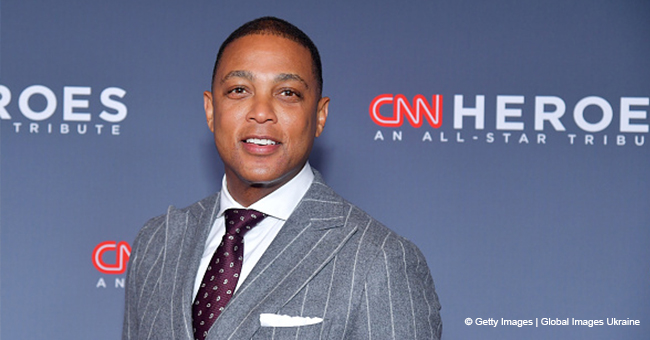 The True Story of Don Lemon's Personal Life
Don Lemon, an award-winning news anchor, journalist, and an author has become successful in his professional life, as well as known for his extraordinary personal story of self-defiance and courage. He is one of the few openly gay black men in mainstream media today.
AmoMama collected all the fascinating facts about Don Lemon's personal life that might have shaped him as a professional, as well as a role model.
Coming out in his book and on TV screens
Don Lemon made his sexual orientation publically known in his autobiographical book called "Transparent" in 2011. This decision wasn't easy and took a long time. In an interview with the New York Times Lemon admitted:
"I think if I had seen more people like me who are out and proud, it wouldn't have taken me 45 years to say it to walk in the truth."
Thanks to "Transparent" Lemon became an outspoken advocate for the LGBTQ community. As a guest on an episode of the web series Red Table Talk, co-hosted by Jada Pinkett Smith, Don also spoke about what it's like to be an openly gay black man in America and the challenges he faces when confronting the intersectionality of race, sexuality, and gender.
"Historically, black men have stayed in the closet. You have to decide on your identity. 'Do I want to be black or do I want to be gay?' And sometimes some of us say we're too black to be gay. Or we're too gay to black."
Lemon isn't the only gay reporter in mainstream media who is "out and proud." His CNN colleague Anderson Cooper came out back in 2012, just a year before gay marriage was legalized in the US. CNN isn't the only network that hosts LGBTQ reporters. Rachel Maddow from MSNBC is the first openly lesbian anchor to host a major prime-time news program in the United States.
Sexual abuse as a child
His sexual orientation wasn't the only thing Don confessed to the world in his book. The CNN host mentioned in his memoir "Transparent" and on-screen that he was a victim of sexual abuse as a child.
"My own family didn't know what happened to me. I didn't tell my mother till I was 30 years old… In my life, it hasn't matter if the person was 17 or 70. The pain and the damage are real and they never go away," Don opened up about his sexual assault on CNN live.
Rumored actress wife and the real marriage with long-time boyfriend
As for his romantic encounters, Lemon was rumored to be secretly married to the actress Stephanie Ortiz. But this information seems to be far from the truth taking into account that neither of the celebs has confirmed it.
"You might be thinking how can we say that they were not married? We actually have another proof to support the above-mentioned fact. Don Lemon is actually "Gay," revealed Don Lemon in his book "Transparent".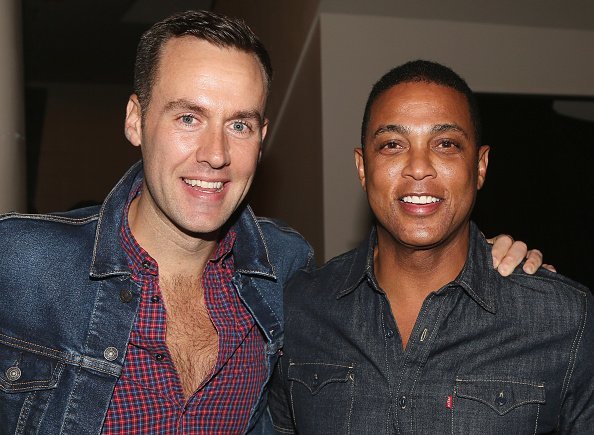 Don Lemon and Tim Malone | Source: Getty Images
On April 6, 2019, Lemon announced his engagement to a real estate agent, Tim Malone. The couple has been dating since 2016. The duo even shared an on-screen kiss during a live CNN's New Year's Eve broadcast in 2018.
Don Lemon shared the cute Instagram photos of their dogs' tags. Poodles Bommer and Barkley were wearing matching bow tie-shaped tags with the phrase "Daddy, will you marry Papa?"
"He gave me a present on his birthday. How could I say no?" Lemon captioned his Instagram post.
You don't have to like or understand identity politics to realize that representation matters. Having openly gay and lesbian media personalities on screen is something LGBTQ community has been longing for a very long time. And Don Lemon has certainly been a part of that push for normalizing LGBTQ relationships being out in the open. In the wake of the Kevin Hart controversy about his homophobic comments, Don Lemon got emotional on his show about the matter. He criticized Kevin Hart for his reluctance to apologize for the hurtful comments about the LGBTQ community. Lemon also urged Hart to become an ally of the LGBTQ community.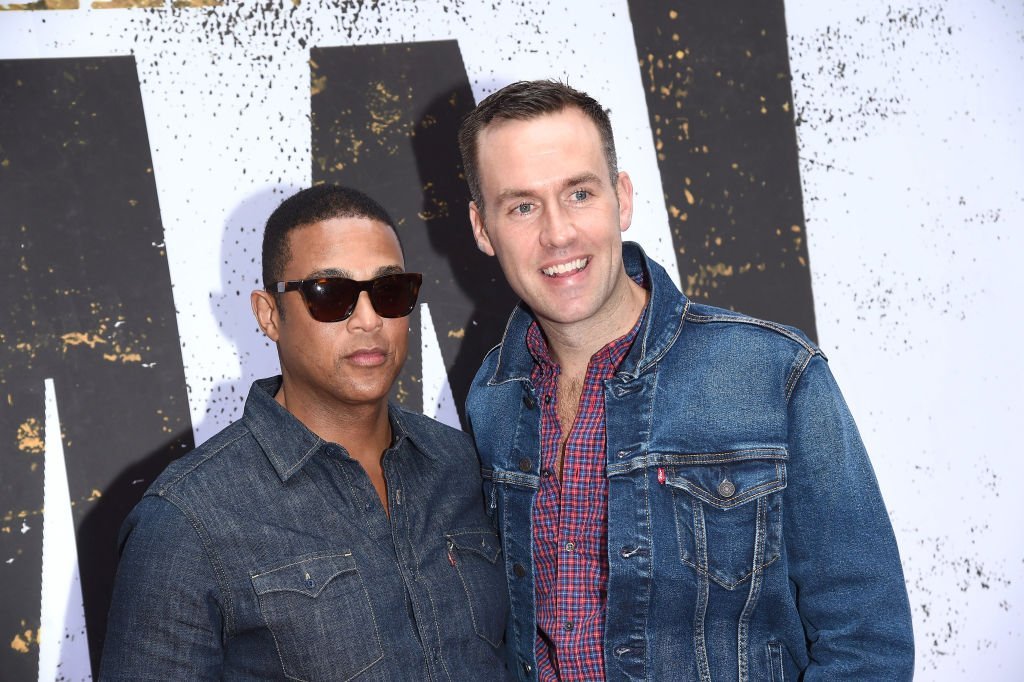 Don Lemon and Tim Malone attend the Broadway opening night of 'Oklahoma' in NYC | Source: Getty Images
NBC News has recently published a poll that showed that 30 percent of Americans said voting for a gay or lesbian candidate would make them "very uncomfortable" or give them "some reservations." But now, we are at a point in history when an openly gay presidential candidate is a possibility. Pete Buttigieg, the 37-year-old mayor of South Bend, Indiana, would be the first openly gay United States president if elected. It wouldn't be possible without public demand for marriage equality, continuous actions by activist groups, and public personalities' coming out and showing the world that they are not afraid anymore.
Please fill in your e-mail so we can share with you our top stories!