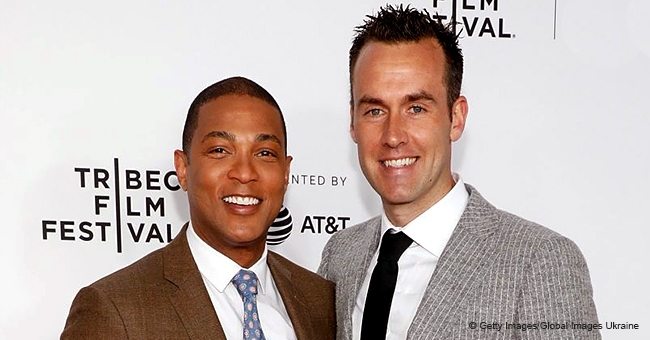 CNN's Don Lemon Announces He's Engaged to Boyfriend Tim Malone and Reveals the Adorable Proposal
CNN anchor Don Lemon shared photos from his recent engagement to his boyfriend Tim Malone and revealed how their dogs played an adorable role in it.
"How could I say no?" Don Lemon revealed as he announced his recent engagement to his boyfriend, Tim Malone.
Don and Tim have been dating since the summer of 2016. The "CNN Tonight" host told Metrosource they were friends for a year and a half before getting together. Tim was still seeing someone else and Don was "playing the field." He admitted he found dating difficult, unsure of other's motives for seeing him.
"I'm never sure why people are interested in me. Is it because of me? Is it because of what I do? Is it because they think they're gonna get some sort of fame, or… I have no idea."
It was only after Tim broke up with his boyfriend that he started seeing Don who outed their romance publicly during a 2017 New Year's Eve broadcast he was hosting. The following year, they rang in the New Year with an on-screen kiss.
Last year, the couple took the next step by adopting a dog. They've adopted another one since then.
Now it seems their furry friends played a big role during their engagement. The pair celebrated Tim's birthday on Friday evening when the celebrant presented his boyfriend with a gift at the end of the night.
Don shared a photo of his gift on social media - their two dogs, Boomer and Barkley wearing matching tags that read, "Daddy Will You Marry Papa?"
"He gave me a present on his birthday. How could I say no?" he revealed in his caption.
Meanwhile, Tim shared the same photos on his Instagram story and confirmed that "He [Don] said Yes!"
Congratulations Don and Tim!
Please fill in your e-mail so we can share with you our top stories!