Rihanna's Dad Denies Using Her Name to Make Money
Rihanna's father publicly denied claims that he is using his daughter's name and image for profits without her authorization. He refused to stop using the names despite receiving several cease and desist letters from the singer. 
The Blast reported that Ronald Fenty responded to a case filed against him by daughter Rihanna who accused her father of using her image in his personal business. 
Ronald Fenty hits back
According to the court documents, Ronald stated that his company, Fenty Entertainment, did not cause any damages to the singer. Furthermore, he argued that he has every right to use the name because it is also his surname.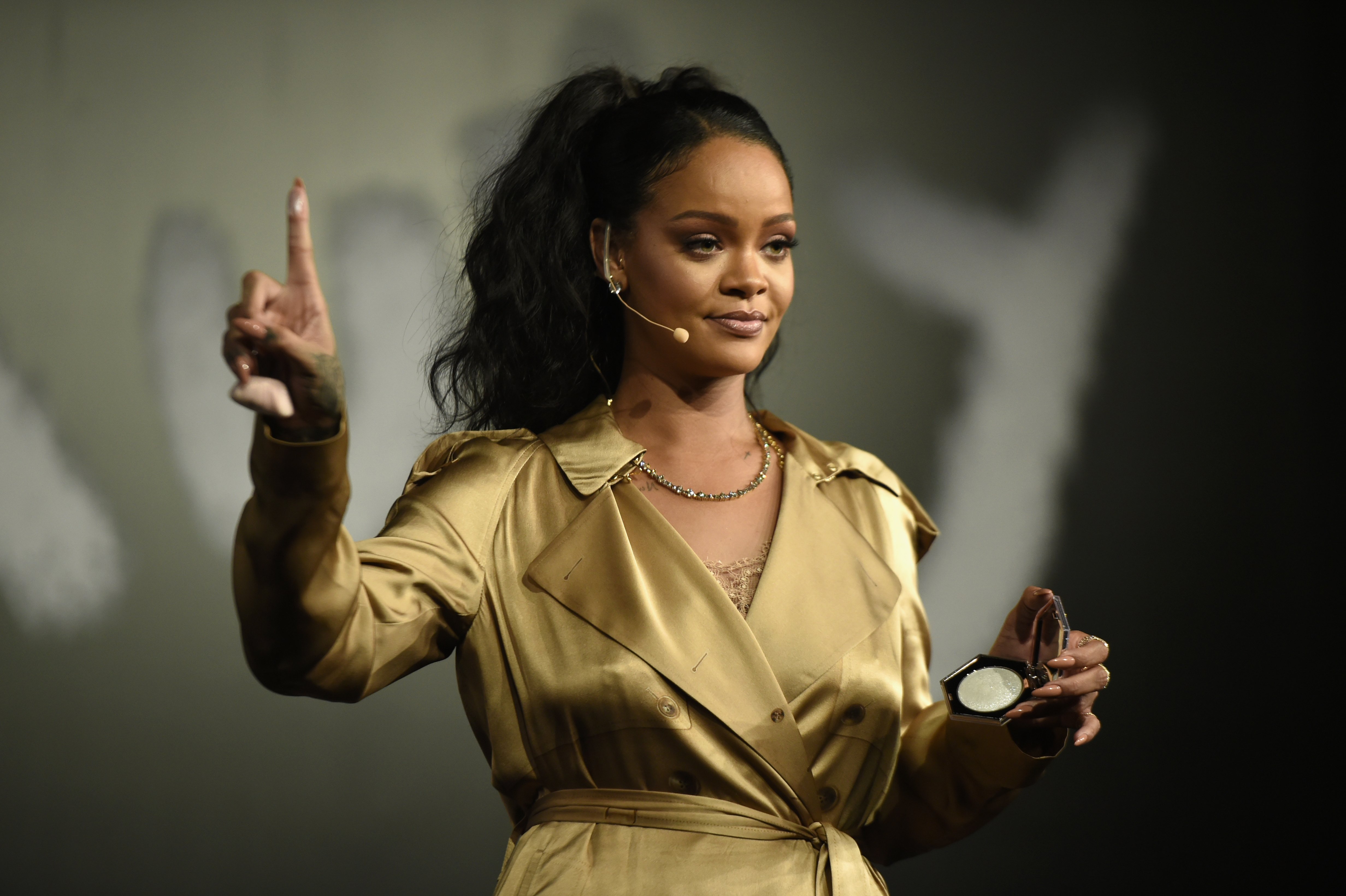 The document reads: "Defendants deny that their use of "Fenty" requires authorization from Plaintiffs." Ronald's attorneys are attempting to get the lawsuit against him dismissed. 
Rihanna sued her father
Back in January, Rihanna filed a suit citing false advertisement and invasion of privacy by her father. The case alleged that since 2017, Fenty Entertainment has falsely claimed affiliation with Rihanna. 
In so doing, the company misled third parties who believed that the singer was associated with Fenty Entertainment and subsequently swindled them out of millions of dollars. 
Part of the claim from Rihanna's legal team read as follows: 
"Although Mr. Fenty is Rihanna's father, he does not have, and never has had, authority to act on Rihanna's behalf, nor has he ever been authorized to use her name, intellectual property or publicity rights."
Two unassociated entities
Rihanna has already trademarked the name Fenty and uses it for her cosmetics line, Fenty Beauty. On the other hand, Fenty Entertainment promotes itself as a professional marketing company. 
In the suit, Rihanna claimed that her father further attempted to trademark the name and use it for a boutique hotel chain.  According to Rolling Stone, the trademark request was denied by the relevant US authorities.
Fenty Entertainment reportedly also attempted to book unauthorized Rihanna concerts in Latin America as well as Los Angeles and Las Vegas for ventures that would have been worth $15 million and $400,000 respectively. 
Throughout her father's business pursuits, Rihanna sent out cease and desist letters asking him not to use the trademarked name. Ronald consistently ignored the requests. 
The suit states: 
"In sum, the Fenty mark has become inextricably intertwined with Rihanna, including her reputation and her portfolio of business ventures, and it is widely recognized by the general consuming public of the United States, and the world, as a designation of source of the goods and services of Rihanna."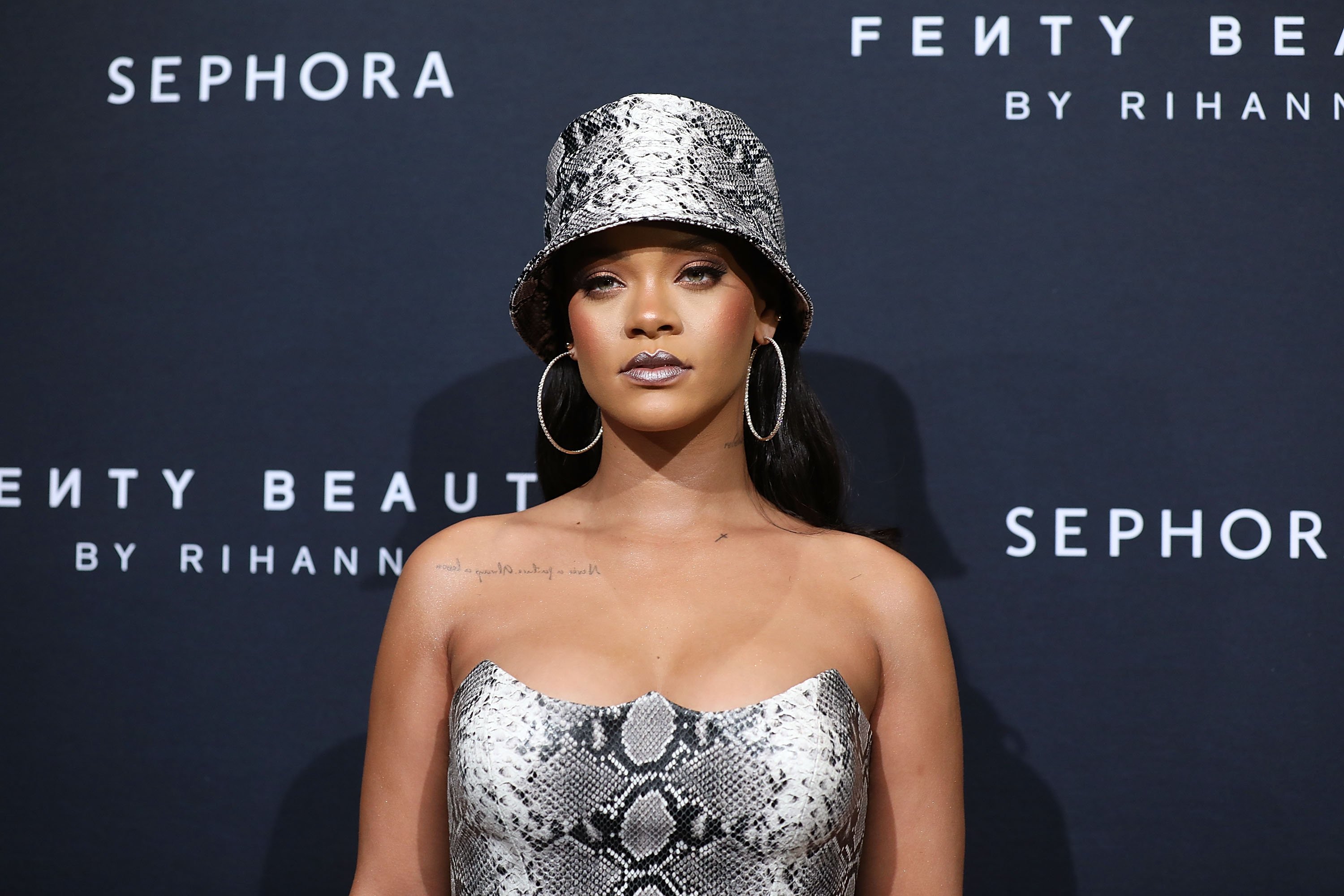 Chef Hennessy is also suing Ronald
There is another person coming after Ronald for fraud and false advertisement, as reported by TMZ. Harvey Justice, known online for his parodies as the character Chef Henny (short for Hennessy), has alleged that the famous singer's father deceived and stole from him.
Justice's attorney Alex Spiro wrote a letter claiming that Ronald made a direct business connection between himself and Rihanna when the two came to an agreement last year. Justice said Ronald described Rihanna as having a huge role in Fenty Entertainment.
The deal was that Justice would receive $750,000 worth of marketing starting in April 2018. So far, Justice says he's gotten $50,000 and Ronald's excuse is that the rest of the money is being held up by a South American investor. Justice is suing for the rest of the money as well as for damages.