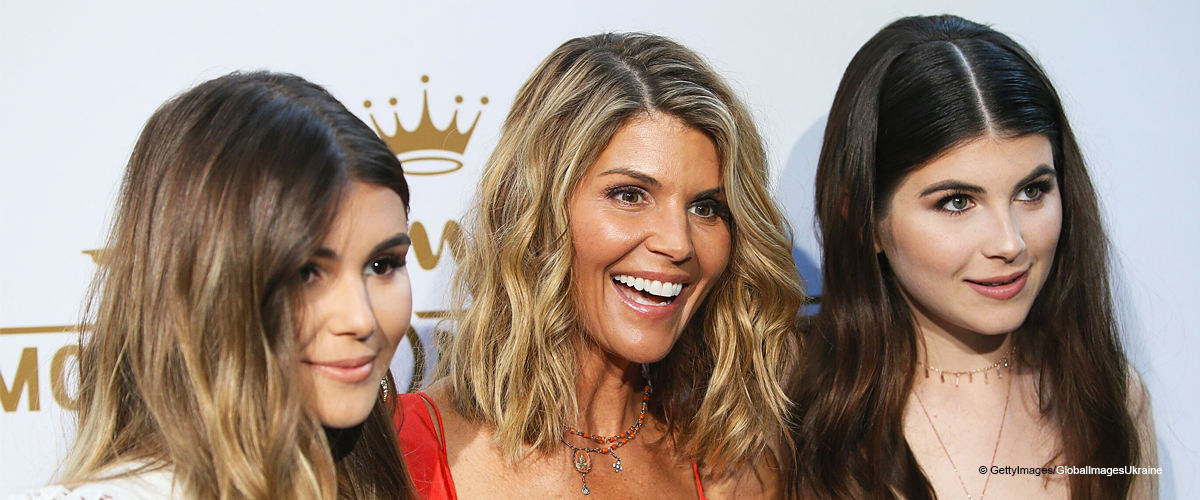 Lori Loughlin Is Reportedly 'Very Afraid That Her Daughters Will Have to Testify'

With Lori Loughlin and her husband Mossimo Giannulli facing possible jail time after Monday's court appearance, Lori is allegedly more concerned about their two daughters.
The 54-year-old actress and her husband pleaded not guilty on charges of money laundering conspiracy and mail fraud, which opened the door to a possible trial.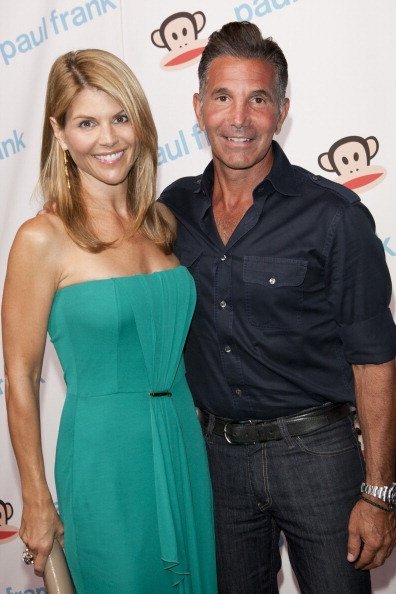 Lori Loughlin and Massimo attend Paul Frank's Fashion's Night Out at ADBD Gallery on September 8, 2011, in Los Angeles, California.| Source: Getty Images
According to what a legal source told PEOPLE, Lori is very apprehensive about what a trial can do to 19-year-old Olivia Jade and 20-year-old Isabella Rose.
"It will undermine every accomplishment they have in the future, and it will be part of their story forever," the source said.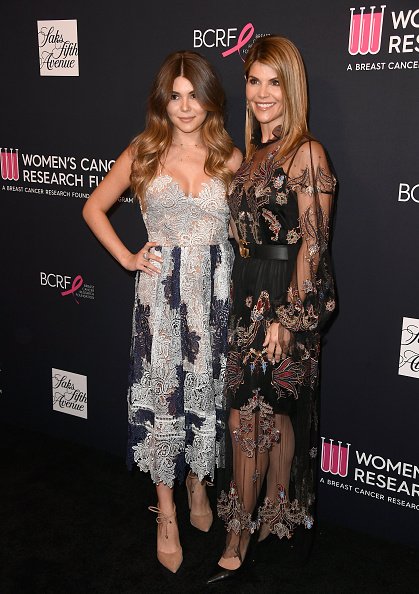 Olivia Jade and Lori Loughlin attend WCRF's 'An Unforgettable Evening' at the Beverly Wilshire Four Seasons Hotel on February 27, 2018, in Beverly Hills, California. | Source: Getty Images.
Since a trial could lead to a conviction of up to 20 years in prison for each count, the legal source added that a trial would not be in the family's best interest and added:
"If it goes to trial, the girls will have to take the stand, and be cross-examined by a prosecution that wants nothing more than to put a notch on their belt. Lori is very afraid that her daughters will have to testify. That will traumatize them even more."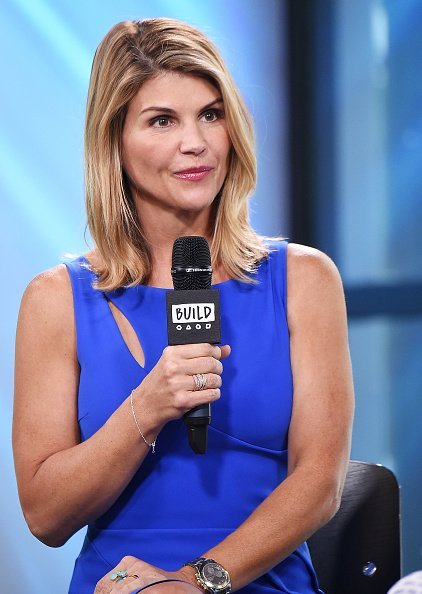 Lori Loughlin visits the Build Series to discuss the show 'Fuller House' at Build Studio on August 3, 2017, in New York City. | Source: Getty Images.
According to the source, the opinion of Lori's daughters is what matters to her most. "Yes, she can think about the public perception of her, but that's nothing compared to what her daughters think of her," the source added.
Mossimo and Lori are now carefully considering their next steps while Lori will continue with "good faith" efforts so they can put the case behind them while hoping that prosecutors will follow suit.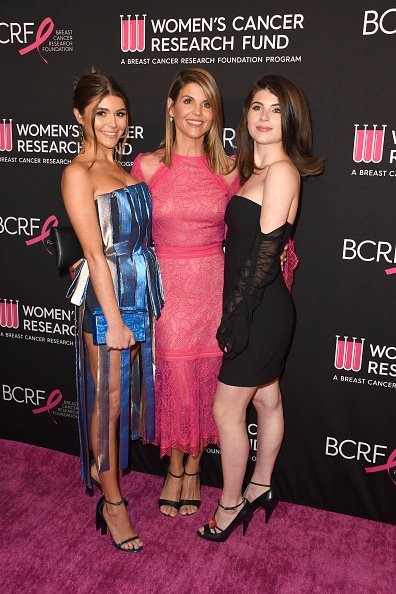 Olivia Jade Giannulli, Lori Loughlin and Isabella Rose Giannulli attend The Women's Cancer Research Fund's Gala at the Beverly Wilshire Four Seasons Hotel on February 28, 2019, in Beverly Hills, California. | Source: Getty Images.
A criminal defense lawyer, Brad Bailey, explained to HollywoodLife that both Lori Loughlin daughters and Felicity Huffman's daughter, 17-year-old Georgia Macy could be called to testify against their parents in court and elaborated:
"Unlike when one spouse is called to testify against the other spouse, there is no such thing as daughter [testimonial] 'privilege' or daughter [testimonial] 'election' the way there is, by law, in most situations with spouses in an intact marriage."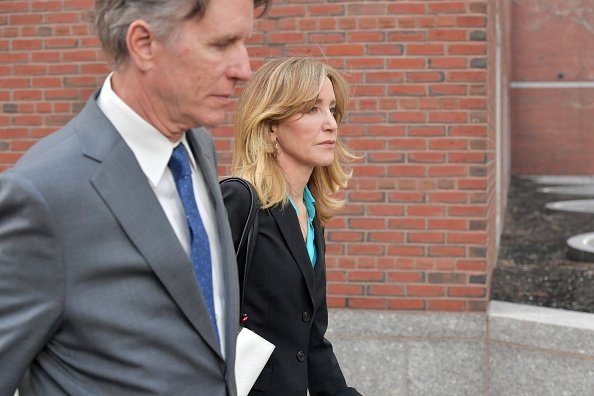 Felicity Huffman exits the John Joseph Moakley U.S. Courthouse on April 3, 2019, in Boston, Massachusetts. | Source: Getty Images.
Although putting their daughters on the stand is a real possibility, it doesn't mean it will happen. Brad added that pitting a daughter against her parents in court would cause a lot of negative PR and is something that the government may not want.
While Lori Loughlin and her husband Mossimo is under "unspeakable stress" as they face possible prison time, a source close to the couple alleged that they are "outraged" about how the case against them is being perceived.
Please fill in your e-mail so we can share with you our top stories!