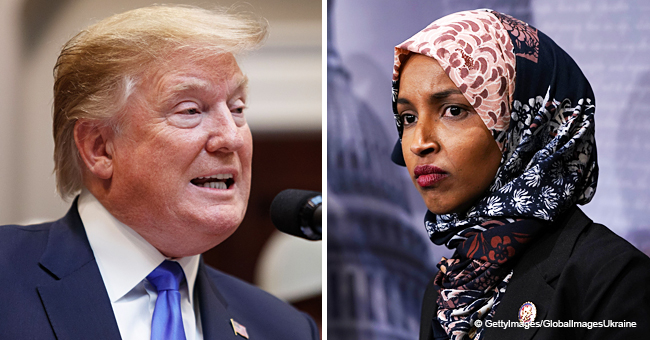 Donald Trump Accuses Ilhan Omar of Being 'Very Disrespectful to This Country'

The President of the United States doesn't seem willing to stop attacking Minnesota Rep. Ilhan Omar, who he recently described as being "bad for our country."
On Monday, April 15, Donald Trump attacked the Minnesota Rep. Ilhan Omar once again, claiming that she has "been very disrespectful" to America and to Israel.
The Head of State also said that he will not apologize for the controversial tweet containing footage of the 9/11 terrorist attacks and a snippet of Omar's speech about it.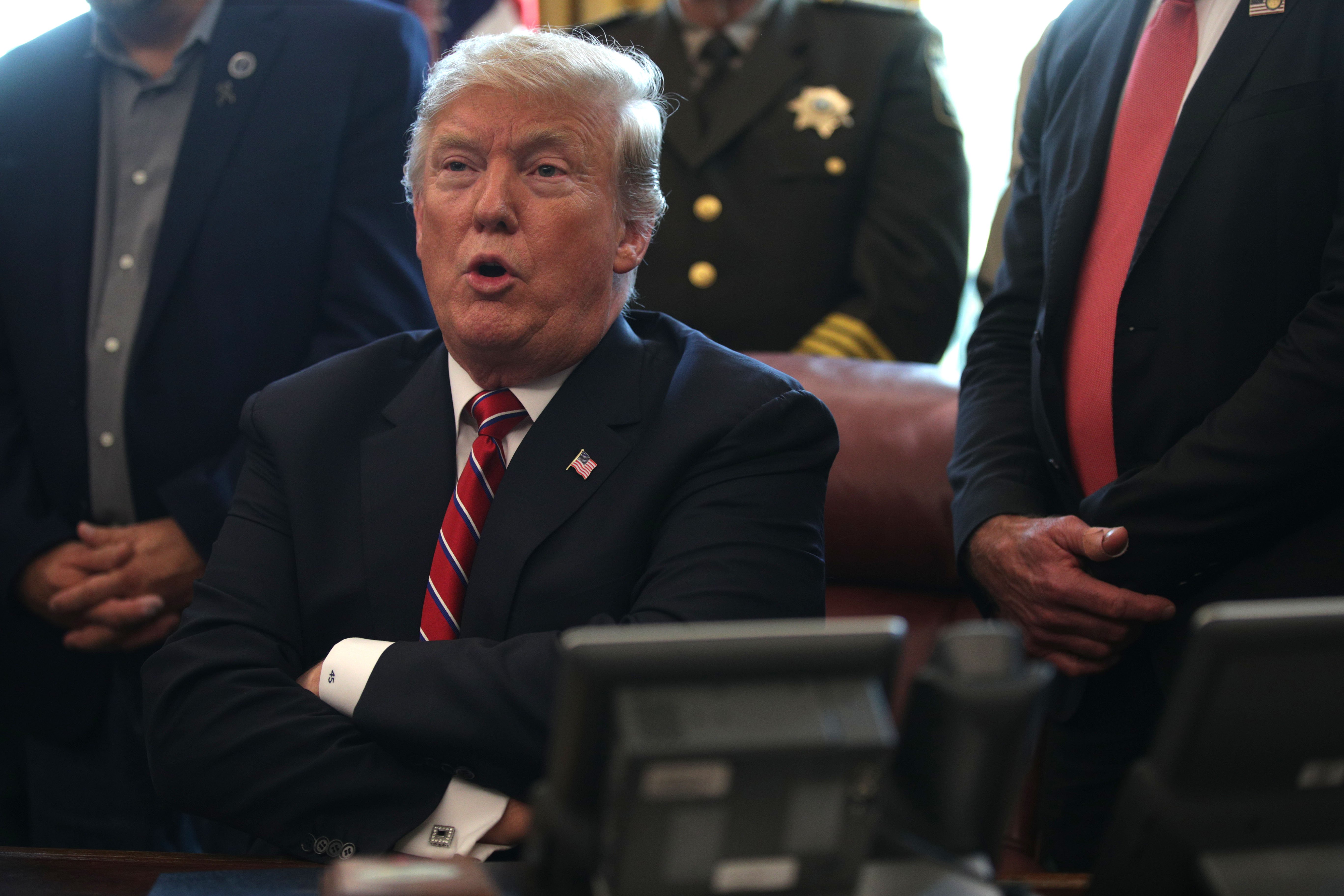 Donald Trump during a border security meeting in the oval office at the White House | Photo: Getty Images
OMAR'S RESPONSE TO TRUMP
Due to her religious beliefs, Omar has received several death threats, and those threats have reportedly increased ever since the President shared the short video.
But Trump doesn't seem very concerned with the safety of the Minnesota politician, who reacted to the tweet by saying that all forms of hate speech have no place in today's society, especially coming from the President.
She is "extremely unpatriotic"
Omar has previously stated that she loves America and that no one could threaten that love. She also promised to continue fighting for equal opportunities and happiness for every American.
WHY TRUMP DOESN'T LIKE OMAR
However, during an interview with KSTP, a local Minnesota channel, Trump had a few harsh words for the 37-year-old:
"Look, she's been very disrespectful to this country. She's been very disrespectful, frankly, to Israel. She is somebody that doesn't really understand life. Real life."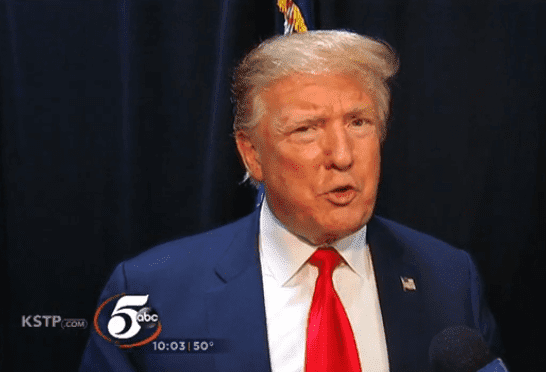 Donald Trump being interviewed by a KSTP reported | Photo: KSTP
The mogul added Omar has a "way about her that's very bad for our country," going as far as to say that she is "extremely unpatriotic," something that he had already suggested through the video.
WORRIED ABOUT OMAR
Several political figures, such as 2020 presidential candidate Bernie Sanders and House Speaker Nancy Pelosi, were quick to consider the President's tweet as very dangerous.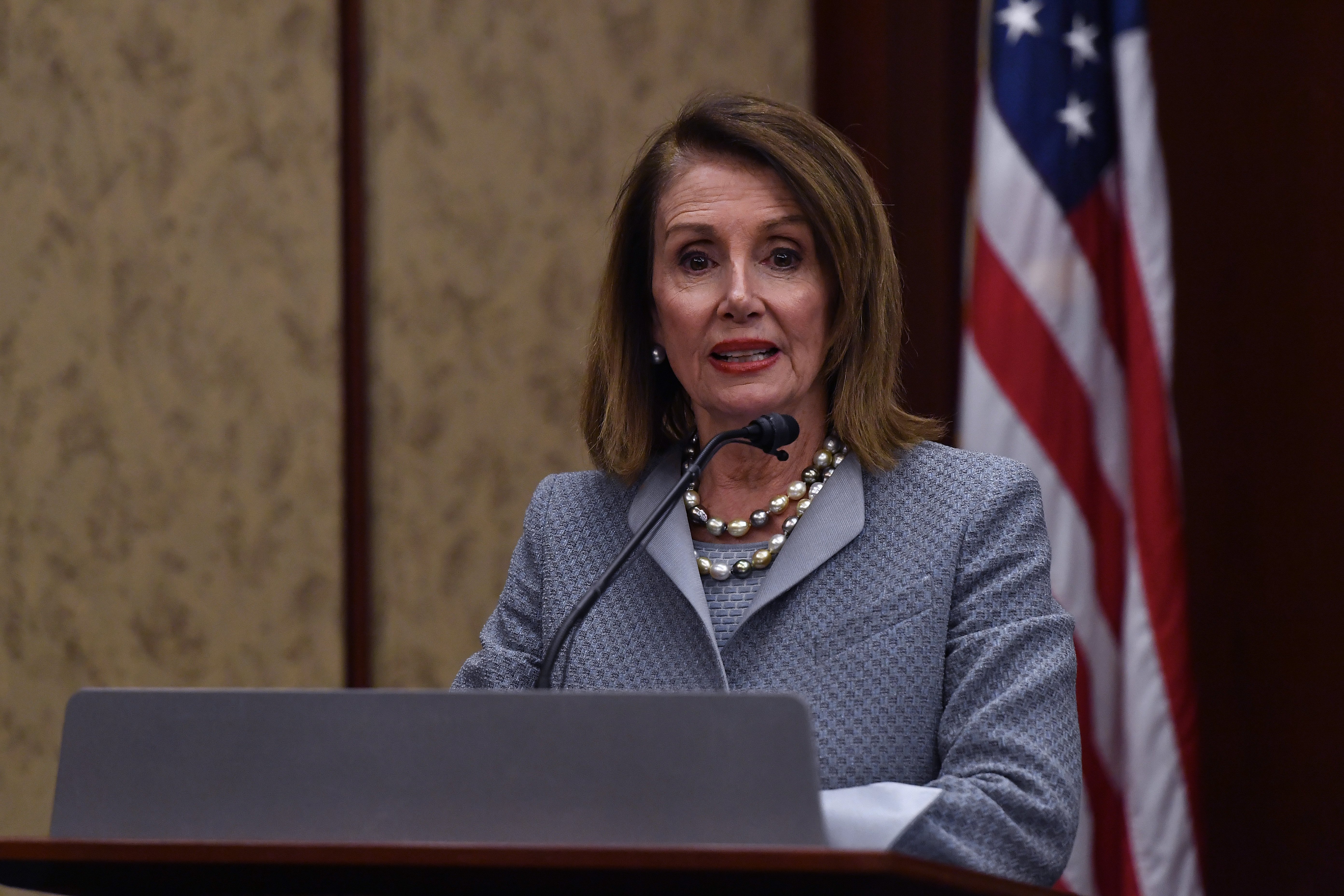 House Speaker Nancy Pelosi delivering a speech at the screening of TransMilitary on Capitol Hill | Photo: Getty Images
In fact, Pelosi was so concerned for Omar's safety that she personally spoke to the House Sergeant-at-Arms, who is in charge of security to make sure a security assessment would be conducted.
According to the House Speaker, the proper authorities will continue to monitor the situation and handles any threats Omar might receive.
Please fill in your e-mail so we can share with you our top stories!