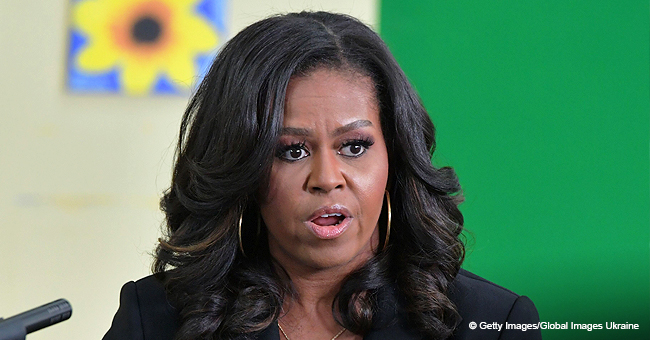 Michelle Obama Was in Paris during Notre Dame Fire, Photos Reveal
Michelle Obama went from blissfully sipping some fine wine to frowning in worry as she learned of the Notre Dame fire on Monday night.
The former first lady was on her way to Paris as part of a tour for her bestselling book "Becoming" on Monday when she cruised aboard the Ducasse on Seine river near the Eiffel Tower.
TMZ got hold of pictures showing the moment the first lady went from carefree to concern during the trip as someone showed her what was going on with the Notre Dame cathedral.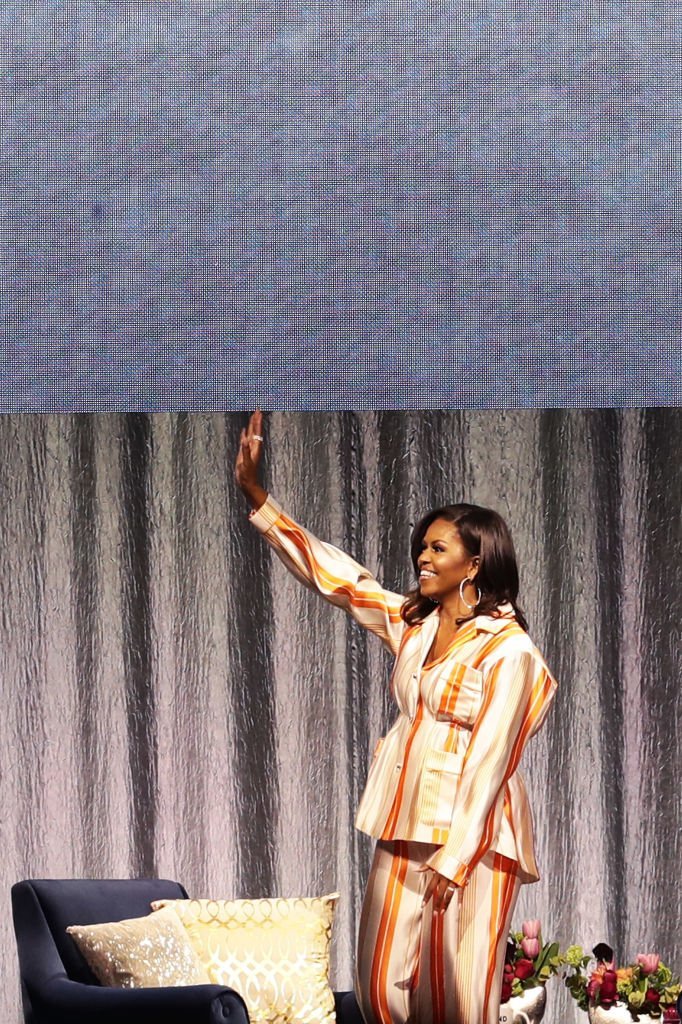 Michelle Obama attends 'An Intimate conversation with Michelle Obama' at Hotel Accor Arena Bercy on April 16, 2019 in Paris, France | Photo: Getty Images
Michelle wore a grey suit on the trip and can be seen sipping a gold-colored drink in a glass in one picture. In another, the first lady looked down at a phone and is presumed to be watching news reports of the fire.
The captain reportedly changed the boat's route to avoid coming in contact with the fire. No activities on the boat were disrupted, however, and dinner was served as usual.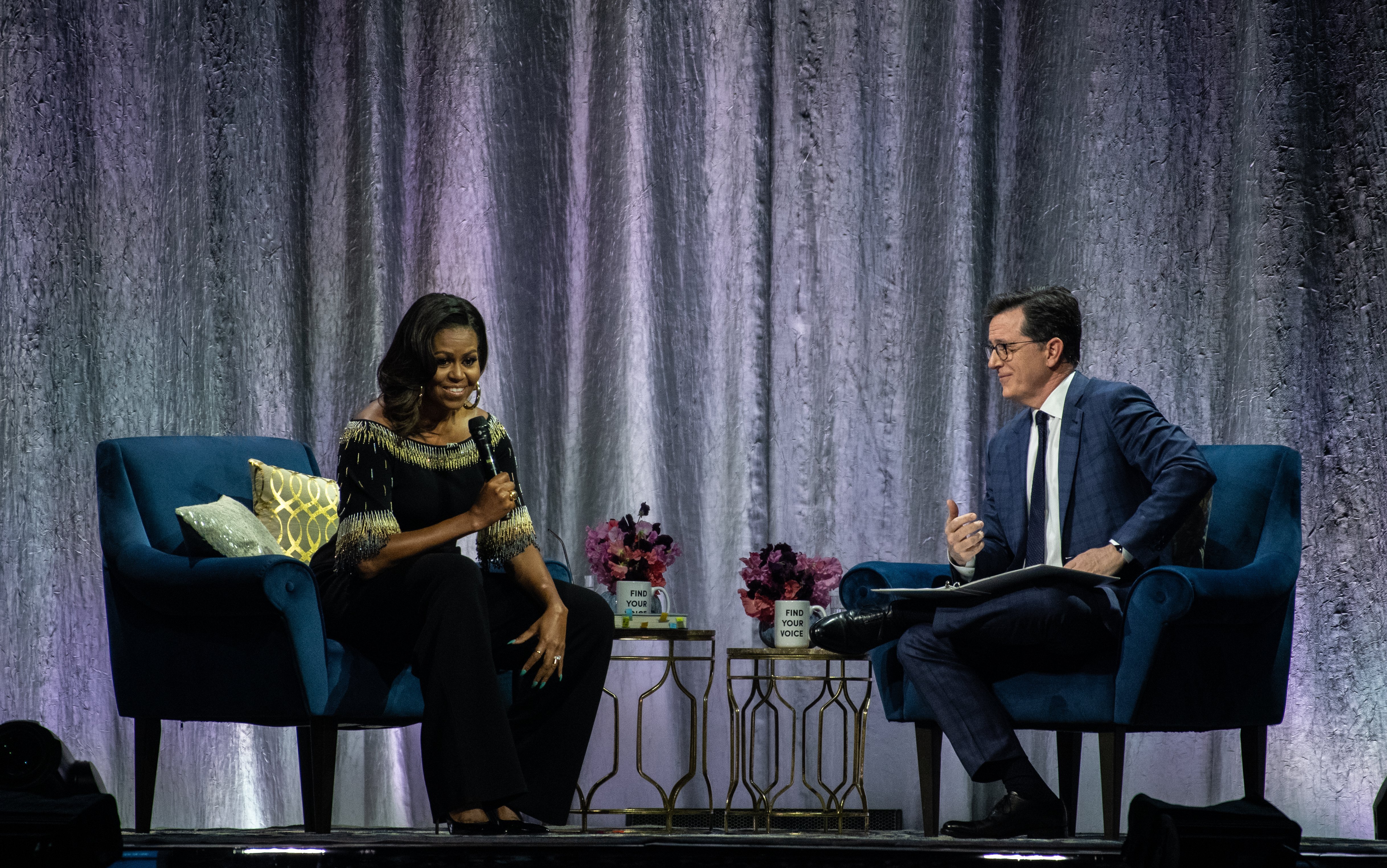 Michelle Obama on stage as part of her 'Becoming: An Intimate Conversation With Michelle Obama' tour at The O2 Arena on April 14, 2019 in London, England | Photo: Getty Images
Later that night, Michelle tweeted a message about the Notre Dame, which is still standing despite significant damage. Husband and former president Barack Obama also tweeted a message about the loss.
Michelle's message read:
"The majesty of Notre Dame—the history, artistry, and spirituality—took our breath away, lifting us to a higher understanding of who we are and who we can be. Being here in Paris tonight, my heart aches with the people of France. Yet I know that Notre Dame will soon awe us again."
The Notre Dame Fire began around 6:30 pm on Monday night. The cause remains unknown, but the fire grew so large that it took about 400 firefighters to put it out. One of them was injured while working.
The fire was extinguished on Tuesday morning after it roared for 12 hours in the French city. Afterward, the Notre Dame remained standing as a shell of its former glory.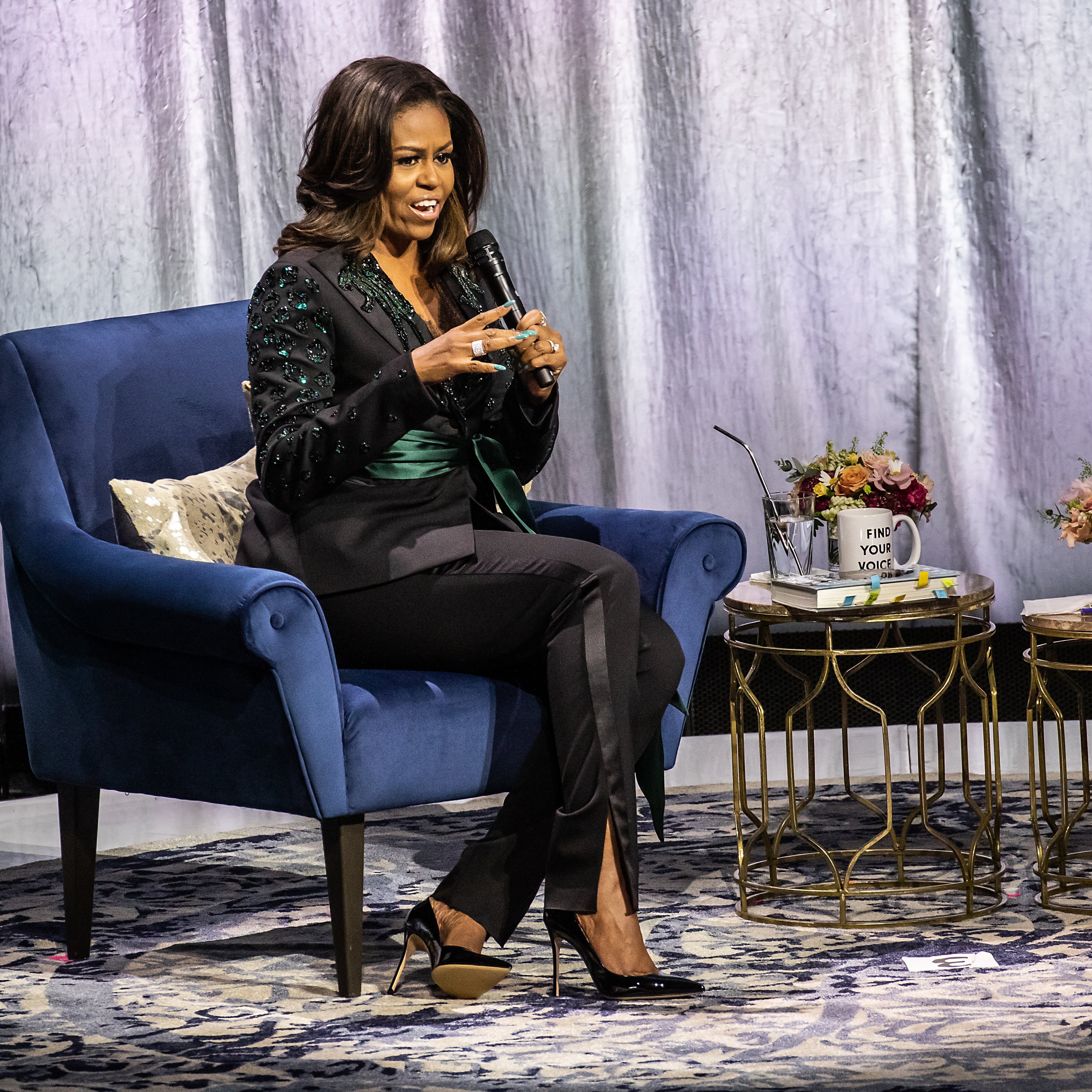 Michelle Obama held a conversation with Phoebe Robinson about her book 'Becoming' at Oslo Spektrum on April 11, 2019 in Oslo, Norway | Photo: Getty Images
The religious monument stood for nearly 900 years before it was defeated by the flames. French President Emmanuel Macron promised that it would be rebuilt while also reaching out to the public for financial help to do so.
Please fill in your e-mail so we can share with you our top stories!