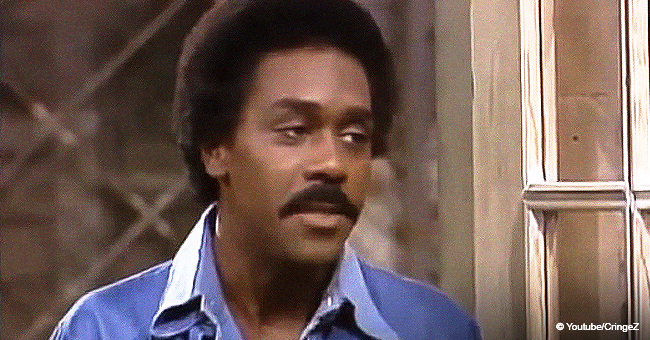 Remember Lamont in 'Sanford and Son'? He Once Opened up about His Secret Dark Past
Demond Wilson found fame with his portrayal of Lamont on "Sanford and Son," but while the world saw a glamorous TV star, Wilson was battling demons that nearly destroyed his life.
For over a decade, Wilson was an undisputed favorite of TV viewers, especially with his long-suffering role as the son of the late Redd Foxx's character in "Sanford and Son." According to him, however, his life away from the cameras was anything but glamorous.
"I had had it after the third year of 'Sanford and Son,'" Wilson said to Jet Magazine in 1985. By that time, the NBC hit series had been canceled for eight years, and Wilson was now an ordained interdenominational preacher.
THE BIG SECRET
After admitting how disillusioned he was with the trappings of Hollywood and how the lifestyle made him lose sight of what mattered – family & spirituality – Wilson dropped the bombshell about his secret dark past:
"Before I even came to California, I was on heroin. When I came from Vietnam [on a 13-month tour of duty], I was on heroin. I did a film in Canada for Warner Brothers called 'The Dealing' and I was on it then. And then I went to California and I did that film with Sidney Portier, 'The Organization,' and I think I kicked it right after that. I wasn't shooting or anything, I was just snorting it."
HEARING FROM GOD
Fortunately, salvation would come for Wilson in May of 1982 in the form of a spiritual epiphany, reports People Magazine.
A 27-room Bel-Air mansion, a Rolls Royce, and a salary of $40,000 per week were not able to provide Wilson with real purpose. For that, he credits the word of God.
"God spoke to my heart and said 'What will you do for me?'" Wilson recalled. "I said 'Lord, what would you have me do?' I wanted the covenant, this contract and I signed it with my spirit and my heart."
SAYING GOODBYE
The Harlem-raised actor did not waste time saying goodbye to the lights and sounds of Hollywood and even included his family in the move.
Wilson and his wife, former model Cicely Johnston, were married in 1974. The union was rocky at the beginning, no thanks to Wilson's heroin addiction and the fact that he found no fulfillment in his job.
In a 1986 interview with "Los Angeles Times," the actor-turned-minister revealed that he was always depressed and that their marriage suffered so much that Cicely once left him.
FAMILY FIRST
It comes as no surprise then that Wilson relocated his family from Los Angeles to the rural community of Orange County. "If we'd stayed in Bel-Air, my children would have become precocious kids who'd want nose jobs at 13," he told L.A. Times.
Wilson and Cicely had four kids at the time of the Jet Magazine interview in 1985, but the couple has since welcomed two more.
The family mostly keeps a low profile, but about four years ago, when Wilson was 68, he revealed that his youngest daughter was about to receive her master's degree and that he had three grandchildren.
It's good to know that Wilson was able to overcome his demons and that his family is doing well today.
Please fill in your e-mail so we can share with you our top stories!