Meet Clint Eastwood's Look-Alike Son Scott Who Previously Went by a Different Last Name
Clint Eastwood's son, Scott, who has followed in the legendary actor and director's footsteps, had a different last name at birth.
Born on March 21, 1986, the actor was named Scott Clinton Reeves, as reported by Hello Magazine.  
Scott's younger sister has become a new mother, and he couldn't be happier to become an uncle. 
Scott is Clint's son with flight attendant Jacelyn Reeves. Scott, however, goes by his father's name professionally.
The actor, who is the spitting image of his iconic father, grew up in Hawaii. He is one of Clint's seven children.
He has a sister, Kathryn Reeves, from the same mother.
SUPPORTIVE FATHER
Scott is beginning to make a mark in Hollywood, thanks to his father's support and, well, his genes. Scott clearly inherited his father's smoldering looks and charisma.
He has starred in a number of critically-acclaimed movies, including "Flags of Our Fathers" (2006), which was his screen debut and was directed by his father.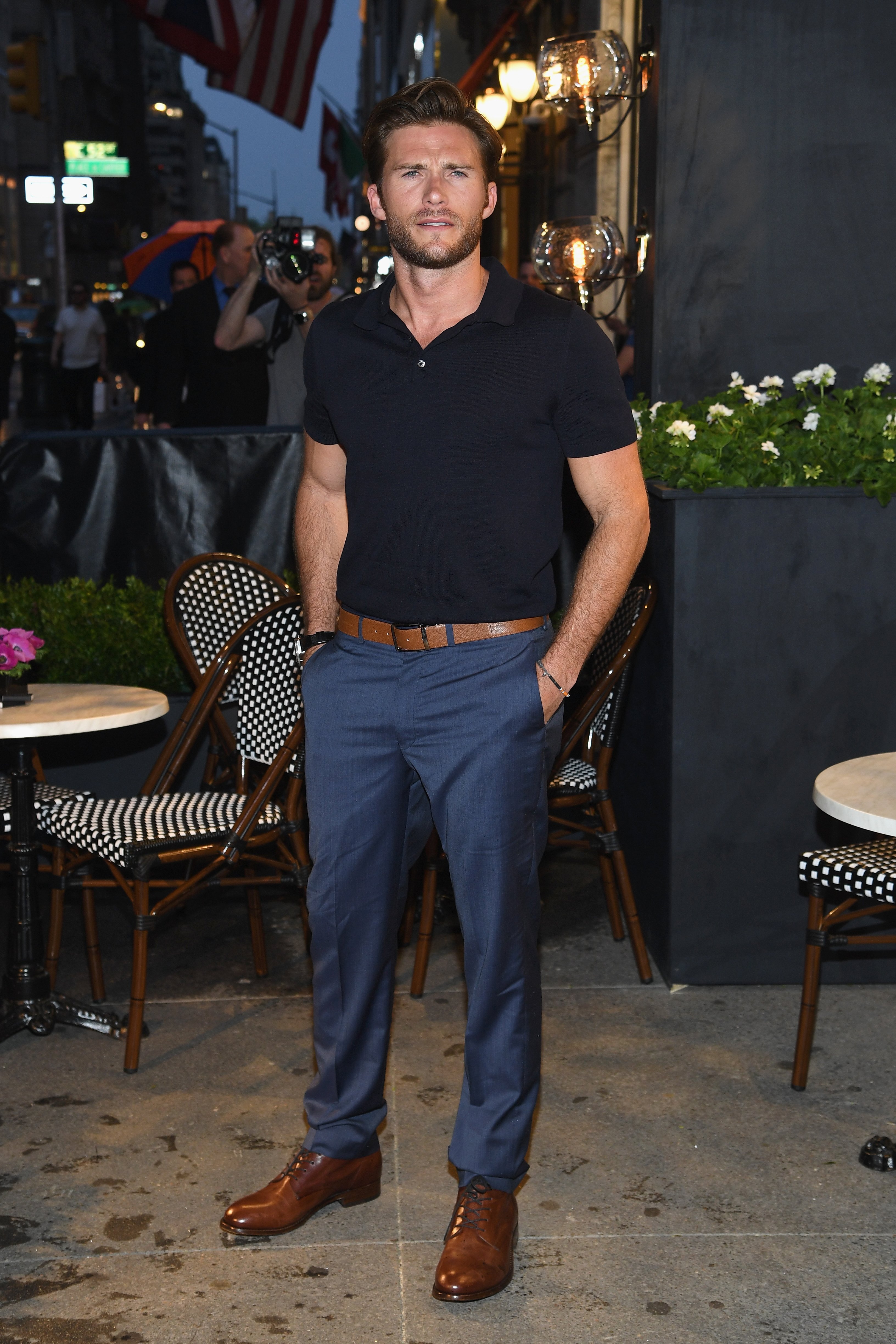 He also appeared in "Gran Torino" (2008), "Invictus" (2009), "The Perfect Wave" (2014), "The Longest Ride" (2015), "Suicide Squad" (2016), "Overdrive" (2017) "Pacific Rim Uprising" (2018).
He played his first lead role as a bull-wrangling cowboy in "The Longest Ride."
CONSCIOUS OF USING THE FAMOUS LAST NAME
Scott admitted that he was so conscious about nepotism at the beginning of his career, so he went by his mother's last name – as Scott Reeves.  
The dashing actor has gushed over his new nephew. Scott's younger sister has become a new mother, and he couldn't be happier to become an uncle.  
He uploaded a photo of himself holding the adorable newborn to his chest in front of a gorgeous background featuring red and yellow leaves. Scott wore a grey shirt while his nephew was donned in a black coat and pampers. He captioned his post.
"Welcome to our newest member of the family. Little baby Titan. That's a cute baby being held by an old washed-up actor uncle. Can't believe my little sister has a baby."
Scott is definitely going to be a doting uncle. Probably he'll join the parent department soon, too!