Clint Eastwood's Son Scott Has Fans Gushing over His New Photoshoot Pictures – See Their Reactions
Scott Eastwood has the ladies falling all over themselves as he posts sexy photos in a photoshoot at a beautiful beach for the cover of "Noble Magazine." 
Scott Eastwood, 34, son of longtime film industry mogul Clint Eastwood posted photos of his photoshoot on the beach, and it had people in the comment section gushing over how handsome he looked.
In the Instagram post, Scott was sitting on a high fold-up chair in a simple grey T-shirt, a heavy-knit cardigan, and fold-up jeans, with his feet bare. The caption says he was having a lot of fun doing the shoot.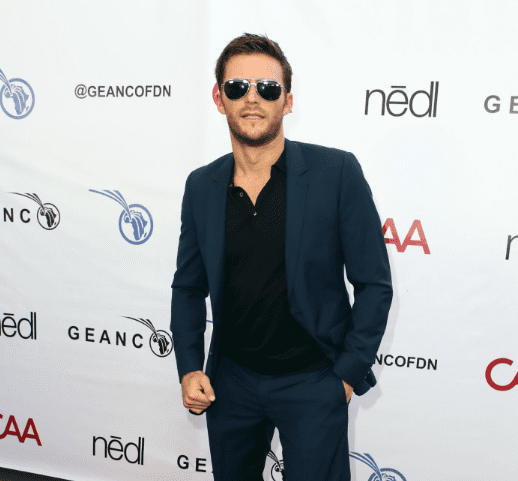 Fans took to his comment section to ask him if he took a few waves in between takes, others praising him on his looks, while others reminded him that he was doing an awesome job and looked great.
Scott, who is not the only Eastwood child to have a successful acting career, often faces the question of whether people have higher expectations of him because he is Clint's son, to which he said:
"I just put my head down for the rest of it and keep moving forward and try not to think about that kind of stuff."
Scott, who is really close to his father and even once dressed as his father's character from the famous western, "The Good, the Bad and the Ugly," says the family wants to come together to celebrate his father's big day.
He says despite his father's inhibitions to celebrating his birthday, the Eastwood family is going to throw in a cake, saying Clint would probably not like it, but they would do it anyway.
He used to wonder who would want to live that long.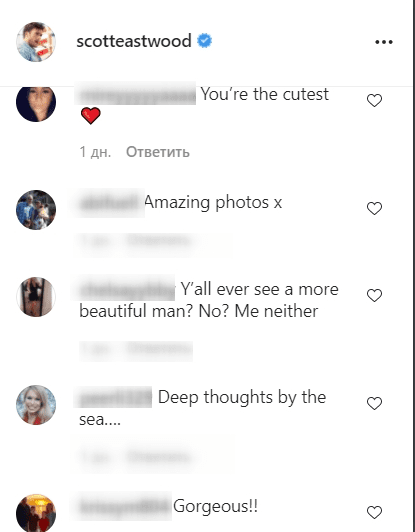 Clint, who turns 90 this year, said to Ellen Degeneres that he does not like to think about aging, which is why he does not celebrate his birthday. 
He says playfully that when he was little and used to hang out with his grandfather, who at the time was in his '90s, he used to wonder who would want to live that long, to which Ellen replied wittily:
"Turns out you do."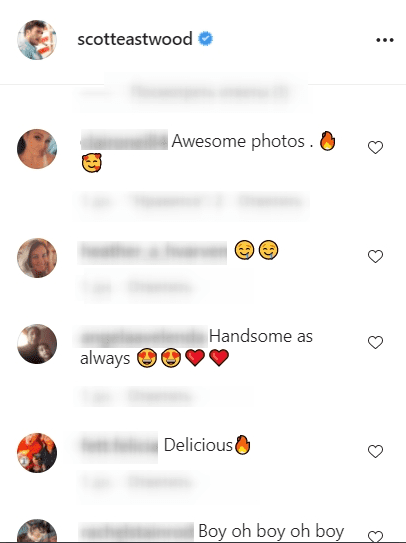 Clint is and has always shared a strong bond with his children and always keeps in touch with them, as well as his growing number of grandchildren. 
He is the father of 8 children. Laurie, his oldest, is 66, followed by Kimber, 55. Kimber is Clint and Roxanne Tunis's daughter. Roxanne is a renowned stuntwoman in the industry. 
Clint shares two children with his first wife, Maggie Johnson. Their son Kyle, who is 52, and their daughter Alison, who is 48. His relationship with Jaclyn Reeves bore son Scott, 34, and daughter Kathryn, who is 32.
His relationship with Frances Fisher bore him his daughter Francesca, 26. His daughter Morgan, 23, was born of his marriage to Dina Ruiz. Clint is a grandfather to 6 children.