Diane Keaton's Unusual Choice of Jeans Received Rave Reviews from Celebrities
Diane Keaton got everyone talking about her unusual jeans choice, and even fellow celebrities could not help but compliment her.
Diane Keaton is a Hollywood actress whose talent has received accolades over the years. But, as talented as she is, the actress's fashion sense is what truly stands her out and makes her remarkable.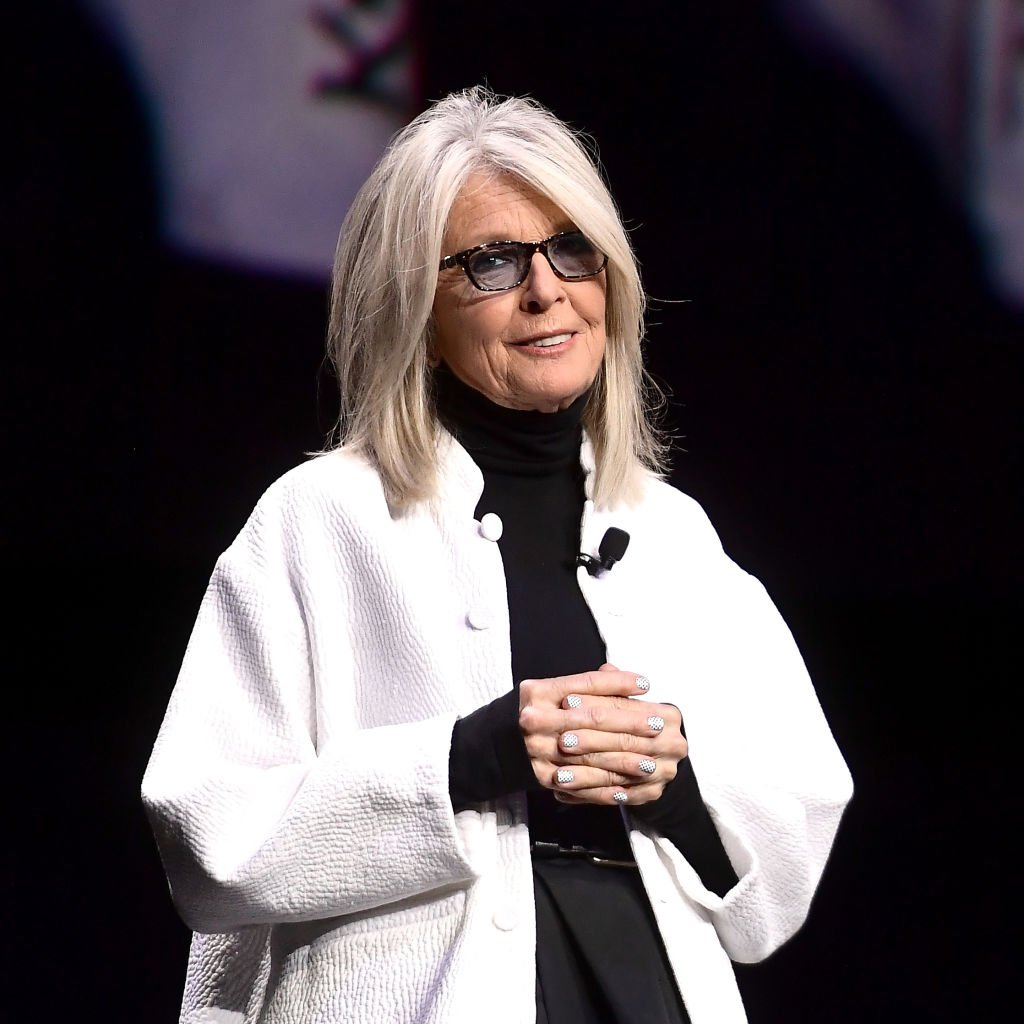 Keaton created for herself a sense of style that is unrivaled, and in times past, she has worn men's outfits in a chic and feminine way. Recently, the actress — now in her seventies, showed that she can still cause a stir with her outfits as she did in her younger years.
The fashion icon shared a photo of herself on Instagram that stands as a testament to this. She wore a '70s retro jeans — once called elephant jeans, because of its wide legs and pocket.
Keaton paired the men's jeans with a black turtle neck top, a bowler hat of the same color, and dark shades. She held the jeans around her waist using a belt with metallic holes, and behind her hung a portrait of the Mona Lisa.
The legendary actress known for capitalizing her captions told the story of the places she's worn the jeans. It includes on a plane, at the Hotel Du Pont, the Delaware Art Museum, walking on Wilmington street, and a train in New York City.
The 73-year-old noted that the look got her a lot of compliments, and celebrities and fans can not get enough of it.
Actresses — Debra Messing, Gwyneth Paltrow, Lisa Kudrow, Jennifer Garner, and Tracee Ellis Ross, complimented the icon on her look.
The ladies equally wanted to know who made the unusual jeans, but Keaton didn't share the details. However, fans in her comment section believe it was made by "JNCO," a brand that is no longer in business.
The fans also expressed their love of the look and their disappointment on not being able to afford it. One follower asked if a similar one exists and where, while others reiterated that the actress is a style icon.
The "Annie Hall" actress has always loved conservative looks and is one of a kind. When Keaton went to register for the Actors Guild, she discovered her last name — Hall, was being used by another actress who also shared her first name, and decided to change it to her mother's maiden name.
The Golden Globes Award winner also loves gloves and wears them frequently. Keaton has a reputation for being eccentric; she is equally passionate about her preserving historical buildings and helps in building rehabilitation projects.
A similar style of Keaton's jeans is at Urban Outfitters, and fans can get it there.