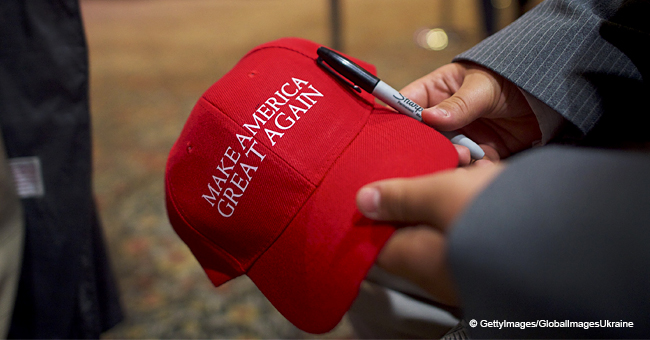 Man Attacked by Strangers for Wearing MAGA Hat Chooses to Continue Wearing It
A man from Maryland was recently beaten up for wearing a "Make America Great Again" hat but, despite the attack, he still claims he won't stop wearing it.
Atsu Mable made a recent appearance on "Fox & Friends" on Wednesday, April 18, 2019, where he explained in detail how he was approached by the two men.
According to Mable, he was attacked by the strangers on Saturday night in Germantown, just outside Washington D.C., while walking off his dinner.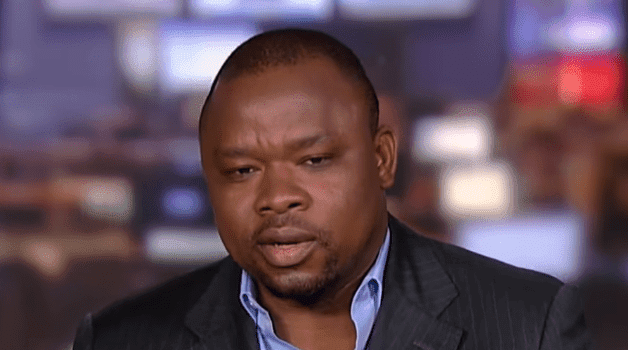 Atsu Mable during his appearance on "Fox & Friends" | Photo: Fox News
THE VICTIM TRIED TO AVOID A CONFRONTATION
The aggressors, already identified by the proper authorities as 27-year-old Jovan Crawford and 25-year-old Scott Duncan Roberson, allegedly warned Mable that he shouldn't be wearing the hat.
Mable calmly told them that he was entitled to his own views and that it wasn't their problem. After walking away from them, Mable felt a fist hitting his back.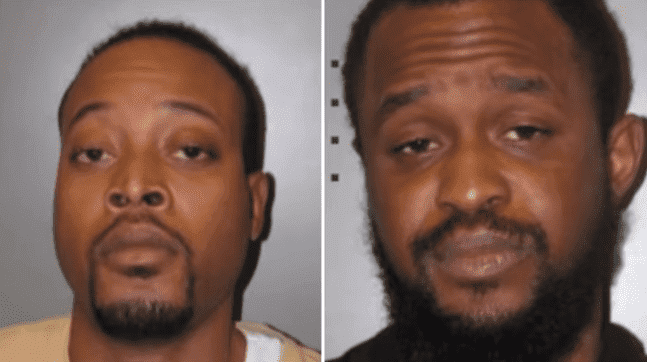 Jovan Crawford on the left and Scott Duncan Roberson on the right | Photo: Fox News
THE SUSPECTS WERE ARRESTED ALMOST IMMEDIATELY
A fight broke out after that, with the attackers telling Mable to take the hat off while they continued to strike him. As shared in a statement released by the Montgomery County Department of Police, Crawford and Roberson took and destroyed the victim's personal items.
Mable claims that he forgives them and that he would like to make peace with them
The two suspects then left the scene and tried to hide by pretending they were playing basketball with a group of children. They were both taken into custody and transported to the Central Processing Unit.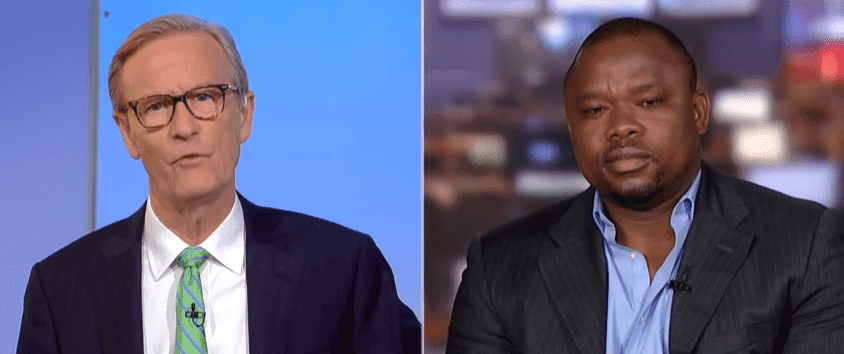 Steve Doocy interviewing Atsu Mable on "Fox & Friends" | Photo: Fox News
Roberson was charged with robbery, conspiracy to commit robbery, attempt theft $100 to under $1500 and second-degree assault. Crawford was faced with the same charges and an aditional charge of malicious destruction of property.
However, even though he was attacked, Mable claims that he forgives them and that he would like to make peace with them if they ever met again because that is Jesus' message.
MORE VIOLENCE OVER A MAGA HAT
But this wasn't the first time that something similar has happened. Back in February, an 81-year-old man wearing a MAGA hat was attacked by a teenager named Ryan M. Salvagno.
The confrontation took place at ShopRite of Somerset, in New Jersey, where Salvagno was seen throwing the elder to the ground and scattering his groceries before tossing the hat away.
The 19-year-old was later arrested and charged with harassment and assault, while the victim, who sustained some minor injuries, refused to be treated at the scene.
Please fill in your e-mail so we can share with you our top stories!