Keshia Knight Pulliam Shuts Down Troll Insulting Her 2-Year-Old Daughter's Hair
Keshia Knight Pulliam is her baby daughter's biggest fan so when one person tried to insult the little girl's hair, the actress was quick to straighten her out. 
Pulliam, best known for her role as Rudy Huckleberry on "The Cosby Show," regularly shares photos of her two-year-old, Ella Grace Hartwell, via her Instagram account. 
Yet it was a photo of Pulliam as she spoke about doing "mom" stuff that triggered one person to complain about the state of little Ella's hair. The post and the responses are found below. 
On Thursday, April 18, Pulliam shared a simple selfie of her made-up face and straightened black hair to her Instagram. She appeared to be sitting in a vehicle.
She wrote in the caption: 
"Just running around doing Mom ish... [heart emoji]." 
One person commented in response: 
"Do your [sic] daughter hair your shot done to a T."
Pulliam was not having it. She answered the woman with: 
"My daughter is off limits... I don't play that [expletive]. Her hair is beautiful, healthy, natural & exactly how she wants to wear it." 
The Shade Room captured the tense interaction between the two and shared it for the world to see what a highly protective mother looks like. 
The last time Pulliam posted a photo of her daughter was on April 5, 2019. At the time, the little tot sat in a shopping cart with her hair let loose as she smiled at her mom. 
In comparison, the first time the 39-year-old shared a shot of her gorgeous daughter with the world was almost two years after Ella's birth. Pulliam shares her daughter with ex-husband Ed Hartwell. 
The couple got married in January of 2016 and divorced merely seven months later. In April 2018, Pulliam gained primary custody of Ella as the divorce was finalized. 
However, Ed has just appealed once again for a new custody trial in hopes of getting joint custody of Ella. An appeal made last month was denied. Ed says Pulliam is not abiding with his visitation rights to his daughter.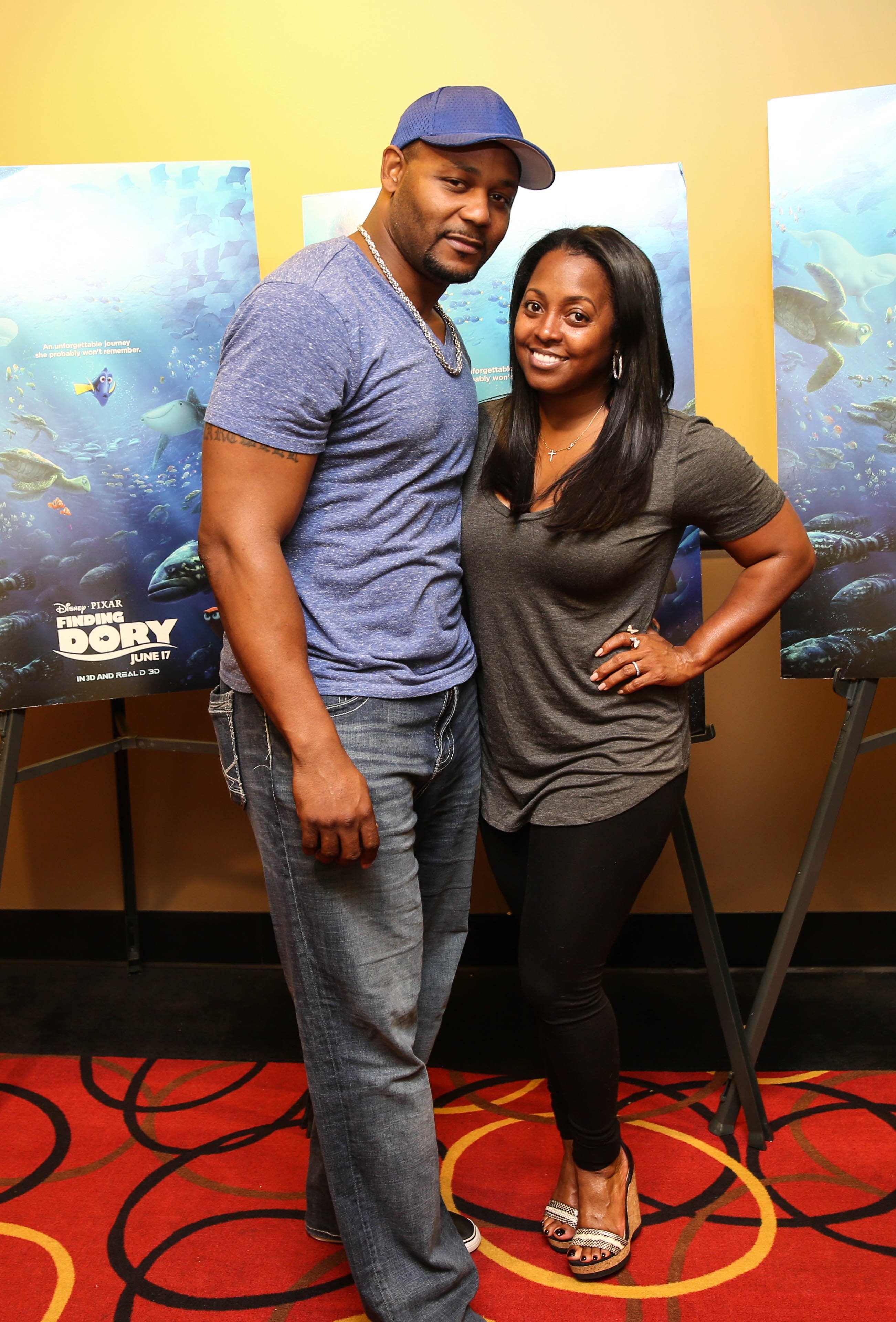 According to the Blast, Ed is also hoping to appeal the monthly $3,250 in child support that he was ordered to pay Pulliam. We hope that the judge makes a fair decision in the matter. 
Meanwhile, Ed just got remarried to Tonya Carroll, who is the woman that Pulliam reportedly alleged he was cheating with back in 2017 before their divorce. Ed also claimed Pulliam was unfaithful but a paternity test taken back then proved Ella was his.