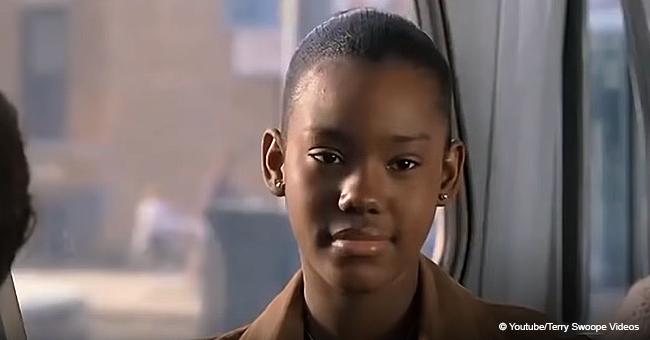 Remember Taral Hicks Dawson? She Is Happily Married with Two Kids & Defies Her Age at 44
Taral Hicks was 19-year-old when she made her debut on the big screen with her character Keisha in the '90s American crime drama film, "A Bronx Tale." Now, she's 44, happily married, and has two children.
More than twenty years after she started her career in the entertainment industry, Taral Hicks is still widely recognized for her role as the sweet Jane Williams, an African American woman who fell in love with an Italian-American boy in "A Bronx Tale."
In the film she shared the screen with actor Robert de Niro.
In 1997, she signed a deal with Motown Records and released an album titled "This Time," which featured tracks written and produced by Missy Elliot and Teddy Riley.
The album didn't take off in the charts until the release of "Silly," a remake of the R&B hit by Deniece Williams.
The black and white music video for the song was directed by Hype Williams, who subsequentially invited Hicks to star in his directorial film debut with "Belly." There, she gave life to Keishia, DMX's girlfriend and one of the badass girls of the film.
Hicks was absent from the screen for the next two years, until she was featured on the short "Are You Cinderella?" and later took small roles in series and movies like "Soul Food," "A Sub in the Brick City," "North Housing Authority," and her most recent works "Chase Streets," and "Illusions."
These days, Taral is a loving wife and mother of two handsome boys.
She is married to Loren Dawson, the cousin of "Martin"s actress Tichina Arnold. They met as teenagers and tied the knot in 2001.
The couple seems to be madly in love. A few months ago, Dawson took to Facebook to share a lovely message of appreciation for his wife, saying:
"Just having a moment and thanking God for my blessing. Love You."
And the feeling is mutual.
Hicks posted on Instagram a pic with Dawson and shared with her fans: "I love me some him."
Aside from being a woman of family, Taral also works as a teacher in North Jersey and keeps singing and acting on theater.
She recently participated in a production of "Dreamgirls," and no matter how much time passes, Hicks believes she will be a "singer and actress for life."
"Y'all I was born for this!!! I knew at 6 years old I wanted to spend my life touching hearts with the gifts. God uses through me! #singeractressforlife," Hicks captioned a clip of her singing on the stage play "Truth Between the Sheets."
Taral is not the only talented actress in her family. Her older sister, D'atra Hicks, has worked with Tyler Perry in several of his stage plays, including "Madea's Family Reunion," "What's Done in the Dark" and "Laugh to Keep from Crying."
Meanwhile, Taral keeps sharing her talent with the world while she takes care of her small but beautiful family, and according to her IMDB she is set to appear in two upcoming films, "To Live and Die in Bed-Stuy," and "Friends of Rome."
Please fill in your e-mail so we can share with you our top stories!