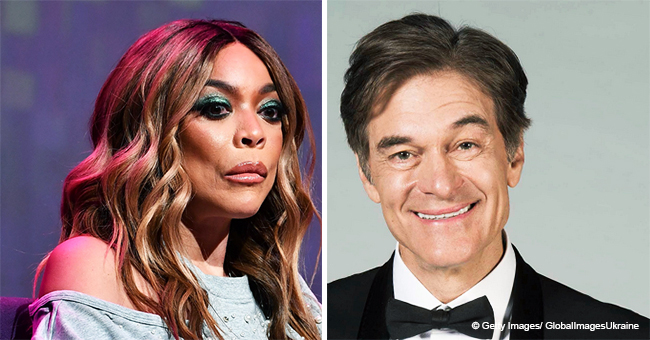 Dr. Oz Says Wendy Williams Will 'Rise from the Ashes' in a Supportive Message after Her Divorce

So far, 2019 has been a tough year for American TV personality Wendy Williams. Her longtime friend, Dr. Oz, has expressed great faith in her strength to push through it all.
Dr. Mehmet Oz, a famed Cardiothoracic surgeon, has been a close-knit friend of Wendy's for about a decade since both of their TV shows started just a year apart.
He expressed loyalty for the media mogul on Tuesday while at HealthCorps' 13th annual gala. He explained that he is sure that Williams will make a great comeback following this trying time.
He told US Magazine:
"Separation from someone you loved and been with a long time is always painful, but [she will rise] from the ashes. She'll come back up again, and it'll happen."
Wendy who is known for her boisterous display on the screen became the major subject of discussion online after she came forward to reveal that she has been in rehabilitation for her addiction to alcohol. Not too long after this, a rumor broke that her husband of many years, Kevin Hunter, was cheating on her.
The infidelity scandal dealt Williams a big blow especially after news circulated that Kevin's side chick delivered a baby. Wendy's turmoil was evident when reports had it that she broke out of her sober home to binge drink in her own house. Now that news of her divorce has been confirmed, many fans and her close celebrity friends have shown support.
Dr. Oz particularly seemed sure of her coming out of the hard time victorious while adding that he was aware of how difficult it may become.
He said:
"We've been close friends that entire time, I know how difficult it is to do what she's doing. Going through, first of all, the alcoholism in itself, makes her one of the 25 million people in recovery in America. I love when people in recovery brag about it 'cause it's real, and it lasts. She's a wonderful example of that."
Wendy and Kevin's split is almost unexpected seeing as they were just the picture-perfect couple. They have been together for decades and ever since, have seemed to stick together in every aspect including their respective careers.
Kevin served as Wendy's manager, agent, and also as an executive producer on The Wendy Williams Show since its inception. Now that they are parting ways, it remains unknown if his roles in her career will remain.
Please fill in your e-mail so we can share with you our top stories!