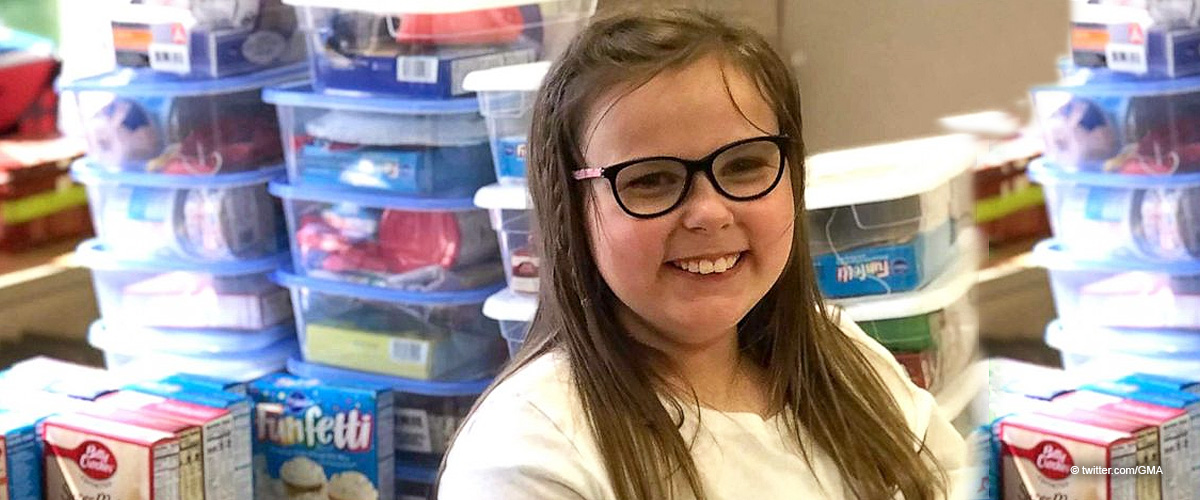 Little Girl Creates 'Birthday Boxes' for Children Who Can't Afford to Have a Birthday Party
A young girl named Bella Smith has been showing the world what love and compassion are all about by helping children who can't afford to have birthday parties.
The nine-year-old Kentucky native has invented a way to make sure no child goes without a birthday party because their family doesn't have the money to throw them one.
According to Marlana Evans, Bella's mother, her daughter got the idea after one of her classmates at Wyan-Pine Grove Elementary School told her he wouldn't have a birthday party because how much it would cost.
A COMMON ISSUE AT THE SCHOOL
Evans, who works as a teacher at Bella's school, revealed that the teaching institution is a Title 1 school, which means that around 80 percent of its students live in poor conditions.
Most of the students don't have much and their families struggle quite a lot to get enough money to buy food and school supplies. Fortunately, Bella came up with an idea to make them smile brighter at least once a year.
Evans couldn't be prouder of her daughter
The project is fairly simple but effective: Bella fills her birthday boxes with things such as balloons, sprinkles, cake mix and icing and hands them to the school's Family Resource Center.
ALWAYS THINKING OF OTHERS
From there, the boxes are distributed to every child in need. Bella's project has been so successful that she began receiving all the supplies needed through donations from members of the community.
Evans couldn't be prouder of her daughter, who she describes as a "very good girl with a big heart." In fact, Bella's heart is so big that she even said that she preferred donations instead of presents for her own birthday.
ANOTHER YOUNG GOOD SAMARITAN
But Bella isn't the only little girl with a heart of gold. Last year, Florence Wisniewski, a 4-year-old from Chicago, was able to deliver water, toiletries, diapers and baby food to victims of Hurricane Florence.
At first, the toddler didn't understand why people kept saying her name on television, and her parents took it as an opportunity to teach her and her siblings about the bad things that happen in the world.
After a little talk, Florence decided that she wanted to help and her parents created a poster of the Hurricane's path with her face on it, which they used to collect supplies for those in need.
Please fill in your e-mail so we can share with you our top stories!