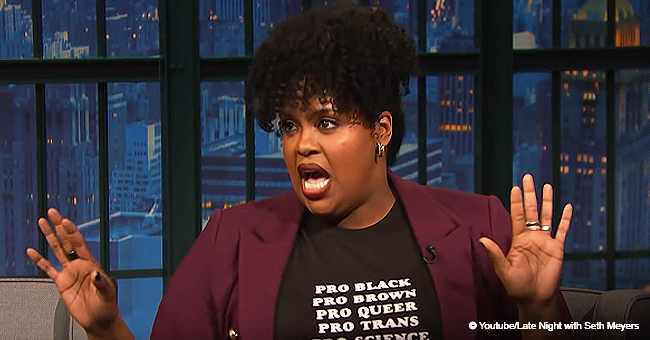 Natasha Rothwell Slams Kanye West for Supporting Trump
Natasha Rothwell explained why she won't support Kanye West because he supports the President. She posted an exhaustive list of the reasons why.
The "Insecure" star took to Twitter to voice her distaste for Donald Trump and, in turn, for West who supports him. The tweet is found below.
This year, the rapper began hosting Church services at home where he directs an unorthodox choir in the way of gospel-influenced R&B songs produced by West.
Musically, West's talent has largely remained unmatched, but his recent political views sparked lots of debate since Trump took power. Rothwell joined in criticizing him when he showed up to Coachella to deliver the Easter Sunday service.
"Yeah, no. I REFUSE to support a man who proudly supports a racist, homophobic, xenophobic, transphobic, Islamaphobic, anti-Semitic president whose policies endanger the very people who subsidized his career just because he's selling redemption dressed up in church clothes. GTFOH."
Many in the comment section agreed with Rothwell. One person also claimed that the songs were simply "very empty and self-idolizing remixed gospel songs."
Rothwell's sentiments were also seen in a post reacting to Malia Obama's (daughter of Former President Barack Obama) feelings about Trump. The 20-year-old's blatant dislike for the president came to light when the public unearthed her secret Facebook page.
Malia had the page going under a pseudonym, and one telling photo featured a picture with a row of four post-it notes that read:
"Donald Trump is President""This is not normal""Donald Trump is evil""Don't be complacent"
Rothwell said on the matter:
"My thoughts on #MaliaObama might be controversial but I feel like Flint still doesn't have clean water; Puerto Rico hasn't received sufficient support to rebuild; the judicial system is being corrupted through presidential appointments, and the POTUS is a racist sexual predator."
As for West's performance over the weekend. It actually took place on top of a small mountain in a cordoned-off area near the main location for Coachella. It was the first public appearance of he and The Samples band.
There was food, drink and expensive merchandise including $50 "Jesus Walks" Socks, $70 "Trust God" T-shirts, and $165 to $220 sweatshirts. The focus, though, was on the purple-clad choir that walked up to the hill to begin the show.
When they got to the top, the percussionists, harpists, guitarists, and horn section played for about 20 minutes. Then everyone but the guitarist stopped and West came on.
The band started up again with scat vocal displays of "He is risen!" being heard now and then. More choir signers came on until it culminated around the phrase "You're the only power!"
With that, a gospel rendition of West's hit song "Power" was performed for the crowd. Then they moved onto one called "Higher," and later to Stevie Wonder's "As."
The music morphed from one song to the next as the singer and dancers did their thing on and around the center of the display. West's main performance took place towards the end.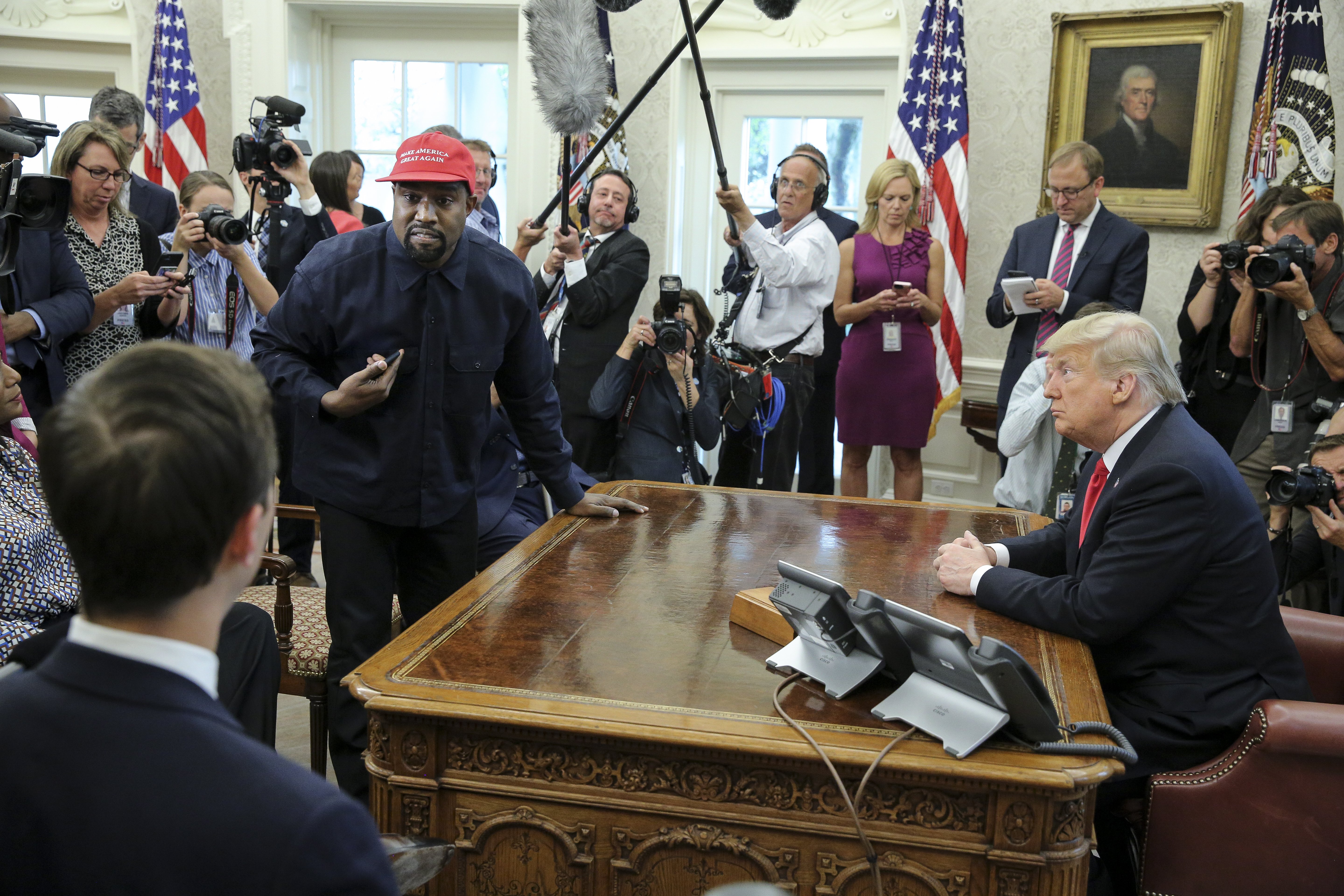 Kanye West meeting in the Oval Office with President Donald Trump in October 2018 | Photo: Getty Images
At that point, the rapper sat at a keyboard and delivered a soulful vocal display as a choir member showed off some dance moves. They moved on to Kirk Franklin's "Ye, we all want some of that brighter day!"
West came back in later with his song "All Falls Down" before introducing a new song called "Water." He closed off with the hit song "Jesus Walks" before finally kneeling down and closing the performance with a prayer.
Please fill in your e-mail so we can share with you our top stories!