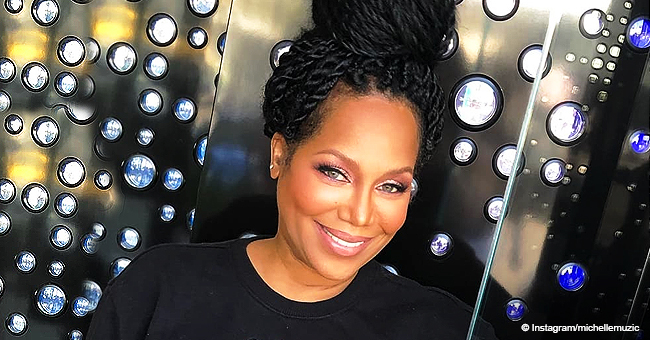 Remember Singer Michel'le? She Has a Son with Dr. Dre and a Daughter with Suge Knight
Michel'le was quite unlucky when it came to love, but she reveals that she had no regrets because she was able to gain two angels through the form of her son and daughter.
Michel'le's love stories have been controversial since the start, having been in an abusive relationship with Dr. Dre. This relationship had her in a downward spiral with substance abuse, and allowed her to get into a relationship with Dre's then-business aprtner and Death Row Records co-founder, Marion "Suge" Knight. This relationship also turned out to be extremely turbulent, ending in divorce.
In those two relationships she gave birth to two children, whom she says are well-loved by their fathers and vice versa.
Through the years, Michel'le has been vocal about the abusive relationships she's experienced through the years. In fact, she's even revealed that at one point, Dre broke her nose. She never had the guts to ask her ex why he had abused her so many times during their six year relationship, but at this point in time, all that matters to her are her two lovely children whom she loves very much.
Life after Dre and Suge
Up until today Michelle has not spoken to both Dre and Suge in years. Dre because all the scars she's had from decades ago remains, and Suge because he is currently facing 28 years in prison for his manslaughter hit-and-run incident in 2015.
Suge was initially facing a lifetime in prison for his crimes, but it was lowered to 28 years after he pled guilty for all counts.
With his baby daddies out of her life, Michel'le has been hard at work to take care of her children in the best way possible. Although her children keep in touch with their dads, she most certainly doesn't which requires her to work extra hard to pay for the bills.
Carbon Copies
Michel'le's daughter with Suge named Balei is now a teenager, and is looking more and more like her mother. Both Suge and Michel'le have made sure to keep their daughter out of the public eye, especially with how controversial their lives are. Although all their secrets and issues have been publicized by the media, they chose to keep their daughter's life as private as possible to protect her from potential predators.
Balei is practically hip-hop royalty, and music definitely runs in her veins. It won't be long until she is belting out her own tunes just like her parents, and for sure, her talent is just as beautiful as theirs.
Likewise, her son Marcel is also hip-hop royalty, and people should watch out for him in the near future.
Please fill in your e-mail so we can share with you our top stories!