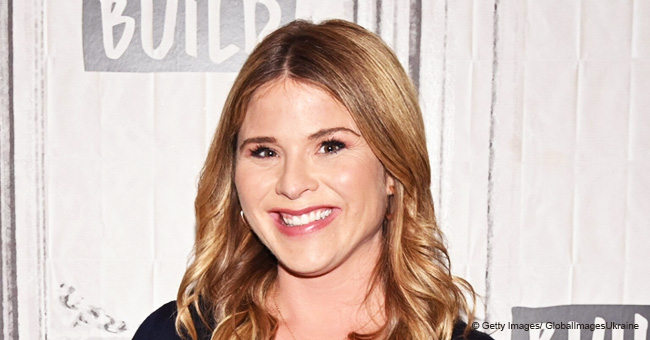 Carson Daly Sparks Debate for 'Baby Making Juice' Joke after 'Today' Host Reveals Her Miscarriage
A congratulatory post to Hoda Kotb and Jenna Bush Hager from the Today host Carson Daly got labeled as "incentive" after Dylan Dreyer's miscarriage.
Last week while Carson took some vacation time, both Hoda and Jenna had fantastic news. Hoda announced that she became a mother for the second time after she adopted her new daughter, Hope Catherine.
Jenna had a similar announcement when she spread the happy news on Monday that she and her husband are expecting their third child, and it's a boy!
On Monday Carson took to Instagram to congratulate the two on the great news:
While many followers took Carson's post with the lightheartedness intended, others called him insensitive because another member of the Today family, Dylan Dreyer recently suffered a miscarriage.
"@carsondaly I think you can congratulate and be happy for your colleagues without being insensitive to those close by who are struggling. ?‍♀️ Perhaps a different message and post?!" one follower posted.
The point of view was not a unilateral one, and others soon joined in with their perspectives as another follower aptly noted:
"It's not insensitive. Women can have more than one feeling at a time...we can be incredibly happy for someone we love and care about and still deal with our feelings. Personally, I think that comment was insensitive. I'm guessing Carson knows Dylan much better than the rest of us. I'm happy for Jenna and feel for Dylan. We're complex beings that way. ♥️"
Others were quick to point out that being happy for Hoda and Jenna implied no disrespect towards Dylan as a follower added, "25% of pregnancies result in miscarriage. He can congratulate colleges and it is not being rude to Dylan. People need to chill."
Many netizens that responded to Carson's post even included Dylan as one posted, "Congrats to Hoda and Jenna now let's fill Dylan's cup with prayers so she can get pregnant!!! ❤️"
The Today meteorologist and her husband Brian Fichera have a two-year-old son Calvin, which they spent the better half of the last year in trying to give him a sibling.
For six months they tried to conceive naturally and eventually decided to find out what the issue was since Dylan got pregnant with Calvin without much trouble. "The results showed that I have a very low egg count," Dylan said on the Third Hour of the Today show and elaborated, "Instead of having the egg count of a 37-year-old, I am more like the mid-40s."
Dylan underwent an emergency c-section while in labor with Calvin, which left her with substantial scarring in her uterus. As the scar tissue made it difficult for a fetus to grow in her uterus, she had surgery to remove the scarring.
The 37-year-old then got pregnant "just like that" but recently had a miscarriage after five weeks of pregnancy.
The couple had now decided to explore the avenue of IVF for having their second child and will hopefully join Jenna Bush Hager, also 37-years-old, soon in announcing a new baby on the way.
While Jenna shared the news on the Today show on Monday, she broke the news to her two children over the weekend in the most adorable way.
Please fill in your e-mail so we can share with you our top stories!