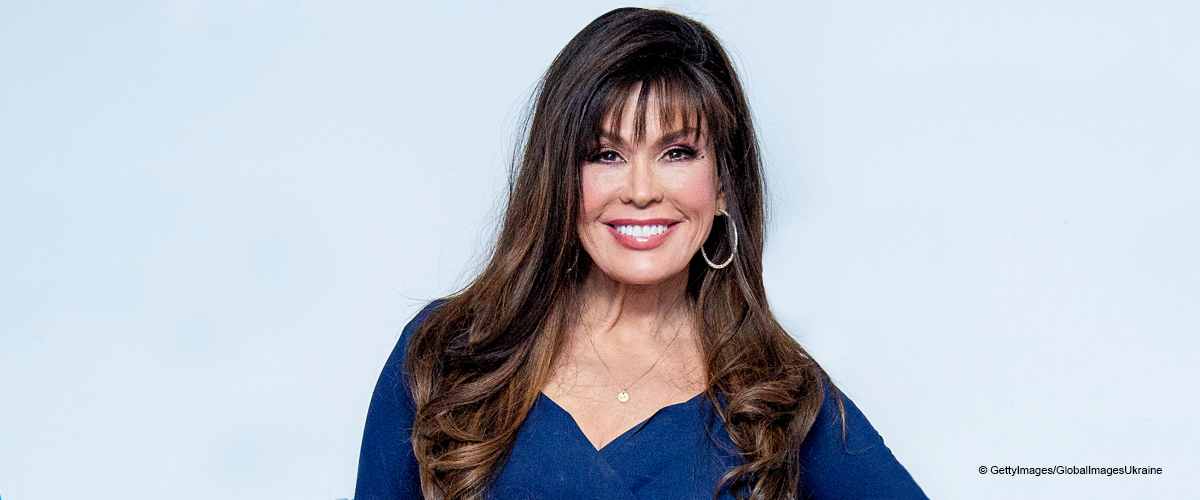 Marie Osmond Pays Tribute to Her Late Friend with a Song She Dedicated to Her Late Son
Marie Osmond lost a close friend, Kim Goodwin on April 14 and took to the stage in Las Vegas on Sunday to perform a song in his memory she once did for her son after his death.
To Marie and Donny, Kim was so much more than a friend; he was their longtime stylist and part of the family.
Kim's death deeply affected those that knew him, even more so, his mother, Miko. While on stage at the Flamingo Resort in Las Vegas as part of their residency, Marie announced that she wanted to sing a "very special song" in Kim's honor.
As Marie went on to explain the meaning of the song, she got very emotional and revealed that the last time she sang "Somewhere (There's a Place for Us)," was on the same stage almost ten years ago.
"The last time that I sang this, I lost my son," Marie explained and took a second to compose herself before she continued, "It was here on stage that I sang it, but tonight I would like to sing it one more time because there is a very special person in the audience tonight, and that is Kim Goodwin's mom, Miko. We love you, Miko."
Because Marie had lost a child and knows how hard it is, and hoped that by singing the song she could bring some comfort to Miko in knowing how much all loved Kim.
Marie's own son, Michael died in 2010 at the young age of 18 after he committed suicide. During a talk with Oprah, she shared that Michael expressed a sense of hopelessness about his life from the dark place he was in. She then made plans to see him, but before she got to him, he jumped from the roof of his Los Angeles apartment building.
It was the day after his funeral that she went on stage and performed "Somewhere (There's a Place for Us)" in his memory.
The Osmonds are still in shock and mourning the death of the style guru that's been with them for 30 years.
When Kim first got hospitalized on January 18 this year, Marie regularly posted updates about his progress after he suffered a "very serious health event" that kept him there until his death.
The day following his death, Marie shared the heartbreaking news on social media. "Waited until now to post this, but today I said goodbye to my best friend Kimmy," she wrote.
She told fans how Kim left this world for "a better place." While his death left her brokenhearted, she found solace in the fact that Kim knew how loved he was before he passed.
Donny also posted a heartfelt message after Kim passed and recalled how they laughed and joked during the last time he saw Kim, even though he was relatively ill and bedridden at the time.
Please fill in your e-mail so we can share with you our top stories!