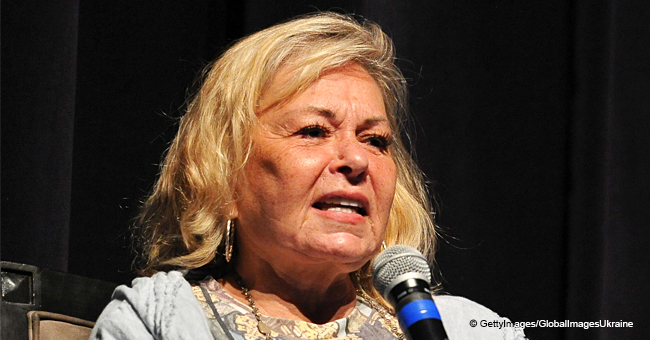 Roseanne Barr Calls Herself 'Queer' and 'Alien' in an Emotional LGBTQ-Themed Rant
Popular television producer, Roseanne Barr, shared an emotive video where she talked passionately about the LGBTQ community and ended up making some absurd statements in the process.
Roseanne Barr, in the last year, developed a love for controversial topics and kept jumping from one messy comment to the next, despite what it cost her in the past.
Over the holiday weekend, Barr, once again put on her controversial hat in a series of videos posted on "YouTube;" there were ten in all. Two of the videos have her ranting about the LGBTQ community.
The actress deleted the videos soon after they were put up, but according to "USA Today," her rant focused on gays getting called "F-gs."
According to Barr, it is hateful to refer to gays as f-gs, and it's even more insulting when members of the community address themselves as such. Sounding emotional, the comedienne asked if no one is supposed to use it, why are those being protected using it? And if they can, why can't she?
Since the question was rhetoric, Barr answered herself, saying she'll use it inside her house, as it can't be said outside. The sitcom actress also had an advice for the LGBTQ community; addressing them, the former "Roseanne" actress said she respects them, but they have to do away with the hateful word.
The 66-year-old then took things up a notch. The comedienne continued her rant saying she put the "Q" in the LGBTQ, referring to herself as "Queer." Not knowing to quit while ahead, the actress then called herself an "Alien."
Barr said she does not belong with the rest of the world, as they don't make sense. The actress ended the videos by calling herself the "Jewish crazy horse," and alluding that armageddon was around the corner and she'll document the end of her tribe.
This is just another controversial discuss, in the list things the actress has said in recent times. Last month, she accused her former "Roseanne" co-star and on-screen daughter, Sara Gilbert, of being the reason she lost her job.
Later that month, she made a bad joke about suicides during a stand-up comedy show, and equally threw shade on "ABC" for canceling her sitcom despite its success.
Barr's tale of woes started after she made a racist remark about Valerie Jarrett, the former adviser to President Obama. Although she apologized, it didn't change much, and it has affected her life ever since.
Barr and her representatives are yet to comment on the videos.
Please fill in your e-mail so we can share with you our top stories!