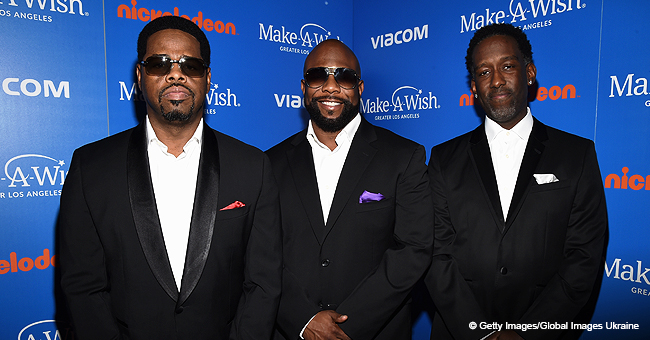 Remember Nathan of 'Boyz II Men'? He Transformed into More of a Hunk after Major Weight Loss

"Boyz II Men" member Nathan was once having trouble losing weight, but now that he's finally put all the time and effort into it, he's turned into a major hunk that his fans have been gushing over.
Nathan Morris has been hitting the gym religiously, and it shows. After all, he debuted his massive weight loss during a recent performance, showing off his rock-hard abs. It turns out, he did not only lose the body fat he used to have, but gained a total of 10 to 12 pounds of muscle.
It's not easy for a 47-year-old guy to get into such good shape without having to put in extra work, especially since their metabolisms are much slower than that of people in their 20s. However, Nathan is out here looking a whole lot happier, healthier, and better than he did at 22 years old when he was at the peak of his career.
During an interview he had in 2016, he revealed that he realized he had to do something about his weight or else he would end up with health problems.
"It just struck me one day. I've tried many times but was never able to keep the weight off until realized it couldn't just be a diet. I had to 'commit or quit' as I say."
He did a full 360, changing his diet and adding regular exercise to his everyday routine.
"I was able to get my overall weight down to 208 lbs. in fat loss and then was able to add 10 to 12 lbs. of muscle. I cut out all carbohydrates except the good ones. I stick to lots of green vegetables, good proteins, lots of water and a good supply of vitamins."
Michael's Health Woes
Just like Nathan, his bandmate Michael McCary also had to leave the band in 2003 due to medical issues that he did not reveal until 2016. It wasn't until then that he revealed the condition that forced him to leave the group at the time.
Michael was the former bass vocalist of the R&B group, where he was often referred to as Mike Bass. After decades of a successful career with the group, McCary left Boyz II Men due to his chronic back aches and personal issues.
In 2016, McCary went to Iyanla Vanzant's "House of Healing," where he revealed that he was suffering from Multiple Sclerosis. It was a condition he had that not even his bandmates knew about, which was why it was so easy for them to say a lot of things about how he wasn't "into" what they were "into" as a band during that time.
"When I first saw the ailments start to happen, it was like little back spasms at first, and it would get stronger and stronger. Once I was about 22, it started going full scale."
Multiple sclerosis is a debilitating disease that attacks a person's central nervous system, and in Michael's case, he could have been paralyzed if he did something wrong.
"They were saying that I have a nerve around sciatica that was locked in place, that could sever if I stepped wrong. It's a possibility that you could be paralyzed."
Years later, Boyz II Men members have been living much more private lives than before, and it has allowed them to take much better care of themselves. After all, during the peak of their fame, they were the most sought-after boybands that had crazy hectic schedules to please their management and fans.
Please fill in your e-mail so we can share with you our top stories!