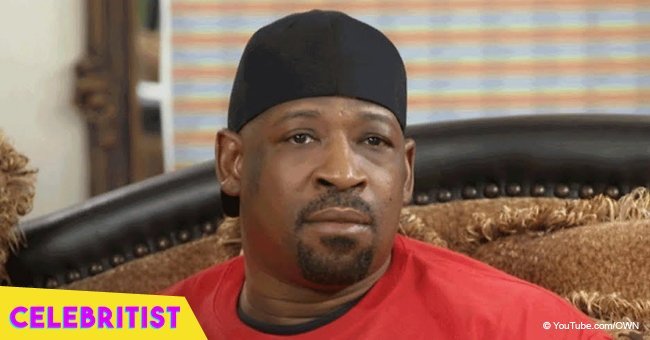 Remember Michael from 'Boyz II Men'? He left the group because of his health & fell into depression
Michael McCary, a former member of the R&B quartet Boyz II Men split from the band in 2003 due to unspecified medical issues. However, in 2016 the singer revealed to the public the medical condition that prompted his decision to leave the group.
Michael Sean McCary is popularly known for being the former bass vocalist of the R&B group Boyz II Men, where he was sometimes referred to as Mike Bass.
In 2003, after a successful career spanning over ten years, McCary left Boyz II Men due to chronic back problems, and personal issues. His band members also revealed in an interview with the Huffington Post that McCary was "kind of always the odd guy in a sense" because he didn't enjoy all the "nitty gritty stuff" that comes along with being a musical act.
"It seems like he kind of gave up when things didn't go well," band member Nathan Morris said in 2014.
Two years later, McCary joined Iyanla Vanzant's "House of Healing" and revealed for the first time in front of the cameras that he suffers from Multiple sclerosis. The other members of the group, he said, didn't know about his condition.
"When I first saw the ailments start to happen, it was like little back spasms at first, and it would get stronger and stronger," he said.
"Once I was about 22, it started going full scale," he further revealed.
Multiple sclerosis is an unpredictable and debilitating disease that attacks the central nervous system.
McCary explained that the diagnosis sent him into a tailspin.
"They were saying that I have a nerve around sciatica that was locked in place, that could sever if I stepped wrong. It's a possibility that you could be paralyzed."
At the time he decided that the best was to keep his condition a secret from the group and the public. But now he reportedly harbors a deep resentment over how things ended with the rest of the guys.
When asked to summarize what he took away from his time with the R&B group, he flatly stated, "Betrayal," adding that they don't speak anymore.
Apparently, the group failed to mention McCary on their bio page where they refer to their two decades of accomplishments and iconic hits like "I'll Make Love to You" and "End of the Road."
Shawn Stockman, one of his bandmates said that the group will always have a place for McCary.
"There's always a chance. Mike is ... we experienced that with Mike, so his slot will always be open for him. But he has to go about things correctly for it to happen."
Please fill in your e-mail so we can share with you our top stories!