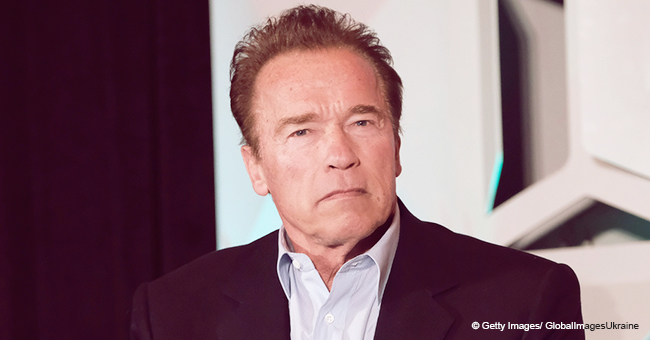 Arnold Schwarzenegger's Son Shares 'Fun Story' of How Father Inspired Him to Stop Smoking Weed
Son of legendary Hollywood Star, Arnold Schwarzenegger reveals the influence behind how he stopped smoking weed.
Patrick Schwarzenegger opens up on Instagram as he shared a selfie of himself including a "fun story" about his father as a form of Easter throwback memory.
Patrick wrote, as he narrated the father-and-son essential talk that changed his orientation about life:
"FUN STORY: few years ago, (more than 3ish) showed up a lil high to Easter brunch...classic. My old man asked why...said "I dunno, makes things fun." He replied, "how much more fun do you need to have, life is so good, I'm high on life. I never want anything that will take me out of my current life. Being high in life is better than anything else.
He concluded, as he included the symbol for World Cannabis day:
"Long story short...haven't smoked since then. Just HIGH ON LIFE NOW!, happy & healthy & can't thank God enough to see another day! Happy 4/20 sorry if that was a buzz killer lol"
Patrick Schwarzenegger is the son of the terminator legend and former governor of California, Arnold Schwarzenegger and Maria Shriver. He was born in 1993.
Following in his father's footstep, Schwarzenegger is a model and a budding actor. His acting career kicked off as he debuted in "The Benchwarmers" (2006). As a child, Patrick practised acting with his A-list actor dad.
As he grew older, he performed supporting roles in movies like "Stuck in Love", " Grown Ups 2" and "Apocalypse" to mention a few. The 25-year-old has proven that he isn't just the son of an already made man as Patrick launched his clothing line as early as age 15.
In 2014, he started his own Blaze Pizza in Los Angeles proving his expertise at entrepreneurship. He is presently signed to LA models; mentioning once that he is planning to propel his clothing line through his modelling career.
In acting, the Schwarzenegger scion landed his first main role in 2018's "Midnight Sun," a romantic drama that revolves around a young girl suffering a rare illness. Arnold once commented on his son's acting role mentioning that:
"Patrick works out every day, but he doesn't want to get too big because of the acting, because he's being sought after now for romantic roles, not action roles."
The star body-builder also mentioned that when Patrick gets older, he'll do more thorough bodybuilding as he will be into more of action movies. Arnold concluded:
"But I love seeing [my sons] work out and being into it. It's a great feeling,"
In 2014, Patrick Schwarzenegger was in a 6-months relationship with the sensational artist, Miley Cyrus. Presently, he is dating Alabama model, Abby Champion.
Please fill in your e-mail so we can share with you our top stories!