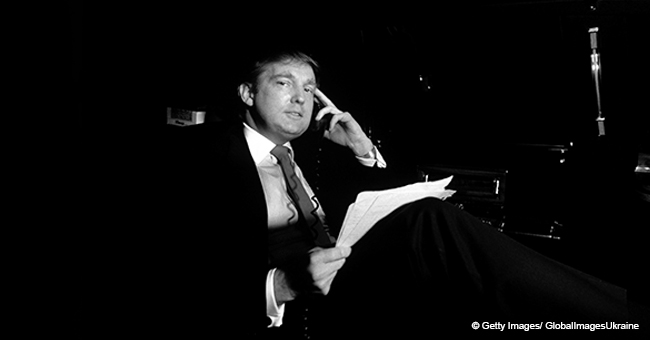 Throwback Pic of Young Donald Trump Proves That He Could have been a Model with His Handsomeness
The current US President took office on January 20, 2017, when he was 70 years old, but he has been under the public eye for quite longer. He was once a young handsome billionaire with the reputation of a womanizer.
A woman identified as Julie Smith is a hardcore fan of 72-year-old US President Donald Trump, and she doesn't just supports him as a politician but considers him to be a very handsome man, according to the captions of some of her posts.
Smith often posts throwback images of a much younger Donald Trump and gushes about his good looks back then, to the disgust of his many detractors who frequently take to the comments section to criticize or mock the Head of State.
MODEL MATERIAL
We can agree that beauty is in the eye of the beholder, and some go as far as assuring that Trump could have easily have pursued professional modeling if he wanted to, although he had much different plans.
Celebrity news outlet Fabiosa compared the Donald Trump of 20 and 30 years ago to a Hollywood star.
"His sharp jawline and mild beard could easily make him a heartthrob back then," he was described by the site.
"Apart from his appearance, Donald did have a very captivating persona. His strict suits and attitude could make him perfect for modeling. We wonder why no agency approached him!" they wrote.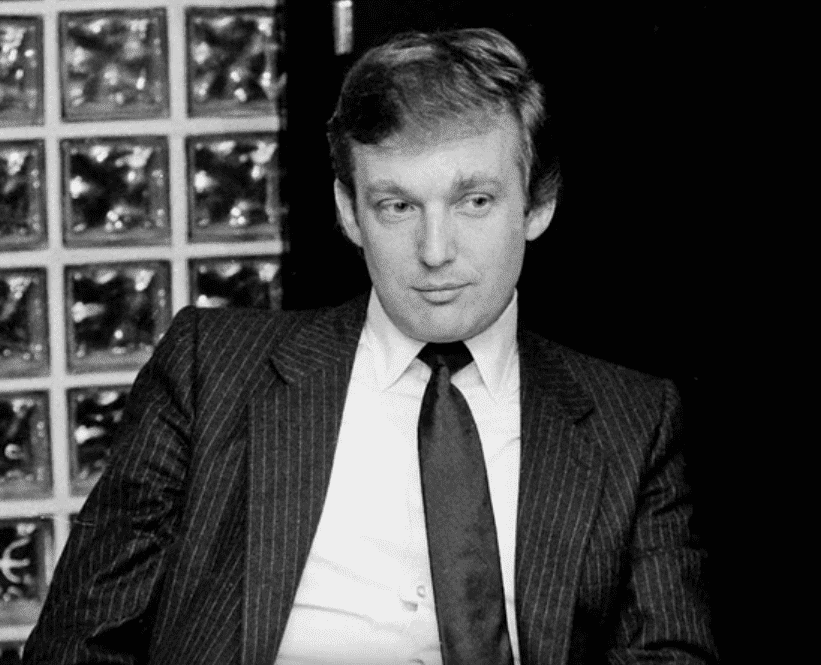 A younger Donald Trump. I Image: YouTube/ Business Insider.
MARRYING A FASHION MODEL
Considering this, it is not surprising that he ended up marrying a former model. As it is widely known, current First Lady, 48-year-old Melania Trump, who married Donald in 2005, was a fashion model featured in several magazine covers.
Even before turning to politics, the real estate mogul was also featured in some magazine covers, although for different reasons that his third wife. "I have so many that I can't put them up," he told the Washington Post in 2016.
In 2015, Mr. Trump gave Washington Post a tour of his office, showing his many awards and souvenirs framed on the walls, including some of the magazine covers he is been featured in.
At one moment, Mr. Trump stops by his 1990 Playboy magazine cover, proudly noting that he is "one of the few men in the history of Playboy to be on the cover."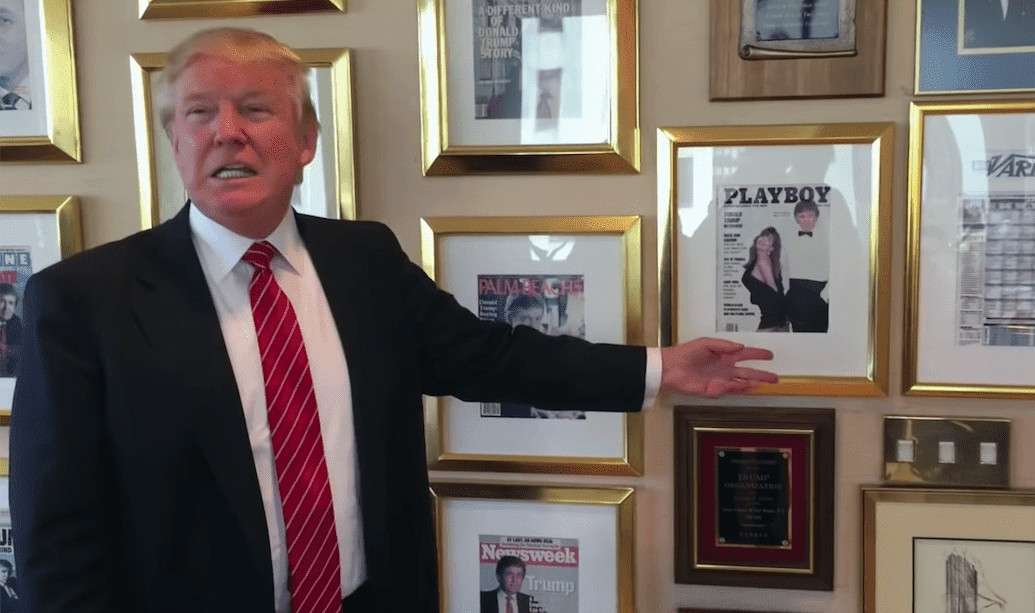 Donald Trump showing his Playboy cover. I Image: YouTube/ Washington Post.
BEFORE BECOMING PRESIDENT TRUMP
In 2016, Mr. Trump surprised everyone by becoming the official Republican nominee for president, and while he initially was underestimated for his lack of political experience and divisive discourse, he won the race and became the 45th President of the United States of America.
But he had been surrounded by fame and controversy since as far as 1973 when the Trump Organization was sued by the government for discriminatory rental practices.
By 1980, he had taken over the family business as his father started to be too old to be behind the wheels of the Trump organization. Donald managed to transform the company into a major player in Manhattan real state.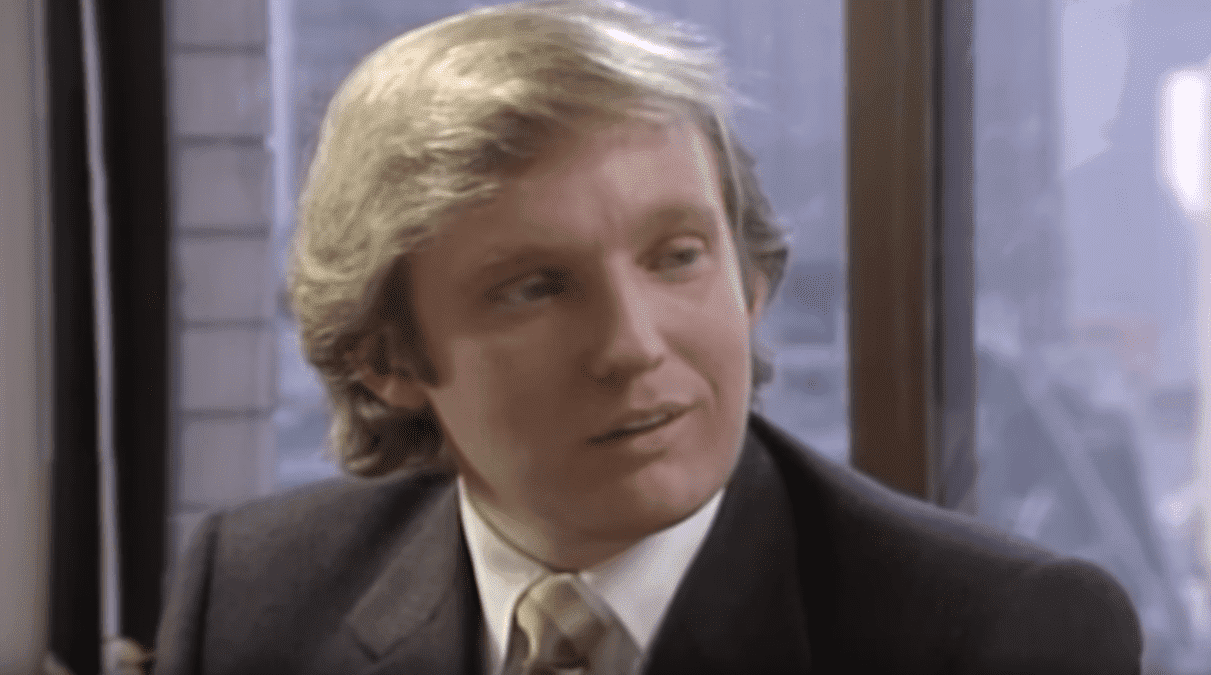 Donald Trump in one of his first TV interviews. I Image: YouTube/CNN.
That was when the Trump brand and the Donald Trump public persona really took off. Soon his iconic Trump Tower was built, and by the mid-1980s, already married to Ivana and fathering three children, he bought his Florida summer home, Mar-a-Lago.
In the 1990s, he made a series of ill-advised financial decisions that almost lead him to bankruptcy, but he managed to recover from it and he went back to diversify his business, trying his luck with the entertainment industry.
He became a household name for younger generations from 2004 on, after launching his hit TV show "The Apprentice," clearing his path to the White House. The rest, as they say, is history.
Please fill in your e-mail so we can share with you our top stories!