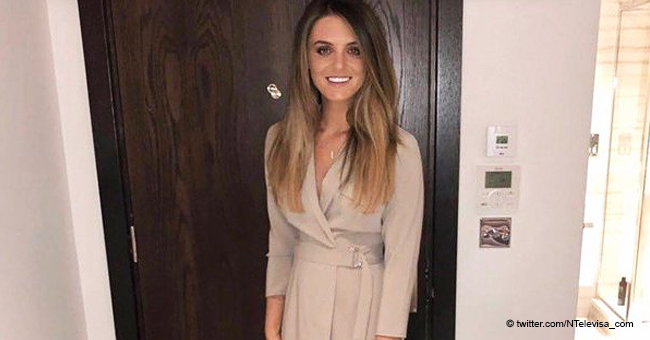 Woman Shares That Nurses Laughed at Her Lips When They Quadrupled Due to Botched Botox Shot
Rachael Knappier almost lost her upper lip after a cosmetic lip enhancing procedure went terribly wrong. Her lips "quadrupled" after having botched fillers and to make the matters worse, the nurses at the hospital laughed at her.
The 29-year-old resorted to botox injections after her friend suggested she went through the procedure to accentuate her lips.
After the horrible experience, Rachael is campaigning for tighter regulations for aesthetic surgery with the message "Protect Before You Inject."
Since Rachael had a lump on her lip following an accident, she was excited about going through the procedure to fix her "biggest insecurity."
"It was fine. I went to bed. I woke up at 2.00 in the morning and saw what you see in those pictures."
Her lips were so swollen that they touched her nose as they quadrupled in size. After experiencing immense pressure and burning on her lips, she rushed to A&E.
To her surprise, the nurses started to laugh at her.
"They hadn't seen anything like it before. I've turned up to A&E with this huge thing on my face," Rachael shared. "I'm telling them I'm having an allergic reaction, which is what I thought was happening. Three doctors said I'd actually had the filler injected into my artery."
According to the British Association of Aesthetic Plastic Surgeons (BAAPS), the number of unregulated aesthetic procedures has dramatically increased. No qualification is needed to give lip filler services in the UK.
A source revealed that Bretony Gallimore, the woman who performed the procedure on Rachael was recognized as a gangster's moll who was once jailed for three years in a murder case.
Bretony carries out cosmetic procedures on men and women all over the country in events called "botox parties." She does not have insurance or a medical qualification.
In a similar story, a model from Swansea ended up having her lips up her nose after a cosmetic procedure to look like Kim Kardashian.
Please fill in your e-mail so we can share with you our top stories!