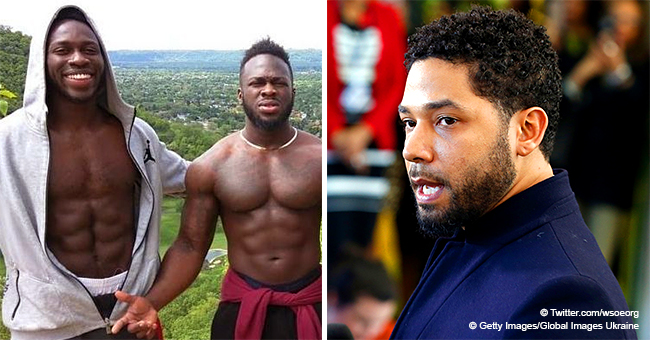 Jussie Smollett's Lawyers Sued by Brothers Involved in Alleged Attack

The two brothers who allegedly helped Jussie Smollett stage a hate crime in January are now suing the actor's attorneys for ongoing defamation that continued long after the case was dropped.
Abimbola "Abel" Osundairo and Olabinjo "Ola" Osundairo issued a joint statement to the attorneys who continuously put the blame on the brothers following their release and the dropped case of Smollett.
According to AP News, the statement read:
"We have sat back and watched lie after lie being fabricated about us in the media only so one big lie can continue to have life. These lies are destroying our character and reputation in our personal and professional lives."
The brothers, both actors of Nigerian descent, testified that Smollett offered them $3,500 to carry out the attack which Smollett initially said was perpetrated by racist, homophobic, Trump supporters.
A grand jury released them soon after their court appearance. Since then, they've come to regret their alleged involvement with the actor. They cite "significant emotional distress" following the incident and explain that they're unable to find work.
The statement added:
"Mr. Smollett's attorneys, faced with an outraged public, did not retreat after their success (in getting charges dropped). Instead, they doubled down."
The Osundairos brothers were referring to how Smollett's attorneys continued to say they had "led a criminally homophobic, racist and violent attack against Mr. Smollett." The amount they are suing for stands at around $75,000
In response, two of the attorneys hit with the lawsuit, Mark Geragos and Tina Glandian, described it as "ridiculous" and "a desperate attempt to stay relevant and further profit from an attack they admit they perpetrated." They also deemed it a "comical legal document" and thought it "was a parody."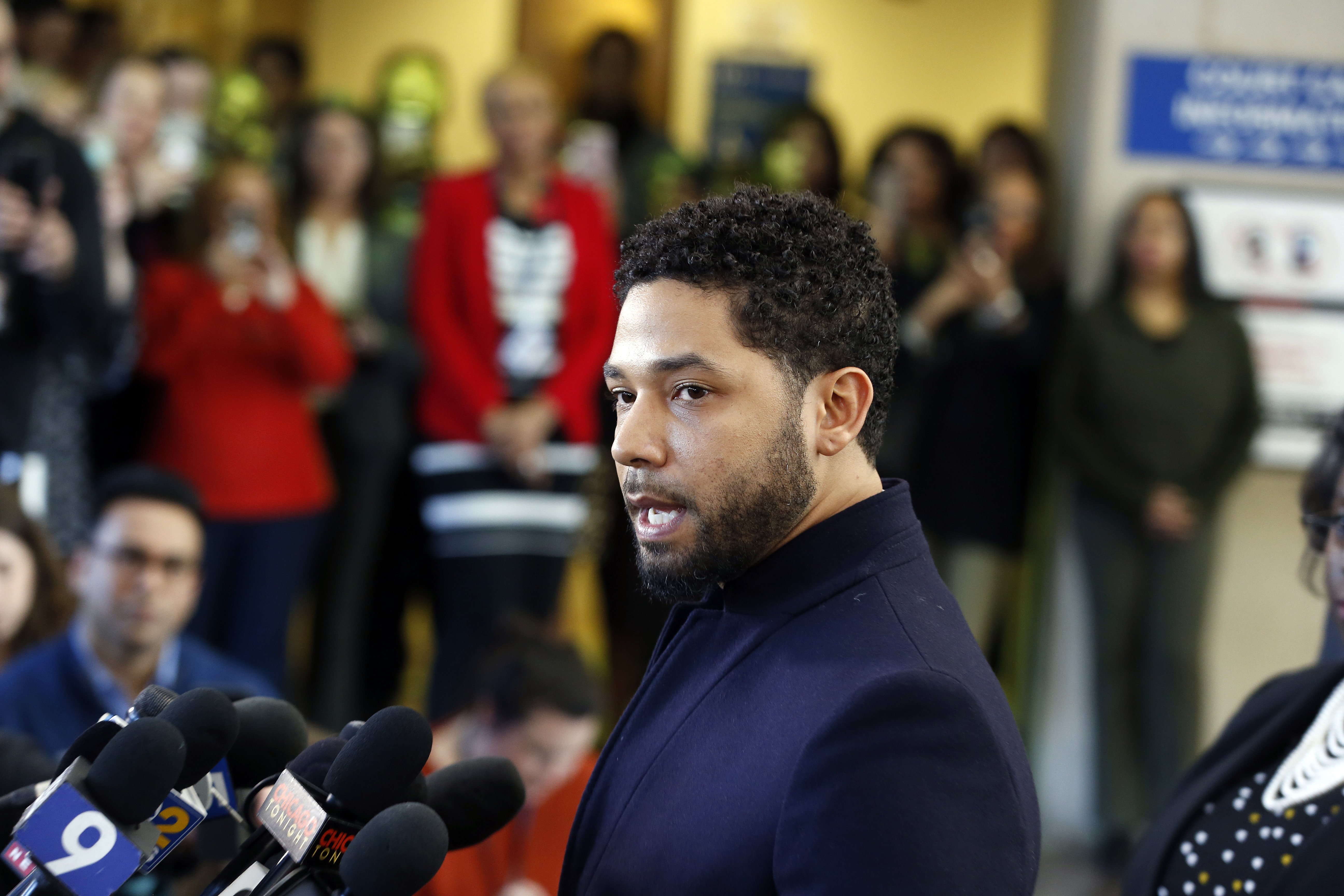 Jussie Smollett giving a conference in Chicago in March 2019 | Photo: Getty Images
The attorney asserted that they "look forward to exposing the fraud the Osundairo brothers and their attorney have committed on the public." Fortunately for them, lawyers are generally protected from such lawsuits once they spoke in defense of their clients.
However, the brothers' lawyer, Gloria Schmidt, said:
"We're going to make sure that the lies and malice attacking our city, our police department and my two clients are met with truth and healing. As far as their participation in this publicity stunt, they've realized that it was wrong. They've apologized for it."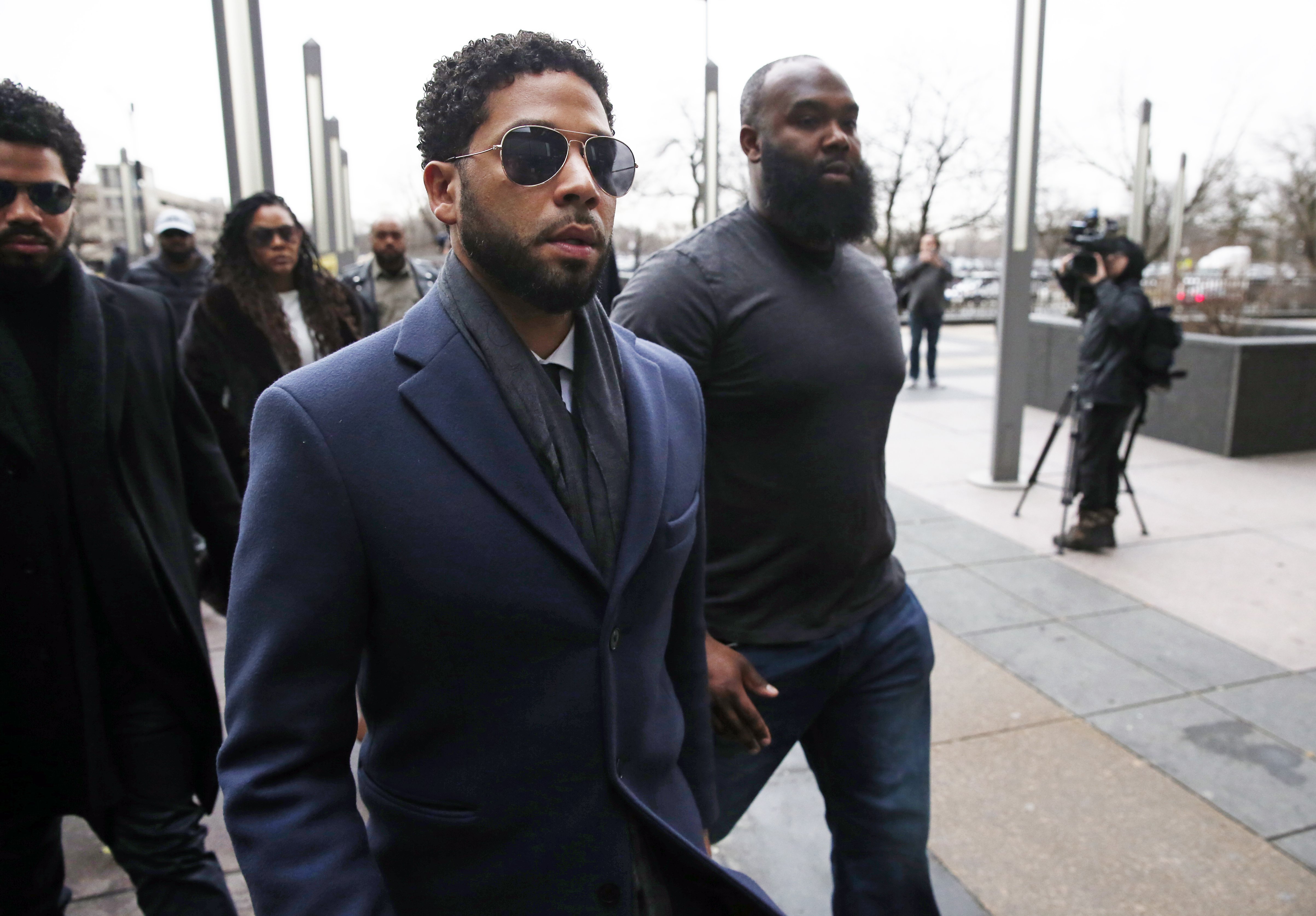 Jussie Smollett in Chicago | Photo: Getty Images
Schmidt and her clients are also fighting against something Glandian "inferred" in a podcast interview on Reasonable Doubt, which was that Abimbola "engaged, at least briefly, in [gay] acts." The latter strongly denied this.
Furthermore, to say that he is anything other than heterosexual endangers both him as well as his family in Nigeria. Gay activity is illegal there and could land a person in jail for 14 years.
The statement further read:
"Mr. Smollett's motivation was simple. He wanted his employer and the public to notice and appreciate him as a successful black, openly gay actor. So, Mr. Smollett directed every aspect of the attack, including the location and the noose."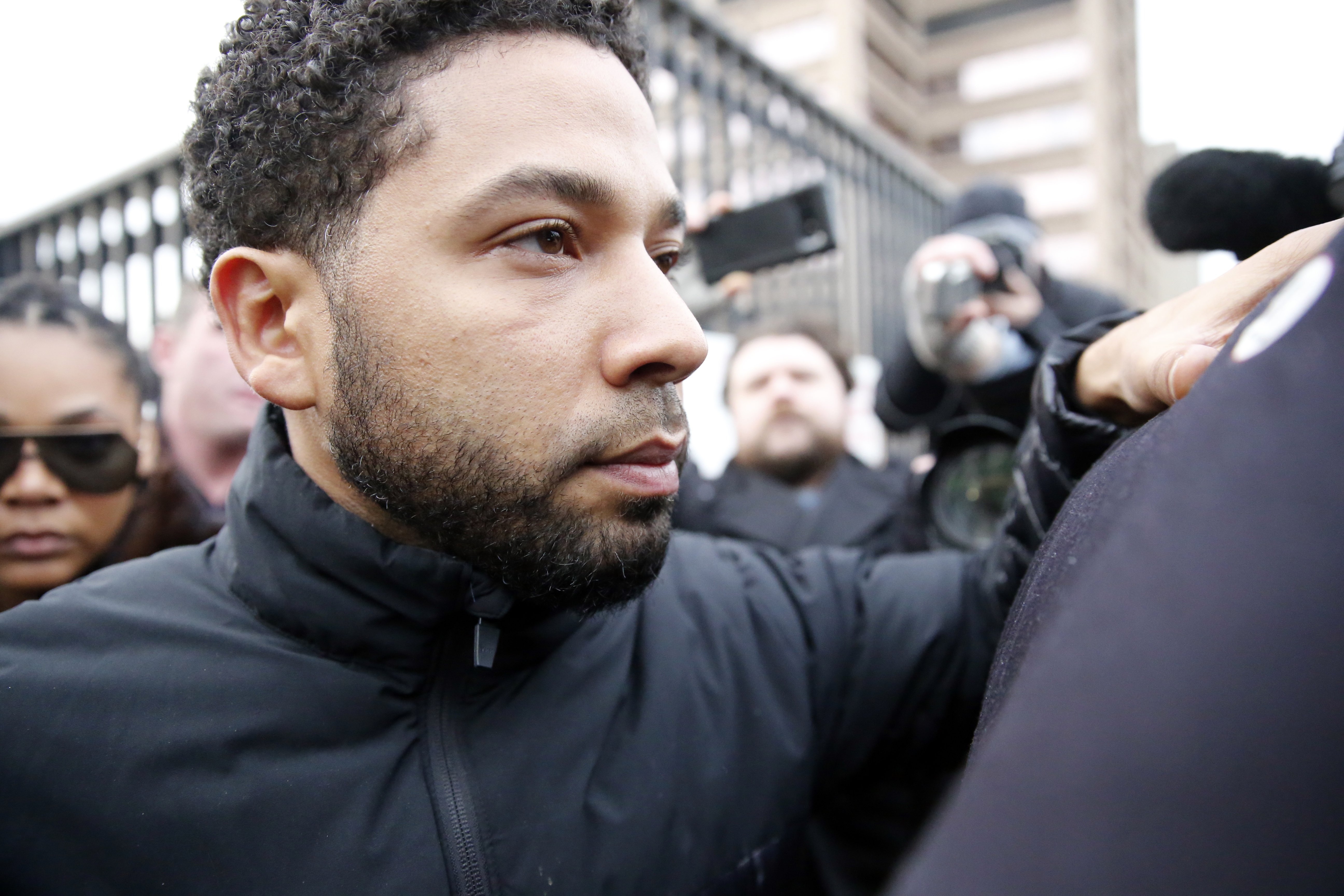 Jussie Smollett | Photo: Getty Images
Smollett has consistently pled innocent of the alleged hoax crime. In late March, a twist of fate saw the 16 felony charges against him all dropped. The $10,000 bond had to be forfeited by Smollett, however, and he was ordered to perform community service.
The 36-year-old has since been spotted living it up as he enjoyed a vacation in Hawaii amid all the backlash and controversy. The Osundairos brothers are not the only ones coming after him now. The city of Chicago is also demanding that he pay $100,000 for the police overtime caused by his dropped case.
Back in mid-April, Smollett appeared unbothered though as he enjoyed himself with his sisters Jazz and Jurnee, Jurnee's husband Josiah, and Jazz's daughter. The group was seen at the Kaloko-Honokohau National Historical Park in Kailau.
As it stands, Smollett refused to pay the city of Chicago and his attorneys have so far made it clear that they won't entertain the brothers' case. The outcomes of both lawsuits wait to be seen.
Please fill in your e-mail so we can share with you our top stories!