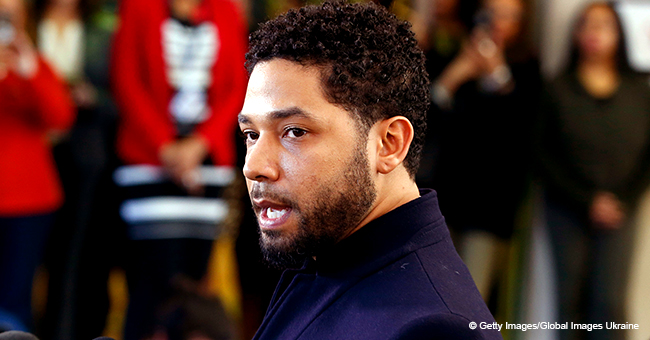 Jussie Smollett Spotted Having a Blast and Laughing in Hawaii Amid Lawsuit by City of Chicago
Jussie Smollett was recently spotted laughing and looking carefree while on vacation in Hawaii and did not seem to be worried about his impending legal battle with the city of Chicago. Meanwhile, the city has since made good on its promise of slamming Smollett with a lawsuit.
While he's been ordered to pay over $100,000 to cover the costs of police investigating the racist and homophobic attack he allegedly staged against himself, Smollett is living it up on the beach in Hawaii, according to a report by TMZ.
Photos and video show the "Empire" actor with family members including his sisters, Jazz and Jurnee, Jurnee's husband Josiah, and Jazz's daughter.
The decision has since been trailed by controversy and condemnation from many quarters
Dailymail.com also published images of Smollett laughing while enjoying a snack, chatting with his sisters and helping out with children's bags and towels from the trunk of a car.
According to the outlet, the group was spotted at the Kaloko-Honokōhau National Historical Park in Kailua on the Big Island. At some point, Smollett is said to have appeared tense while taking a call but that mood did not last long.
The actor stayed casual in a white tee-shirt, black shorts, matching hat, and slides. He also rocked a pair of dark aviator sunglasses.
Smollett's fun outing stands in sharp contrast to the fallout from his highly publicized false report case that was controversially wrapped up on March 26.
The black and openly gay actor had initially filed a police report claiming he was the victim of a racist and homophobic attack by two Trump-supporting white men in Chicago on January 29.
Following weeks of investigation, the police arrested two brothers, Ola and Abel Osundairo, who Smollett allegedly contracted to carry out the attack. The brothers reportedly confessed to getting paid by Smollett to stage the entire attack and were eventually released.
Smollett was subsequently arrested and charged with 16 felony counts, but last month, the Cook County State Attorney's office announced, to the shock of many, that all charges against the actor have been dropped. He, in turn, would perform community service and forfeit his $10,000 bond.
The decision has since been trailed by controversy and condemnation from many quarters including the Chicago Police Superintendent Eddie Johnson and city mayor Rahm Emanuel.
The city of Chicago initially served Smollett with a letter, asking him to pay $130,000 as restitution for the cost of the investigation he initiated, according to CBS News, but the actor continued to maintain his innocence and refused to pay.
Now, the city is suing Smollett for the said amount and filed a civil complaint to that effect on Thursday, April 11.
Please fill in your e-mail so we can share with you our top stories!