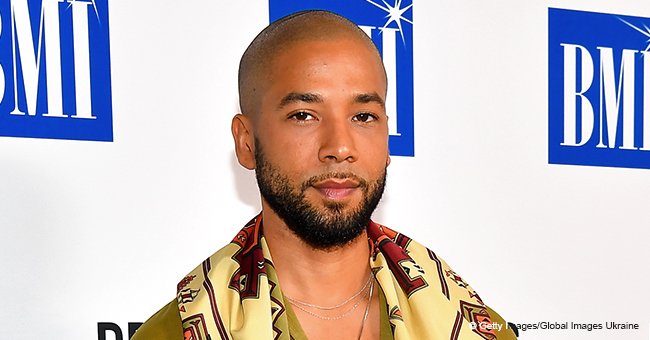 Jussie Smollett tells Chicago PD attackers yelled, 'This is MAGA country,' during altercation
Jussie Smollett found himself in the middle of a very dangerous situation early in the morning when he was suddenly attacked by unknown men who yelled "This is MAGA country" at him while walking on the street.
The "Empire" star just arrived in Chicago from his flight from New York late last Monday, when at around 2 AM, he decided to walk to a nearby Subway. However, just a few steps out of his home, someone suddenly yelled racial slurs at him after identifying him as the "Empire" actor. It was then that they started to attack him, which left him severely injured.
The two unidentified men were both white and wore ski masks. They viciously attacked Jussie. Although he tried to fight back, they beat him up and even fractured his rib. They then put a rope around his neck and poured bleach on him. After they were content with what they've done, they yelled "This is MAGA country" as they left.
Jussie then called the cops and took himself to Northwestern Memorial where he was treated for his wounds. He was discharged on Tuesday morning.
Eight days before the attack, Fox Studios in Chicago got a death threat addressed to Jussie, with the words "MAGA" on the upper-left hand corner of the envelope. This prompted the Chicago Police Department to investigate the incident as a hate crime.
Now that the reason for Jussie's hospitalization was publicized, Fox Studios has been more protective of their artists, giving them extra security detail whether or not they are on set.
Due to the strong influence of "Empire", it seems it has endangered even the personal lives of their artists and crew, but this does not mean they will be stopping themselves from giving their viewers substantial and quality-made content. Smollett and the rest of the "Empire" cast are currently filming the last few remaining episodes for their hit TV show for this season.
Please fill in your e-mail so we can share with you our top stories!