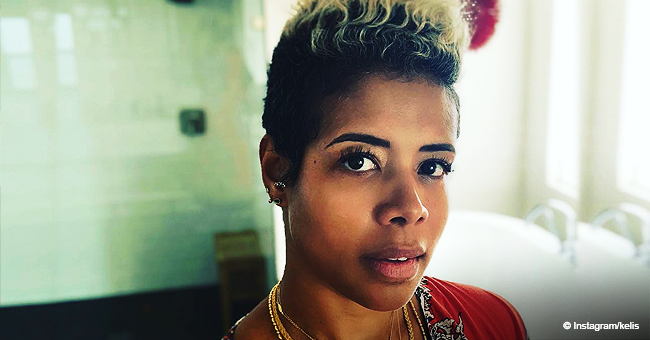 Kelis Sold $1.9 Million L.A. Home to Buy a Farm Where She Can Live with New Husband and Two Sons

Kelis, who is the singer of hit song "Milkshake," is now moving into a bigger yard, selling her $1.9 million dollar home for something a lot more laid back that would guarantee a lot of family time with her husband and two sons.
After her stint as a music artist, Kelis became a Le Cordon-Bleu graduate with her own book entitled "My Life on a Plate," and her own sauce brand "Bounty & Full." Now that she's had it all, she just wants to enjoy the rest of her life with her family. She decided to sell her Spanish-style home in Glendale, California, for something simpler.
The 3850-square-foot residence which she and her family lived in for six years is now on the market for $1.9 million, and boasts a heated saltwater pool, five bedrooms, and two fireplaces. According to Kelis, she was first attracted to the home because of its old Hollywood feel.
"The architecture inside the house was amazing, and it had a very dramatic, old Hollywood feel. The backyard was so glamorous, and really, for me, that felt great. It was so nice for entertaining, and I pictured all the things I could do back there."
Family First
While the house was a dream come true for Kelis, she decided to move out because she wanted to focus on improving her family's lifestyle. To her, instead of living in Los Angeles where everything was either packed or ready-made, they're opting for a more sustainable way of living to make sure they live healthy.
"Now that I've got these two boys, I want to control a little bit more how we eat. We're buying a farm, so that's why we're moving: so that we can grow everything and sustain everything that way."
It's not everyday that you hear a Hollywood star choosing to live in a farm instead of glamorous Los Angeles. However, when you do, it's always for a more admirable cause and for that we applaud Kelis.
Please fill in your e-mail so we can share with you our top stories!