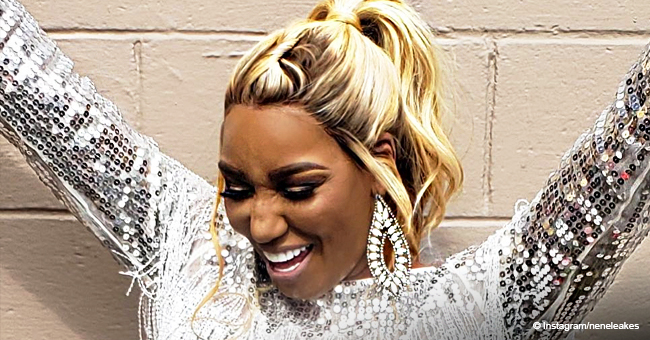 NeNe Leakes Reportedly 'Drunk' While Hosting Ladies Night out Comedy Tour
Reality star Nene Leakes had an embarrassing episode when she appeared drunk at a ladies comedy show in Maryland. Leakes later responded to several claims about what happened.
The "Real Housewives of Atlanta" star was, quite frankly, a mess on Saturday night based on alleged reports from attendees of the Ladies Night Out Comedy tour held in Oxon Hill.
Leakes was tasked with hosting the event but showed up almost 50 minutes later than expected. A representative for Leakes said that it was MGM National Harbor, not Leakes, who intended to start late.
The rep countered other claims such as how Leakes stumbled onto the stage before screaming "Hey DMV (DC, Maryland, Virginia), get on your [expletive] feet, everybody."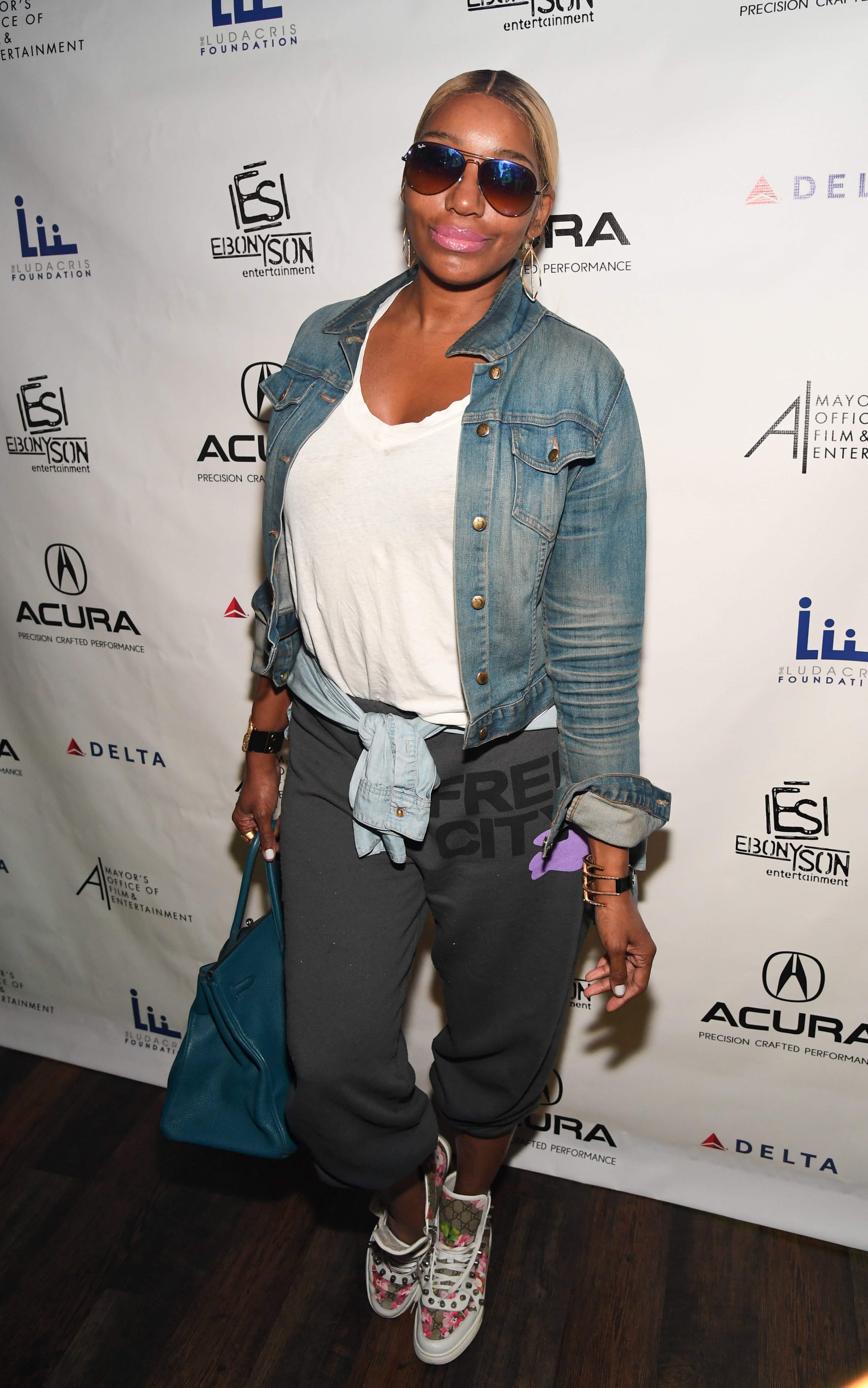 Nene Leakes, "Real Housewives of Atlanta" reality star | Photo: Getty Images
She went on: "Everyone wants to know when did NeNe Leakes become a comic. Is she a comedian? No [expletive], I'm not a comedian. I'm a [expletive] hustler!"
The reportedly awkward display gave the impression that Leakes was disoriented as she walked back and forth and spoke slower than anticipated. Her rep, however, said that "she did not stumble nor was she disoriented."
"Nene takes her professional commitments very seriously. She was not intoxicated. She started the show by welcoming the audience as she does in every city, which was met by applause and positive fan response as usual."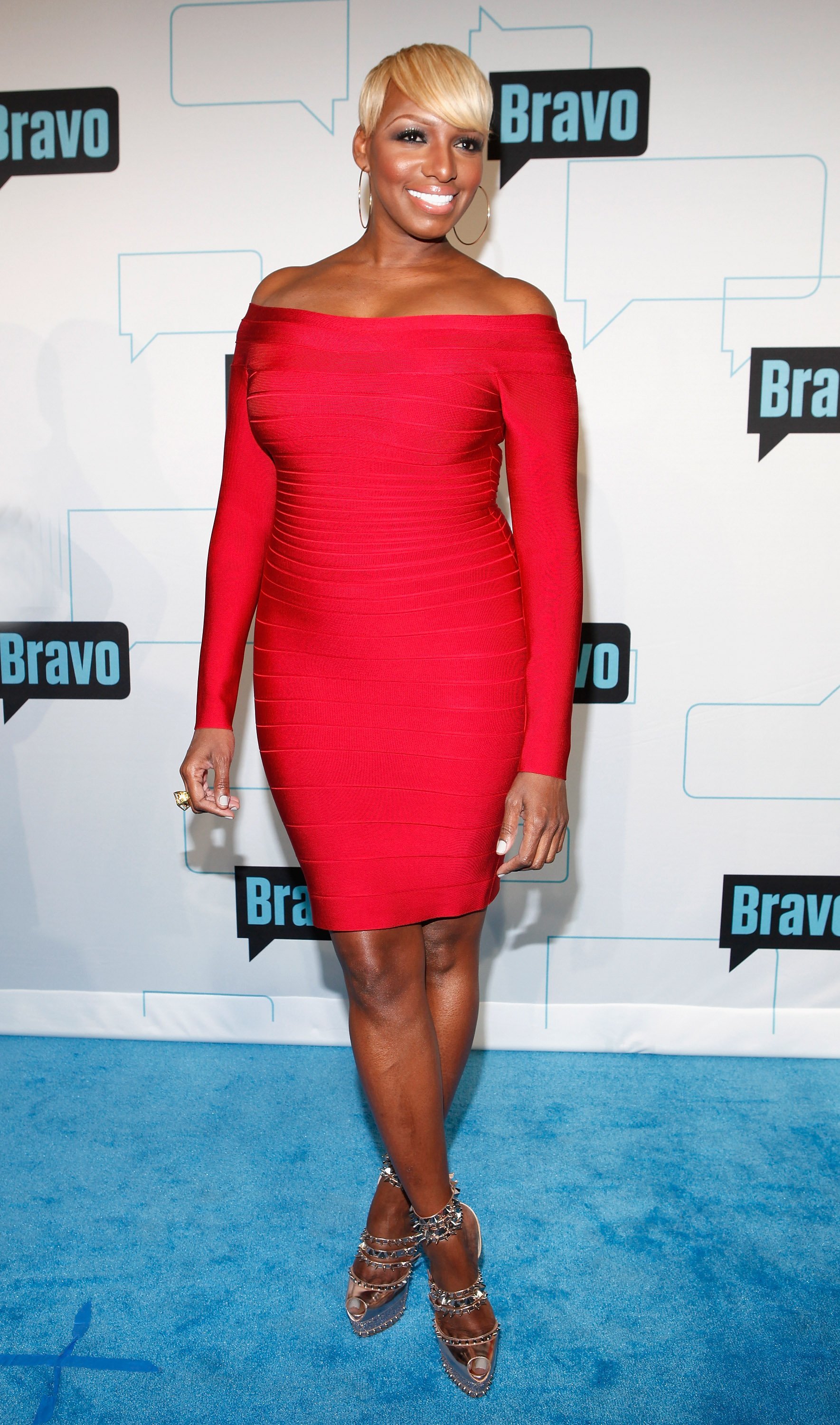 Nene Leakes at a Bravo event | Photo: Getty Images
After the opening bit, Leakes blundered when she introduced comedienne Janelle James. "Give it up for Jes James," she said. When the comic came on, she made humor out of the error.
"Thank you all of the applause because you don't know me. And apparently, neither does NeNe Leakes because my name is Janelle James, not Jes James."
Leakes' rep said the mistake was an honest one. Leakes already worked with Janelle and also worked with another comic, Jes Hilarious, in the same event prior.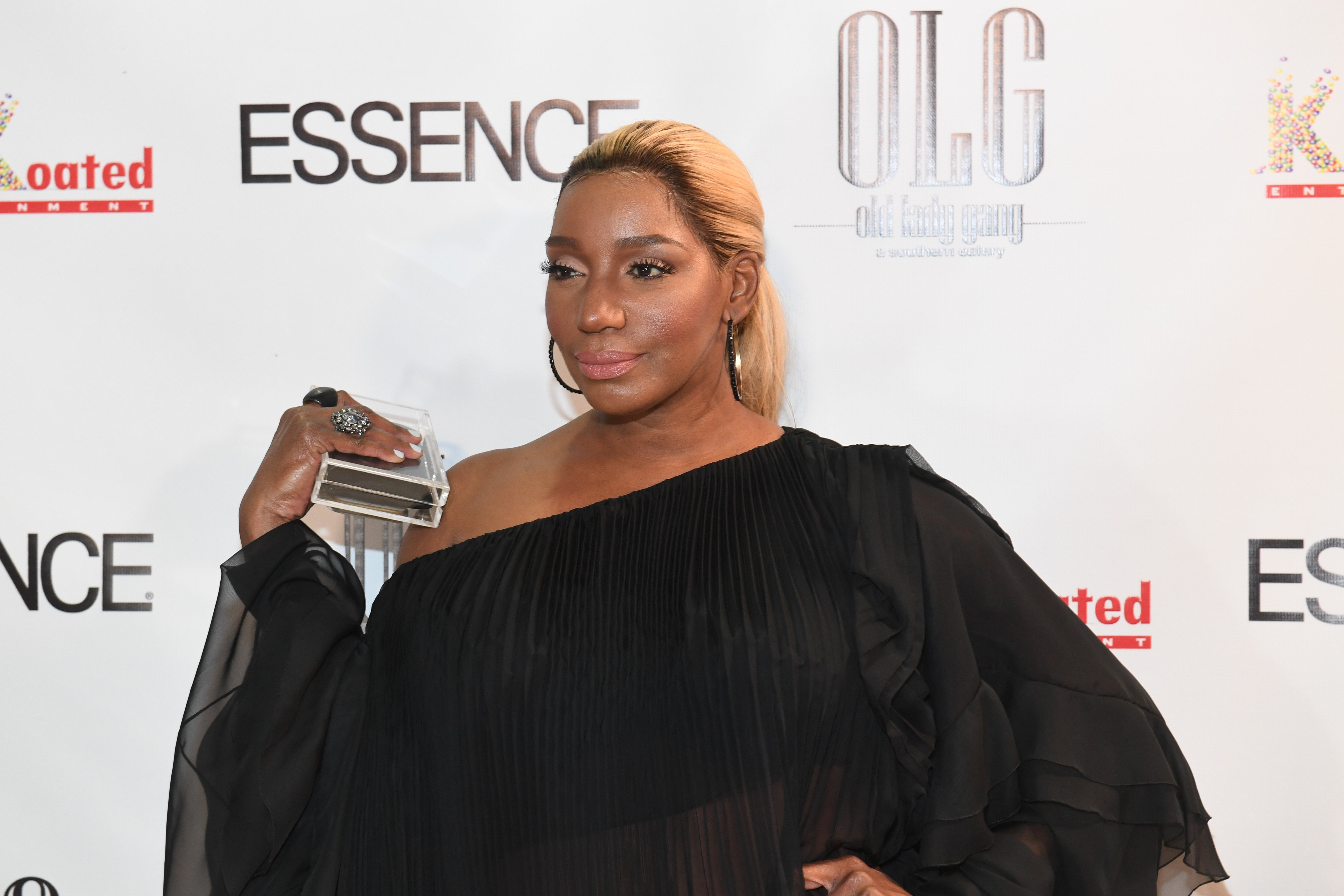 Nene Leakes | Photo: Getty Images
The next instance of perceived odd behavior from Leakes occurred when she introduced Melanie Comarcho.
She said:
"This next lady you know her from Def Comedy Jam, you know her for touring with Katt Williams, you know her from Def Comedy Jam, give it up for Melanie Comarcho."
The repetition led concertgoers to allegedly comment on Leakes' behavior. One said, "I can't believe NeNe would show up to host this show drunk. It's so unprofessional." Another suggested she be taken off the stage.
It appeared that that's exactly what happened when Loni Love, a co-host of "The Real" talk show, went on to introduce the women who followed her at the event.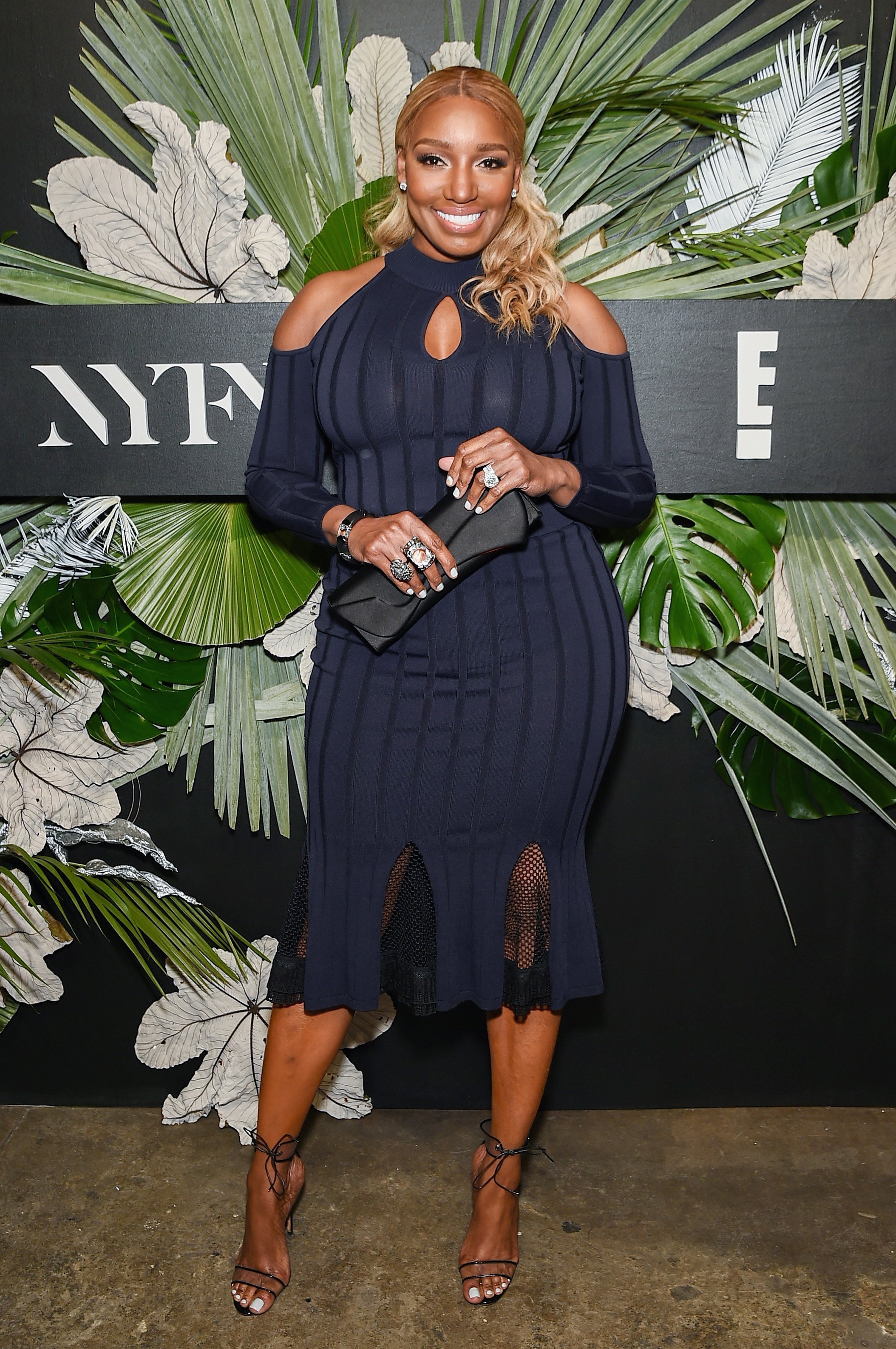 Nene Leakes at E!, ELLE & IMG Fashion Week in February 2019 | Photo: Getty Images
Leakes only returned to the stage during the curtain call when Love called her back up. Regarding this, the rep said that it "is absolutely incorrect" that love took over the hosting duties.
"At the end of every show, Loni concludes her set by introducing Nene and bringing her back to the stage to 'thank' her for being their host for the evening. Every time Nene was expected to take to the stage as host, she did so."
As to the claims that Leakes was a mess behind the stage, the rep simply said that Leakes took "a vitamin on an empty stomach," had a cocktail and "got immediately sick."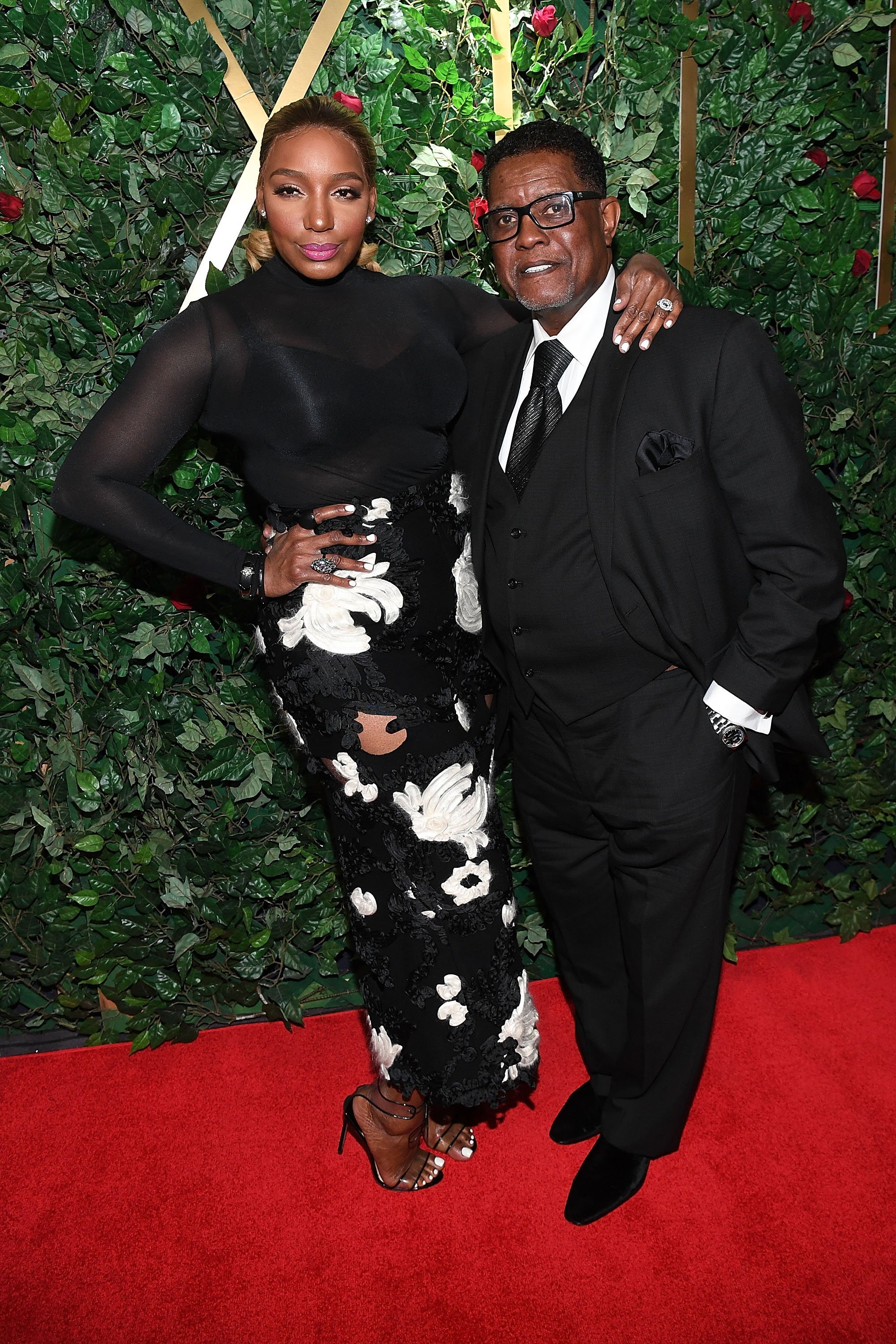 Nene Leakes and her husband Gregg Leakes | Photo: Getty Images
However, one source alleged:
"She kept saying, 'somebody put something in my drink bitch. I only had two drinks; I ain't supposed to be this drunk.' Her husband Gregg kept trying to calm her down."
The rep said that Leakes' husband "Gregg was also sick." And any questions Leakes asked pertaining to someone spiking her drink could be attributed to the vitamin being taken on an empty stomach mixed with the cocktail.
Leakes and her husband are dealing with a bigger issue in addition to the events over the weekend. The latter was diagnosed with cancer last year and according to Leakes, his attitude changed for the negative because of it.
Leakes described her husband as being "mean, grouchy and evil" as he battled cancer. Fortunately, Gregg is aware and apologetic about the situation which he addressed back in February.
He said in an Instagram post:
"We always hurt the ones we Love.. because they allow us to hurt them rather than snap back. I'm tired of hurting my wife who is only trying to take good care of me and wants only the best for me too. She deserves much more for her hard efforts and tireless hours spent on me."
He also apologized to the medical professionals who assisted him in a later post. It looks like both the two of them may have to work on how they come across whether it's in life or business matters.
Please fill in your e-mail so we can share with you our top stories!