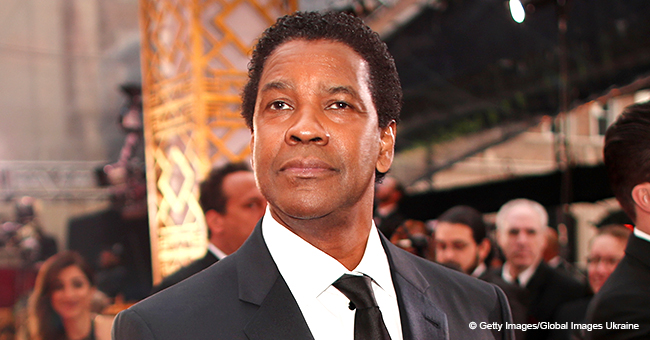 'That Decision Changed My Life,' Denzel Washington's Life Changed Forever after His Parents Broke Up
Denzel Washington opened up about the life-changing decision he made when he was just 14.
For most, the crucial moment when they choose their direction in life comes in their 20s, when some experience has already tempered them.
For Denzel Washington, the decision that shaped his life and decided his future came when he was just 14, and his parent's marriage ended.
"That decision changed my life because I wouldn't have survived in the direction I was going. The guys I was hanging out with at the time, my running buddies, have now done maybe 40 years combined in the penitentiary."
THE BEGINNING OF THE LONG ROAD TO FAITH
Washington, who was born the son of an ordained Pentecostal minister, has stated that his faith has defined his life, but as a teen growing up in Mount Vernon, he went through a rebellious phase.
Washington now admits that he started running with the wrong crowd, boys who, later down the line turned into men who did hard time.
DENZEL WASHINGTON AND OAKLAND MILITARY ACADEMY
His parents divorced, and his mother sent the young Denzel to Oakland Military Academy in New Windsor, New York. It was there that Washington realized he could do anything he set his mind to, achieve any goal.
Unlike most actors of his generation, Denzel Washington, 64, has been married to the same woman for 35 years.
A MAN OF FAITH
Washington, who confesses he doesn't read much, studies the Bible daily and admits he still wonders if he should have become a preacher rather than an actor.
"A part of me still says, 'Maybe, Denzel, you're supposed to preach. Maybe you're still compromising.' I've had an opportunity to play great men and, through their words, to preach. I take what talent I've been given seriously, and I want to use it for good," he revealed.
A DISTINGUISHED CAREER
Washington is considered one of the greatest of the actors of his generation, having won two Academy Awards. The first, Best Supporting Actor, was attributed for his work in "Glory" where he played a passionately committed ex-slave soldier.
His second Oscar was for Best Actor, for his role in "Training Day," as a self-destructive corrupt policeman.
As a professional, and as a family man, Washington defines his role in life as being of service to those around him.
DENZEL WASHINGTON'S 35 YEAR MARRIAGE
Unlike most actors of his generation, Denzel Washington, 64, has been married to the same woman for 35 years.
Washington married Pauletta Pearson in 1983, after he met her on the set of his first television film, "Wilma." The couple has four children: John David,33, Katia, 30, twins Olivia and Malcolm, 27.
John David is an actor like his dad and a former football player with the United Football League's Sacramento Mountain Lions.
Malcolm graduated from the University of Pennsylvania with a degree in film studies, and Olivia is also an actress and played a role in Lee Daniels's film "The Butler".
Washington and Pauletta renewed their wedding vows in South Africa in 1995 with Archbishop Desmond Tutu officiating at the ceremony.
Please fill in your e-mail so we can share with you our top stories!