Y&R's Victoria Rowell Has a Daughter Who Looks Nothing like Her
Victoria Rowell garnered many admirers for playing the role of "Drucilla Winters." Very few, however, know that she has a grown daughter that shockingly looks nothing like her! 
Her name is Maya Fahey, the product of Rowell's very first marriage to Tom Fahey in the 90s which barely lasted over a year. Maya is their only child together, and her looks are almost unbelievable as she turned out looking a lot like her white father than her black mother. 
Maya seems to defy that unspoken social rule of whites look white, and blacks can only look black. Rowell frequently shares photos of the young beauty in a bid to flaunt her uniqueness before the public. 
Posing for photos side by side, it'd be hard to predict that Rowell is Maya's mother. You get plagued with the question of whether she is her birth mother or not. We can assure you that despite the enormous differences, Rowell did birth, Maya.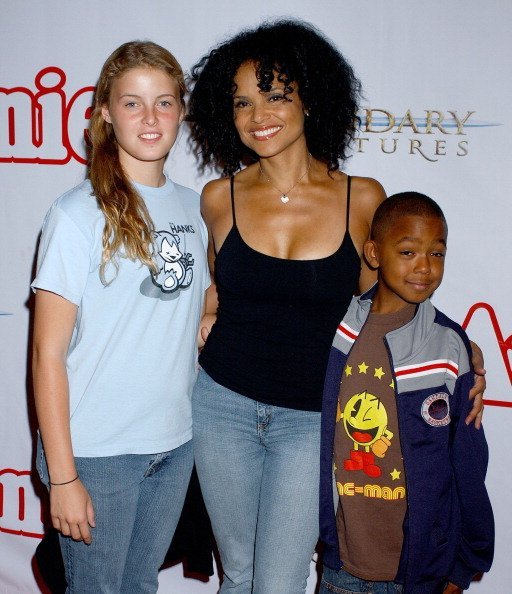 Once, the "Eve's Bayou" actress shared a photo of Maya at 23. She captioned it stressing the word "youth" and her followers couldn't agree more. A fan, @jondamichele found that Maya looked a lot like her mum and said:
"And you can tell that you're her mother! Good genes!"
We can only say she hit it right on the nail because on scrutinizing Maya's features; you start to see that both women do share similar facial features. Going by the many photos on her Facebook page, the now 30-year-old appears to possess the same facial structure as her stunning mother. 
Rowell's second child is Jasper, a product of her relationship with award-winning American jazz singer, Wynton Marsalis. With both parents being of African American origin, Jasper is predominantly black and looks just so. 
Rowell, who was raised in an interracial family setting herself, has chosen to embrace the diversity within her small family. The "Dumb and Dumber" star grew up in five different foster homes, all of the distinct races. Rowell takes great pride in her upbringing and never stops sharing photos of every one of her families on Instagram. 
That is quite admirable seeing as the actress has maintained the bond between her and these families. Ever graceful, Rowell will soon ring in the big 60 and even long after leaving "Young and the Restless," remains an iconic figure in Hollywood.