Tyson Ex-Manager Told What Allegedly Happened between Mike & Michael Jordan
Mike Tyson's longtime friend and manager, Rory Holloway, revealed that the boxing legend, Mike Tyson, and the basketball great, Michael Jordan, had a major altercation.
In Holloway's 2014 book, titled "Taming the Beast: The Untold Story of Mike Tyson," the man wrote about the time he joined Tyson, Jordan, Chicago Bears coach Mike Ditka, defensive end Richard Dent, and boxing promoter Don King for dinner at a Chicago restaurant.
The reunion took place soon after Tyson and Robin Givens got divorced in 1989, and the boxer struggled a lot to deal with the separation.
"Jordan's dressed sharp as always, and he can't get out of there fast enough," Holloway said.
IT HAPPENED DURING A SENSITIVE TIME
Worse, there was a rumor around Jordan and Givens being a thing before she married Tyson, so Holloway knew that the friendly reunion could turn into a dangerous situation.
When Holloway noticed that Tyson was drinking too much, he told the waitress to water his drinks to avoid anything bad. It was too late, though, as the boxing legend stared at Jordan across the table and said:
"Hey man, you think I'm stupid? I know you [expletive] with my [expletive]."
LOOKING FOR AN EXIT
Holloway wrote that Jordan didn't want to confront Tyson, and he was quiet and looking for an exit. Ditka, on the other hand, stepped in and tried to diffuse the situation, but Tyson also had some things to say about him.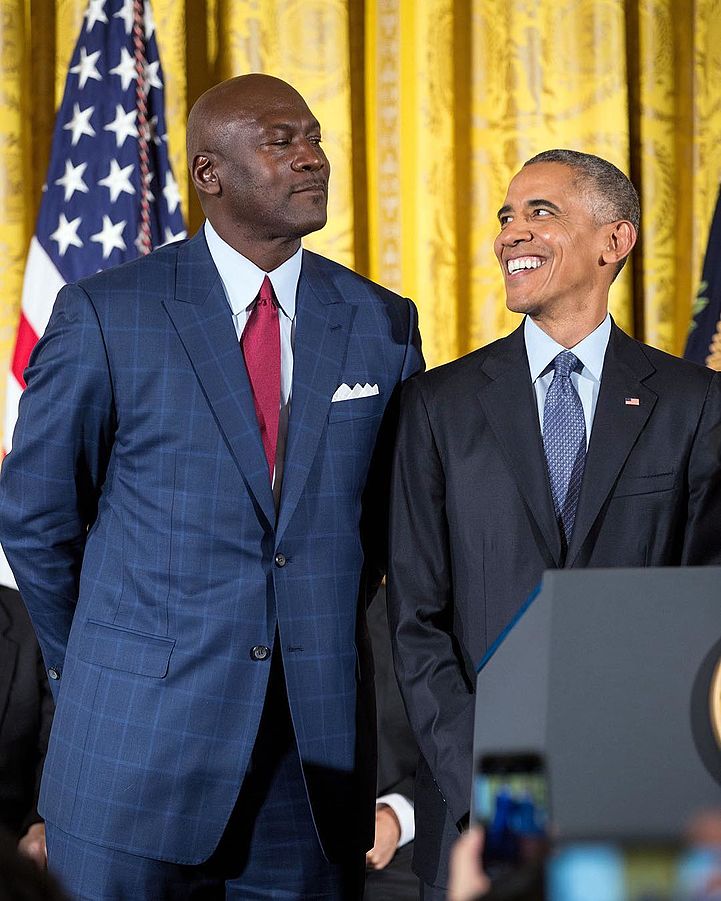 Holloway wrote: 
"'Man, you think somebody scared of you, all that racist [expletive] you been talking?' He says to Dent, 'Y'all scared of this damn White man, Richard? He ain't nobody. You gonna let him talk that way?'"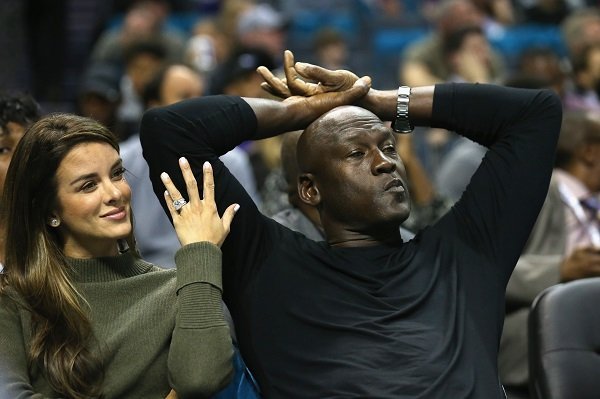 IT WAS "A CIRCUS"
Thankfully, things didn't escalate, but the entire situation was "a circus," as Holloway labeled it. he added:
"Don King trying to change the subject. Me and John trying to hold Mike down. Mike telling everyone he's going to bust Jordan's ass. Jordan's dressed sharp as always, and he can't get out of there fast enough,"
Even though it's been a long time since Tyson conquered the boxing world, he is still making headlines.
TYSON'S THOUGHTS ON "LEAVING NEVERLAND"
Recently, the heavyweight champion boxer opened up on the recent controversial documentary, "Leaving Neverland," which has once again lifted the lid on Michael Jackson's alleged pedophilic activities.Tyson said: 
"I have an 8-year-old kid. I wouldn't let Michael hang out with my kid. I wouldn't let my kid go over Michael's house. I love Michael. Ya know what I mean. Michael has a reputation of this."