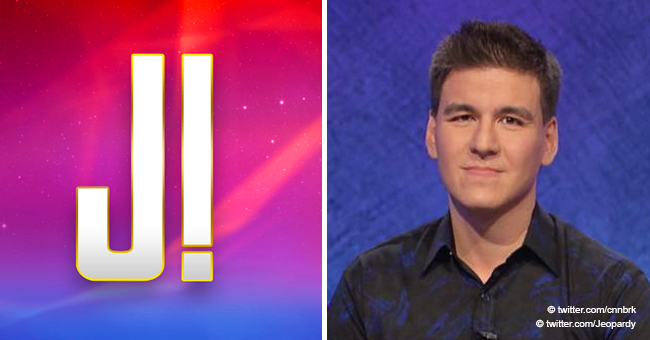 James Holzhauer Notches Another Huge 'Jeopardy' Win
James Holzhauer is breaking personal and "Jeopardy" records as he makes another important win on the game show.
A lot of people may not know this, but being a professional gambler is an occupation. James Holzhauer discovered it as his calling long ago, and now, he is gaining recognition for his record-breaking wins on the game show "Jeopardy."
On Tuesday evening, the gambler from Las Vegas brought his winnings of 14 days to over a million Dollars by winning $118,816, and based on a Twitter post by "CNN," it made him the second player in the game's history to go over a million Dollars.
It is not the only record Holzhauer broke; he had earlier set a single record win of $110,914, and equally went on to beat it. The highest before that was $77,000, won by a former "Jeopardy" player, Roger Craig.
Also, the 34-year-old's win makes him the player to get such an amount in the short time he did. Ken Jennings, a legend of "Jeopardy" won over $2 million in 74 games.
Holzhauer told "ESPN" that playing on jeopardy used to be his most significant dream until he got married and had his daughter. The gambler added that he knew he could maximize his bets by playing the double dailies as he's likely to get them right than wrong.
The father-of-one's winning streak has not been without criticism. Some people who dubbed themselves "Holzhauer Haters," have accused him of cheating. The gambler has responded that he plays with a high standard of honor, and would never cut corners; after all, there's honor even among thieves.
It does appear that there's no foul play involved in the Vegas resident's winnings, but his success comes from being smart and having knowledge of every category.
Holzhauer is also a risk taker with a well thought out strategy. He goes for the significant clues, keys in on the daily doubles, and goes all in by pushing his hand like a player in a casino moving his chips forward.
However, as much as Holzhauer is enjoying his good fortune, many are concerned that it would affect the show's daily budgets, and impact the viewing of the show.
The latter concern comes from the show's portrayal of comeback scenes, where players lose a lot, but still, win it back, and with one person winning while others who came to play, become more like spectators, many fear it makes for boring TV.
Whether these concerns are valid or not is yet to be seen, as the ratings remain favorable. Instead, Holzhauer is now one of the top seven winners of the show, and although his monopoly is not about to end, he is running out of family and friends to dedicate his winnings to.
Please fill in your e-mail so we can share with you our top stories!