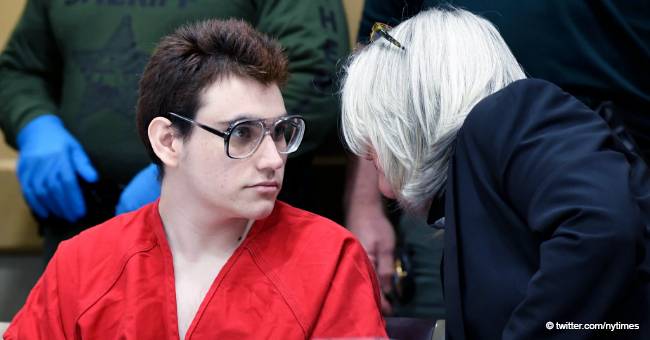 Nikolas Cruz, Parkland Shooter, Is about to Receive $430,000 from a Life Insurance Policy
The Parkland Shooter, Nikolas Cruz, responsible for the deadliest school shooting in US history, will have to find new legal representation as he is about to become very wealthy.
During court proceedings on Wednesday, Nikolas' lawyers asked Circuit Judge Elizabeth Scherer to be removed as his legal representation, as the Broward Public Defender's Office only represents impoverished defendants.
"It has come to the attention of undersigned counsel that Nikolas Cruz is a beneficiary in a MetLife life insurance policy and is entitled to half of a death benefit valued at $864,929.17 as of April 23, 2019," the public defender's office wrote, according to The New York Times. "The defendant and undersigned counsel were previously unaware of this entitlement."
Lynda Cruz, the boy's adoptive mother, died in November 2017, and it is yet to be confirmed whether the insurance policy comes from the estate.
Nikolas confessed to the shooting mere hours after being taken into custody near the Marjory Stoneman Douglas High School campus. He lacked remorse for his actions and also had a long history of antagonistic and violent behavior before the shooting.
The public defender, Howard Finkelstein offered a guilty plea in exchange for taking the death penalty off the table, but Broward State Attorney, Michael Satz rejected it.
Prosecutors seek the death penalty and a plea of not-guilty got entered on Nikolas' behalf. The 20-year-old face 17 counts of first-degree murder and 17 counts of attempted murder. The trial is said to start in 2020 at the earliest.
Last weekend, shortly before Nikolas appeared in court, two of the shooting survivors took their own lives. The one student, 19-year-old Sydney Aiello, recently graduated while the other victim is a current student of the school.
Sydney suffered from PTSD and had "survivor's guilt" as a close friend of her's died that tragic day.
On Monday Nikolas' attorneys releases a series of letters he wrote this past fall to a woman in the U.K. The letters got seized from his cell by authorities after he an incident with a detention deputy last year.
In the letters, which are all written rather childlike and full of drawings, he confessed his love to the woman and told her that he wanted to marry her and have children with her, "Do you want children? I really want children I want three boys and girls, maybe more lol. The boy's names will be Kalashnikov, Markov, Remington," he wrote in one of the letters.
He also admitted to being violent in school, "When I was thirteen, I started acting out more often in school," he wrote. "I used to pull the fire alarms, bully teachers and break stuff like I kicked in a window because the kids wouldn't let (me) in."
Nikolas Cruz seemed to have resigned to the fact that he may never get out of jail but still dreams about it. In another letter, he told the woman that he would like to live outdoors and asked whether she would allow him to have a weapon. "Would you be ok with me getting a crossbow if I lived with you?" he asked. "It will only be used for sporting and hunting that's all."
Some people may wonder what Nikolas will do with that money since it's unlikely that he will ever see the outside of a prison again in his lifetime. But he has already decided what to do with it, last year.
On April 11, 2018, during a court hearing his defense attorney, Melisa McNeill, spoke of his inheritance and disclosed Nickolas' intentions with the windfall.
Please fill in your e-mail so we can share with you our top stories!