Trump's Hollywood Walk of Fame Star Gets Vandalized Again with Russia-Themed Slur
Vandalism, political protest, or a bit of both; President Trump's star at Hollywood's Walk of Fame was once again subject of an intervention to show disdain toward him.
The 45th President of the US causes passionate responses in most of the American public; people either love him or hate him, and they are always eager to let their opinion about Donald Trump be heard.
Trump was a socialite and a pop culture personality way before he became the country's divisive leader in 2016, and his Hollywood Walk of Fame star, granted to him in 2007, is a testimony of this.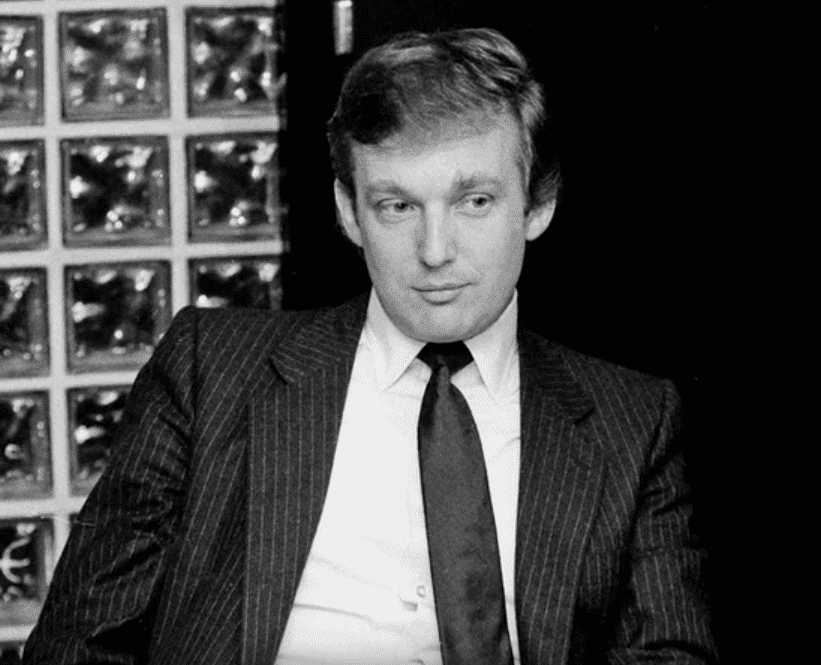 THE LATEST INCIDENT
But ever since Trump took office, the symbol of fame and respect has come to be one of the favorite targets of those who oppose his views and policies.
In the most recent attack the star on Hollywood Boulevard has suffered, two yet-to-be-identified individuals used black and white spray paint to cover the star and write a derogatory phrase in reference to Trump's alleged links with Russia.
The latest attack on Trump's star, which has been completely destroyed and restored twice, seems light in comparison to the many others that have taken place.
Trump's star on the Hollywood Walk of Fame has been defaced by a vandal — again https://t.co/KoRHYca280

— KTLA (@KTLA) April 24, 2019
Celebrity scandal news outlet TMZ obtained footage of the two people involved carrying out the act.
One of them, a blond-haired person wearing a leather jacket and headphones does the painting while the other one, wearing a black overcoat, guards and apparently films with a phone.
The vandalism, which alludes to Trump's alleged cozy relationship with Putin, comes days after a redacted version of Mueller's report on Russian interference in the 2016 election was released. https://t.co/bBRHQs9iDj

— Los Angeles Times (@latimes) April 24, 2019
The message, which mentions Russian leader Vladimir Putin's last name with the addition of a slur, was written on April 24 around 3:40 AM and has since been removed by the Hollywood Chamber of Commerce.
Los Angeles Police Department is currently investigating the incident following a report filed by the Hollywood Historic Trust.
LAPD investigating after Trump's Hollywood star vandalized, again https://t.co/jR3u5UR9fz

— The Hollywood Reporter (@THR) April 25, 2019
A HISTORY OF VANDALISM
The existence of the star has proven to be problematic through the recent years, as it has been targeted repeatedly, but despite a unanimous decision by the West Hollywood City Council for it to be removed was reached back in August, no action has been taken.
The latest attack on Trump's star, which has been completely destroyed and restored twice, seems light in comparison to the many others that have taken place.
Prior to this opportunity, the last time the star was defaced was on December 20, 2018, when a man later identified as 29-year-old Jose Ortega spray-painted swastikas on the commemorative marker.
LAPD Investigating After Trump's Hollywood Star Vandalized Again https://t.co/V3Hid2zv2Y pic.twitter.com/pNSAHchcQh

— Tommy Lightfoot Garrett (@LightfootInHwd) April 25, 2019
As a consequence, Ortega was arrested on charges of felony vandalism, according to LAPD.
The first and arguably most creative and well-executed interventions on the star was the miniature "border wall" erected around it on July 20, 2016, by the street artist known as Plastic Jesus, to protest Trump's stance on immigration.
The most aggressive act of vandalism against the star was committed in October 2016, when then 53-year-old James Lambert Otis destroyed it with a jackhammer.
The star was destroyed once again by then 24-year-old Austin Mikel Clay in 2018, this time with a pickaxe. Clay paid with one day in jail and 20 days of community service for his actions.