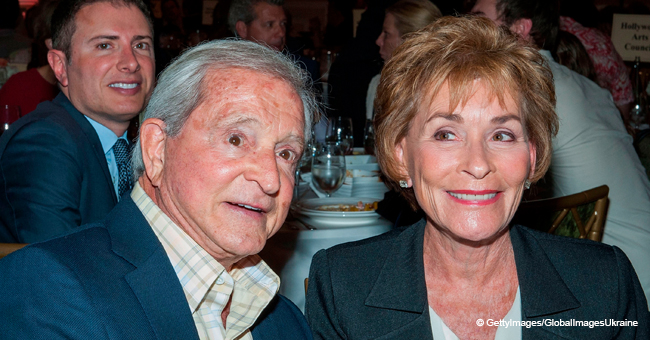 Judge Judy Made the Unusual Decision of Proposing to Her Husband

Judith Sheindlin, known as TV's "Judge Judy", discussed her proposal to criminal-defense lawyer Jerry Sheindlin, and why she was the one to pop the big question.
When they began dating, Jerry didn't want to commit. Judy said in an interview with CBS that she took matters into her own hands then. She explains:
"I did propose to him. I said to him, 'Where is this relationship going?' And he tried to weasel out of it, with his, 'Well, you know, why do we have to get married?' Whatever. He finally capitulated. I told him to pick a date."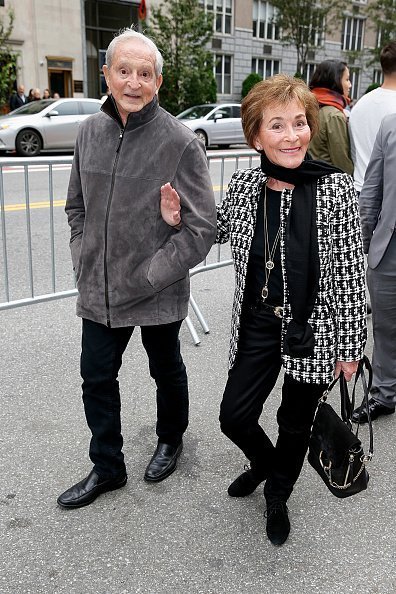 Judge Judy Sheindlin and husband Jerry Sheindlin in New York City | Photo: Getty Images/GlobalImagesUkraine
They tied the knot in 1978 and have three children together. In addition, they also raised two children from Judy's first marriage, daughter Jamie and son Adam.
Sheindlin's first marriage to attorney Ronald Levy dissolved in 1976. The couple had married young, but the couple parted ways because Levy undermined her career goals
He had convinced that it was just a hobby. By that time, Sheindlin had already completed her law degree and was preparing for the bar exam.
JUDGE JUDY'S LEGAL CAREER
Judge Judy passed the New York state bar examination in the mid-sixties and went to become a prosecutor in the family court system.
About two decades later, New York City Mayor Ed Koch appointed her as a judge, first in criminal court, then later as Manhattan's supervising family court judge.
Judge Judy Sheindlin in 2018 | Photo: Getty Images/GlobalImagesUkraine
JUDGE JUDY'S AWARD-WINNING TELEVISION SHOW
Judge Judy has been America's favorite TV judge since the mid-nineties. Before taking to the silver screen, she worked as a prosecution lawyer and family court judge.
Her daytime show received three Emmy Awards, and her television series is still going strong, 17 seasons later. It is currently being distributed through CBS Television.
While Judge Judy retired as Manhattan family court judge, she has no intention of quitting her day-time TV show anytime soon.
Speaking to Ellen Degeneres in 2018, Judy joked that she feels young, except when she's standing naked in front of a full-length mirror.
She confessed that working her show gave her "someplace to go," and said it was vital to remain and energetic. She added:
"The people I know who are older and spirited look like they're having a good time. The people who are older and don't do anything to keep themselves younger don't look like they're getting the best bang for their buck out of life."
Please fill in your e-mail so we can share with you our top stories!