Jane Gave the Most Hilarious Answer One Step Away from Winning a TV Quiz Show
Game shows have always been extremely popular. Everyone would love to get an opportunity to change their financial situation in just a couple of hours by answering a few seemingly easy questions. 
But it's easier said than done. The questions that are simple when you're watching the show in your lounge chair become a lot more difficult when you're being asked in front of a live studio audience, like in the story below.
Jane was a first-time contestant on a $65,000 quiz show. Lady Luck had smiled in her favor as Jane had gained a substantial lead over her opponents.
She even managed to win the game but, unfortunately, the time had run out before the show's host could ask her the big question.
Jane agreed to return the following day.
Jane was nervous as her husband drove them home.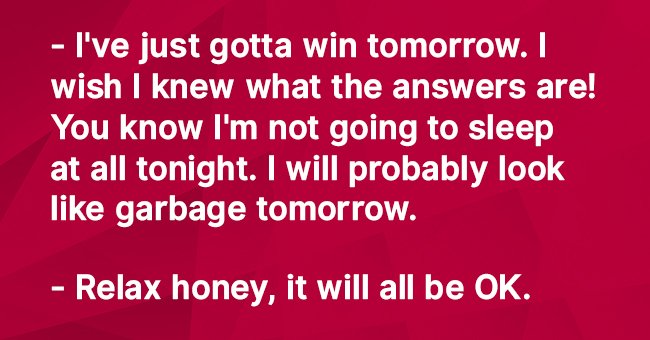 Ten minutes after they arrived home, Roger grabbed the car keys and started heading out the door.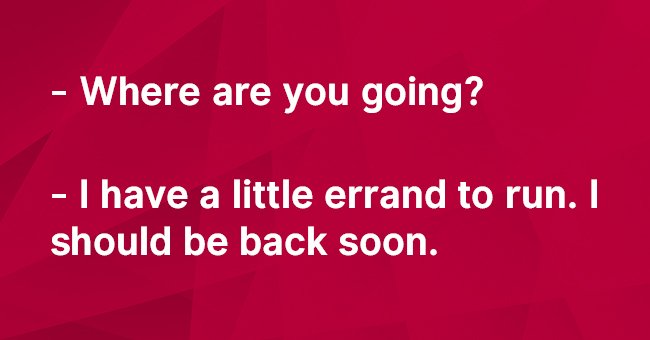 After an agonizing 3 hour absence, Roger returned, sporting a very wide and wicked grin.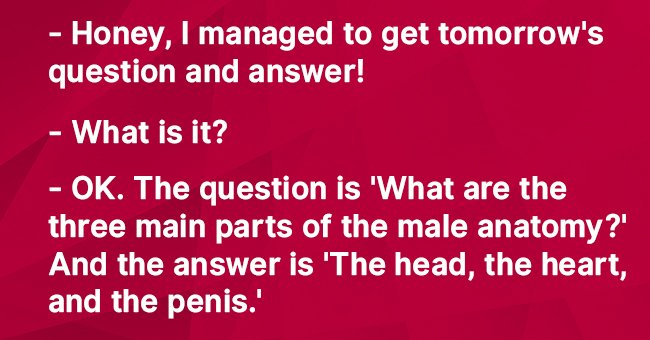 The couple went to sleep with Jane, now feeling at ease, plummeting into a deep slumber.
At 3:30 a.m., however, Jane was shaken awake by Roger, who was asking her the quiz show question. "The head, the heart, and the penis,"
Jane replied groggily before returning to sleep. And Roger asked her again in the morning, this time as Jane was brushing her teeth. Once again, Jane replied correctly.
So it was that Jane was once again on the set of the quiz show. Even though she knew the question and answer, she could feel butterflies.
The cameras began running and the host, after reminding the audience of the previous days' events, faced Jane and asked the big question.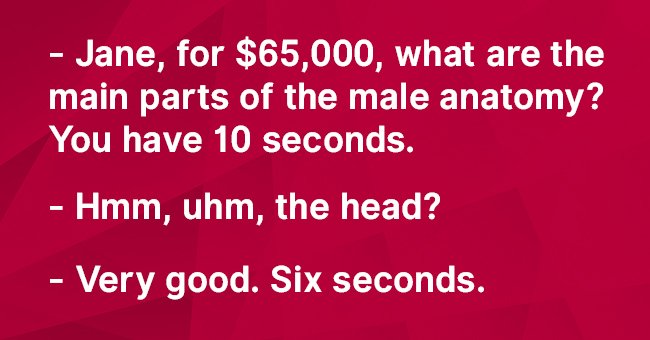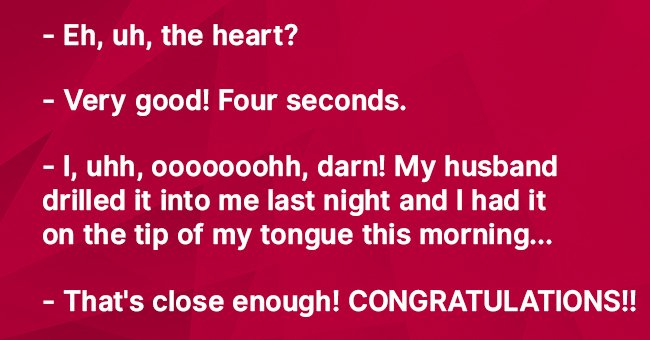 Did you enjoy that naughty joke? Remember to share it with your friends.