La Toya Jackson's Half-Sister Called Her 'the Worst Sister Ever' after Praying for Her Recovery
Joseph Jackson's out-of-wedlock daughter, Joh'Vonnie Jackson, once took to social media to send prayers up for half-sister LaToya, alleging that the singer had a stroke. However, a few days later, Joh'Vonnie titled LaToya as "the worst sister ever." They have a rocky past.
In May 2018, Joh'Vonnie Jackson shook the world when she informed through her social media accounts, that her half-sister LaToya Jackson had suffered a stroke. At the time, no other family of the Jackson family confirmed or denied the news, but fans assumed it must've been an accurate claim.
We send all our love and support to @latoyajackson and the whole family. Get well soon Queen Toy! pic.twitter.com/HyOOhxHEfg

— Jackson Dynasty (@JacksonDynasty_) May 3, 2018
FAKE NEWS
Following her report, Joh'Vonnie went on to make an Instagram Live, where she once again asked fans to pray for her sister, but not without taking the chance to throw a bit of shade at her saying:
"You know, I just wanted to take a moment and talk about my sister La Toya. It's very unfortunate, she's 62 years old, and she had a minor stroke. And I personally want her to know, that even though that you have been the worst sister to me, I want you to know that I still love you."
Two days later, LaToya took to Twitter to thank everyone for their well-wishes and love, but made sure to clarify: "Again thank you for your prayers and thoughtfulness, but guys, to make it clear I DID NOT HAVE A STROKE!!!!"
Again thank you for your prayers and thoughtfulness, but guys, to make it clear I DID NOT HAVE A STROKE!!!!
I'll see you tomorrow 9/8c on the @FoodNetwork #worstcooksinamerica #Celebrity edition #worstcooks #games #fun #chef playing for #charity @RacetoEraseMS pic.twitter.com/10smDAvO2w

— La Toya Jackson (@latoyajackson) May 6, 2018
It is not clear what drove Joh'Vonnie to state such a delicate situation as the truth, but what it's a fact is that the woman doesn't have the best relationship with some of her half-siblings.
A BASTARD CHILD
Joh'Vonnie was born out of an adulterous relationship Joe Jackson had with Cheryle Terrell for over 25 years while he was married to Katherine Jackson.
March 8, 2018
"He was very loving and nicknamed me Jobie and often called me sweet-potato or Sally-Mae."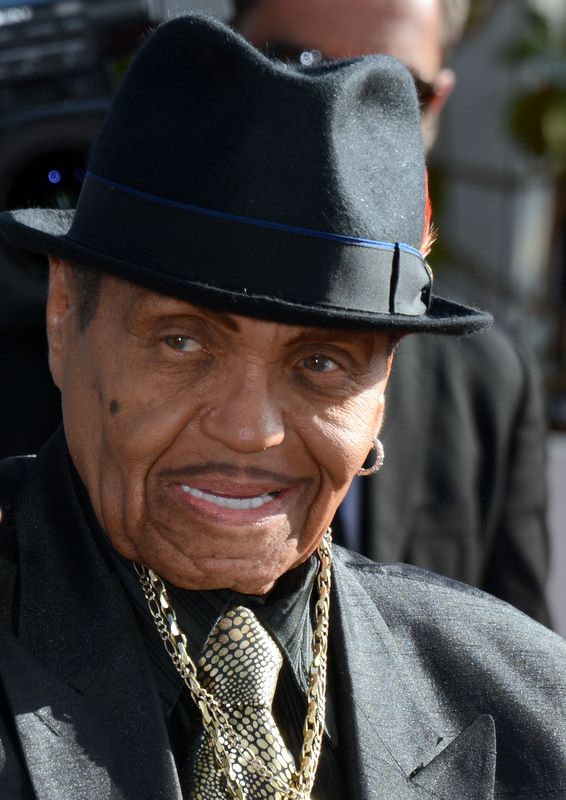 Joe fathered nine children with Katherine: Michael, Janet, LaToya, Rebbie,  Jackie, Jermaine, Tito, Marlon, and Randy. However, not on them were allowed to call Jose "dad" or "father," a privilege that Joh'Vonnie did enjoy, according to her memoir book "Bastard Child."
Even though the Jackson patriarch went through extreme lengths to hide Joh'Vonnie and her mother, he was pretty involved in her life growing up. He would bring her gifts from his trips abroad, and pay for vacations for her and her mom when he couldn't join them.
"I would be so excited. He would bring me presents, my favorite black walnut ice cream. I was spoiled rotten,' she told Daily Mail. "He was very loving and nicknamed me Jobie and often called me sweet-potato or Sally-Mae."
HIDING IN THE CORNERS
Still, because of the secrecy around her life, Joh'Vonnie didn't have a normal upbringing.
"My life was hush-hush, there were grocery stores we couldn't shop at, there were places we couldn't go in our own neighborhood," she recalls. "Joe was scared of a reporter seeing us, somebody taking pictures and putting it in a news article and then have to go home to discuss this with an angry wife."
When she was finally introduced to her siblings, the only who embraced her was Rebbie. The rest, including Janet and LaToya, made clear they didn't want Joh'Vonnie in their lives. Maybe because of the betrayal she represented.
Through the years and to the day of Joe Jackson's death, Joh'Vonnie kept a close relationship with the man. Now that he's gone, it is not clear where she stands with the rest of the family.