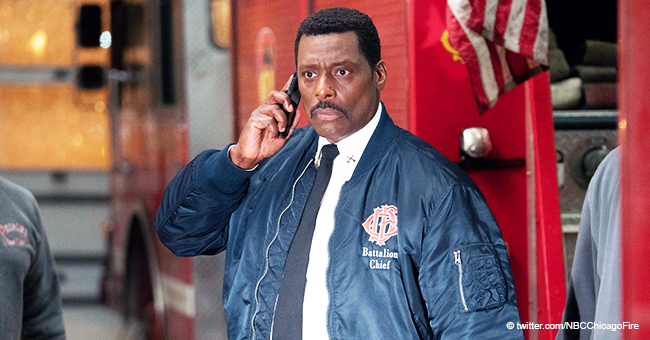 'Chicago Fire' Fans Are 'on the Edge of Their Seats' after Watching a Stressful New Episode

"Chicago Fire" once again delivered an exciting suspense-filled episode that kept fans on the edge of their seats and trying to figure out what will happen next.
The "NBC" show "Chicago Fire" is very resilient and continues to deliver quality entertainment to the millions of people that tune in to watch it every week.
The show returned from its three weeks hiatus with the episode "Until The Weather Breaks," and it was an hour of suspense and drama. The highlight of the episode centered around a small child, Logan, who was hiding at the fire station.
The child stowed away on one of the fire rigs, and Ortiz made the discovery. Upon informing the Chief, the entire crew searched for the little boy around the station, and Casey found him first.
He informed the rest, and Brett volunteered to stay with him while the others tried to find his parents and uncover what happened to him, as he didn't talk much, appearing to be traumatized.
While the search is on, a stranger, John Grant, is discovered at the station by Ortiz. He offered to help and is allowed to, but the latter soon discovered that he is not what he appeared to be, when his story of being a firefighter from Detroit, and his car breaking down, don't add up.
Stella later found Logan, while Ortiz is discovered passed out in the restroom. The fake fireman tried to take the little boy, but is unsuccessful and stopped by Severide.
While all these were playing out, fans of the show shared their view on social media. Most of them wrote that the episode had them on the "Edge of their seats," while others wrote about Otis not trusting Grant and the latter being up to no good.
One fan with the handle @Kpringer wrote:
"This show stresses me; for real."
On "Chicago Fire" Twitter page, the words "If you come for @ChicagoFire, you'll get burned," accompanied a video clip from the episode.
Fans and followers of the show agreed with the statement. Some commended Severide for taking out the impostor, while others pledged to defend the show from intruders. @ALLTTV2015 wrote,
"Just when I thought I'd seen it all on Chicago Fire; think again."
Another thing that kept fans entertained was the chemistry between Brett and Casey, and the promise of a relationship between the two.
Also, they are planning on taking a vacation together, and fans can't wait for them to get together."Chicago Fire" is also the most watched show on Wednesday during primetime. It averages an audience of over 8 million viewers, followed by its sister shows "Chicago Med" and "Chicago PD."
Please fill in your e-mail so we can share with you our top stories!