'Star Wars' Chewbacca actor, Peter Mayhew, Dies at Age 74
Peter Mayhew, the actor who played Chewbacca in the original "Star Wars" trilogy, passed away on Tuesday, his family announced on Twitter. He was 74.
The 7-foot 2-inch actor died in his North Texas home with his family by his side, his family said in the statement. His cause of death was not revealed.
Mayhew was the man behind the suit of the giant Wookiee warrior Chewbacca—the pilot of the Millennium Falcon—in the original "Star Wars" trilogy. He returned for "Episode III: Revenge of the Sith," and the new trilogy of the films.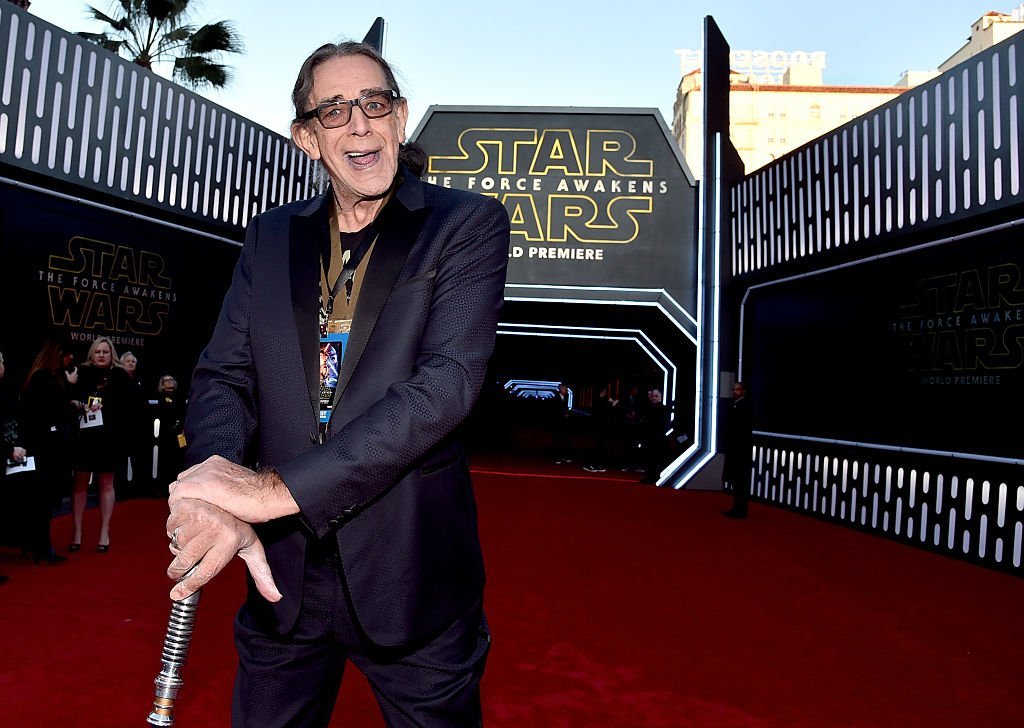 Once bound to a wheelchair, Mayhew fought his way back to stand tall and take his role as Chewbacca one more time in "Star Wars: The Force Awakens." He was also consulted on "The Last Jedi" to help guide his successor.
The family of Peter Mayhew, with deep love and sadness, regrets to share the news that Peter has passed away. He left us the evening of April 30, 2019 with his family by his side in his North Texas home. pic.twitter.com/YZ5VLyuK0u

— Peter Mayhew Foundation (@TheWookieeRoars) May 2, 2019
"He put his heart and soul into the role of Chewbacca, and it showed in every frame of the films from his knock-kneed running, firing his bowcaster from the hip, his bright blue eyes, down to each subtle movement of his head and mouth," his family said.
Adding:
"But, to him, the Star Wars family meant so much more to him than a role in a film."
A truly wonderful moment with @TheWookieeRoars & the @RegalRobot Chewie bust we just debuted. He was very gracious & kind! He gave us plenty of time, lots of smiles & kind words on the work my crew did. Thank you Matthew Egan and Ryan Ziegler for helping make this happen! pic.twitter.com/XNzb0SyD3E

— TomSpinaDesigns (@TomSpinaDesigns) April 17, 2019
The actors, crew, and fans of the movies became his family. Peter traveled all over the world to meet "Star Wars" enthusiasts. He was an active star on the "Star Wars" convention circuit, and wrote two books, "Growing Up Giant" and "My Favorite Giant."
Mayhew also used his platform to help people. He became heavily involved with the 501st Legion, Wounded Warriors, Make-a-Wish, and other non-profit organizations.
#StarWars #family that's funny, it doesn't feel like 40 years.. @realbdw @HamillHimself @IanMcDiarmid_ @ADaniels3PO @WarwickADavis @starwars @ilm @Lucasfilm_Ltd @dave_filoni #chewbacca #chewie pic.twitter.com/xzoO3r9hhq

— Peter Mayhew Foundation (@TheWookieeRoars) June 19, 2018
He also established the Peter Mayhew Foundation to support people in crises. In recent years, the foundation has been providing food and supplies for the children of Venezuela as they struggle with a humanitarian crisis. 
Peter is survived by his wife Angie, and three children.
There will be a memorial service for friends and family on June 29. A memorial for fans will take place at EmpireCon in Los Angeles in early December.
The family is asking fans to donate to the Foundation instead of sending flowers or gifts for the family.
#PunchIt pic.twitter.com/HnY8zzkBkf

— Peter Mayhew Foundation (@TheWookieeRoars) May 11, 2018
Rest in peace, Peter.