75-Year-Old Stockard Channing from 'Grease' Reappeared Looking 'Unrecognizable'
The actress debuted her new look back in 2017, but fans were concerned about what she has done to her face as she has gotten older, flocking to Twitter with their thoughts.
Stockard Channing appeared on the show "Lorraine" in October 2017, where she spoke about her involvement in a theater production in London, and how she prefers being on stage.
Channing became a household name after she played rebellious Betty Rizzo in the 1978 hit musical "Grease." It was one of the most iconic musical films of all time and is still beloved to this day.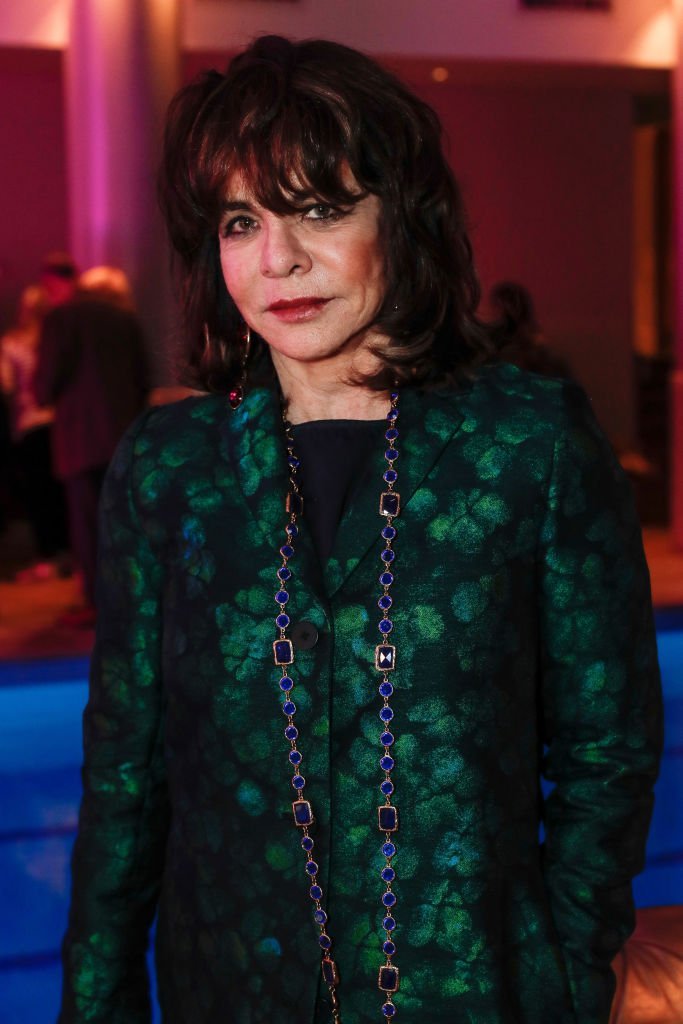 While her name hasn't appeared on major motion pictures since, she has still been acting, in films, television, and in stage plays.
Back in 2017, the actress made a rare appearance in a television interview, where she discussed her career with the host and the differences between the different jobs she had done over the years.
#StockardChanning on Grease's enduring popularity: 'I am the world's oldest living teenager!' pic.twitter.com/oiDW6eZqQS

— Lorraine (@lorraine) October 17, 2017
While she spoke about her then-role in the play "Apologia" alongside "Downton Abbey's" Laura Carmichael, viewers were more interested in her appearance, 40 years after she brought life to the sassy leader of the Pink Ladies. 
Twitter went into overdrive as the fans were left baffled by the then-74-year-old actress' new look.
Fans could not believe how much she had changed, and several of them took to social media to express their shock.
Fortunately for Channing, there were also others who came to her rescue, reminding everyone that she isn't exactly young anymore, after all.
Omg, loved her in Grease! But she looks like the excorist now, what a shame.

— Lynn Crawford (@darley3) October 17, 2017
A surgeon suggested to Daily Mail that Channing must have undergone anti-wrinkle injections (Botox) on her forehead as it remains smooth, which has also resulted in the arched shape of her eyebrows.
"Her lips appear much fuller so it would lead us to believe that she has had lip filler injections to increase their size. The excess skin and fat around her jowls make her mouth look like it has dropped- if anti-wrinkle injections are placed incorrectly, they can cause puffiness and dropping of the skin. These effects should wear off in a few months."
...but to cry in front of you - that's the worst thing I could do ! #BettyRizzo #Grease #StockardChanning pic.twitter.com/X6kdVPVStR

— Gavrilo Rabrenović (@BelgradBariton) February 13, 2015
Aside from "Grease," she has also appeared in several smaller films including "Practical Magic" and "The Business of Strangers." Channing has also appeared in some television series, such as "Avonlea, Hitler: The Rise of Evil," and "The Good Wife." 
She is under no illusion that she is most remembered for her portrayal of Rizzo. Channing told the "Lorraine" host that she is the world's "oldest living teenager" as she played the role of the high school graduate when she was already 34.
Oh dear. Why do people do that to their face?

— Joanna 😷💉 (@JoMac39) October 17, 2017
The 13-time Emmy Award nominee and seven-time Tony Award nominee said that she had watched the movie only twice.
She saw it the first time when it originally opened and during a special screening on the 20th anniversary of the film. The actress attended the second viewing with a friend and her little daughter, who kept wondering how she could be in two places at once.
I adore #StockardChanning ! pic.twitter.com/2XzJMoeq8S

— 💥 i𝕊how𝕋unes 💥 (@iShowTunes) September 28, 2017
Channing felt that her character Rizzo's appeal was in her vulnerability.
In 2017, the actress appeared in a play on Broadway. The play had a 16-weeks run, and she commended the people she was working with during that time.