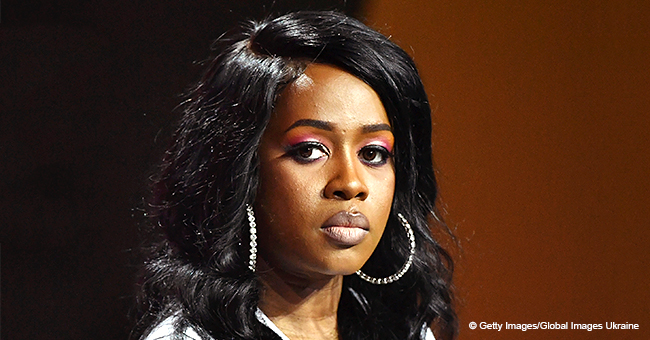 Remy Ma out on Bail, Has Visual Evidence in Brittney Taylor Assault Case
Remy Ma is out on bail and claims she has visual evidence against her assault accuser, Brittney Taylor.
Remy believes that she won't ever have to head back to jail because she has visual evidence that would easily make the prosecutor's drop the case against her.
The rapper's attorney, Dawn Florio, granted an interview to TMZ saying that Remy's security cameras see her in her own home at 9:30 PM on April 16, the same time the "Love and Hip Hop: NY" star claimed that the reality TV star punched her backstage during a concert in Irving Plaza, New York.
Remy proves she's innocent
Remy's lawyers also revealed to TMZ that the prosecutors were "dumbfounded" when they found out that Remy had evidence to support her statement that she was nowhere near Irving Plaza during the alleged time of the assault.
Florio also shares that there is no available surveillance footage from Irving Plaza that backs Brittney's claim, and says she even has a photo of Taylor from the same night with no visible marks on her face.
To add to that, the lawyer completed their statement by saying that Remy arrived at the Irving Plaza at 10:45 PM, just 15 minutes before she was performing. She even dropped by Target to pick up some items for her newborn child prior to reaching the venue, which made it impossible for her to have been there during the assault.
Taylor speaks out about the incident
Brittney claims that at around 9:30 PM, Remy Ma gave her a black eye in the fundraising concert hosted by Fat Joe. At the time, Taylor shares he was trying to defend Ma's stepdaughter Dejanae as a man was trying to beat her up.
"What happened with me and Dej in Miami is I saved her—I saved her life, and [Remy] got aggressive [when Brittany told her at Irving]. She was like, 'That's not what I heard,' and she punched me in the face."
While she could have easily been angry due to the incident, she says that she wants it to be an example of how influential women should use their status and power.
"I just don't feel like it's okay for people to put their hands on someone that's not being malicious to them, that's being genuine. She's supposed to be someone with the status and power that she can use for good or bad."
Ma and Taylor are sure to meet each other in court again one of these days, hoping to bring one another to justice.
Please fill in your e-mail so we can share with you our top stories!