Cher's Surprise Met Gala Performance Rocks New York City
Monday night saw Hollywood's biggest names attend the "camp" themed 2019 Met Gala, but it was Cher's surprise performance that made the audience "Believe."
The undisputed queen of camp skipped the red carpet at the Metropolitan Museum of Art and headed directly inside to get ready for her surprise performance.
At 10 pm during dinner in the Temple of Dendur, when the event got closed off from the public, Lady Gaga had to quiet down the crowd as she introduced Cher to the shocked and delighted crowd.
"Sit down and shut up!" she playfully told the star-studded audience, "We have incredible performances tonight, and I ask you kindly to pay attention. Are you quiet? Are you focused? Are you ready?!"
Seconds later, dancers from the evocative Ryan Murphy show, Pose appeared in colorful costumes to get the performance going. As soon as they exited the stage, Cher made her appearance in faded jeans, a silk camisole, a black leather jacket, and a larger than life platinum blond wig.
Cher got her performance started with "Waterloo" followed by "Strong Enough" and moved onto her hit "Believe," which had Katy Perry tearing up while she lip-synced to the classic songs.
After a quick costume change, the legendary singer continued her surprise performance donned in a sheer jumpsuit and blue curly hair as she belted out "Found Someone" and "Turn Back Time."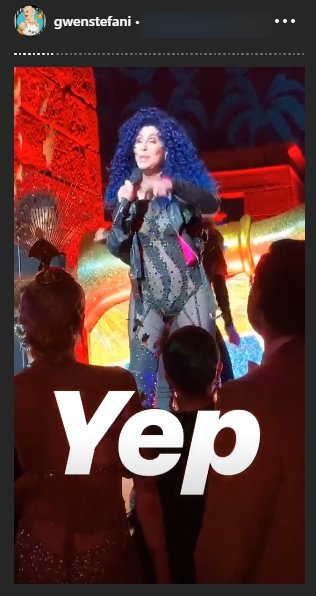 Dancers throughout the crowd got the energy going as guests moved to the music and waved their arms in the air.
All too soon, Cher's performance came to a close, and Serena Williams took to the stage to introduce RuPaul as DJ for the remainder of the evening.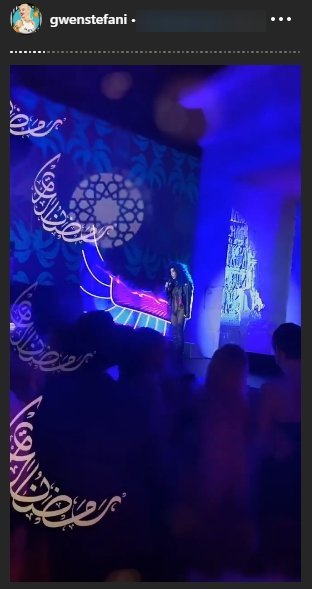 Since striking formalwear is the point of this much-anticipated event, Cher's absence from the red carpet didn't go by unnoticed, as she is known for her stand-out fashion choices.
It was back in 1974 that she boldly appeared at the Gala dressed in a "naked" dress that many didn't even consider to be clothing at the time, one that she re-wore for the cover of Time magazine in 1975.
Stars including Kylie Jenner, Kendall Jenner, and Bella Hadid attempted variations of the dress at the Met Gala in recent years, decades after Cher rocked the look.
As a pioneer in music and fashion over the last few decades, it made Cher's surprise performance even more special.
Cher (1985)#MetGala pic.twitter.com/MAyX6YYJPD

— Hollywood Century (@HWCentury) May 7, 2019
Over the years, Cher has collaborated with many of the big names in the music industry including Tom Jones.
When one thinks of duets, it might be difficult to imagine their vocals blending, however, in 1969, the two teamed up and released a single that became arguably one of the best duet performances ever.