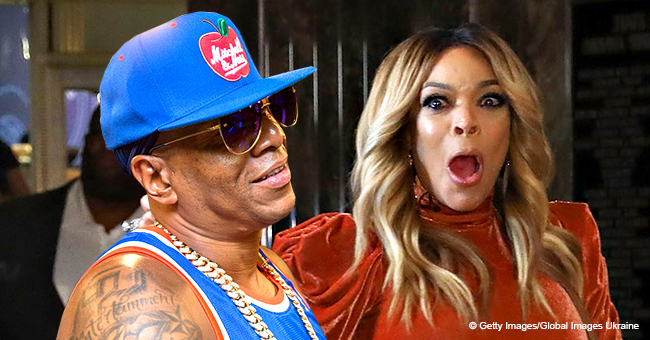 Kevin Hunter Seeking Spousal & Child Support from Wendy Williams
Kevin Hunter allegedly wants a substantial amount of money from Wendy Williams as he responds to her divorce petition.
The former "Wendy Williams Show" executive producer has filed documents requesting alimony in the form of spousal and child support from the talk show host.
According to TMZ, Hunter is further asking that Williams pay his attorney fees for the current legal battle between him and his soon-to-be ex-wife.
The news outlet claimed that in addition to the child support, Hunter made a case that Williams should cover their son's college expenses. Now 18 years old, Kevin Hunter Jr. will be turning 19 in August.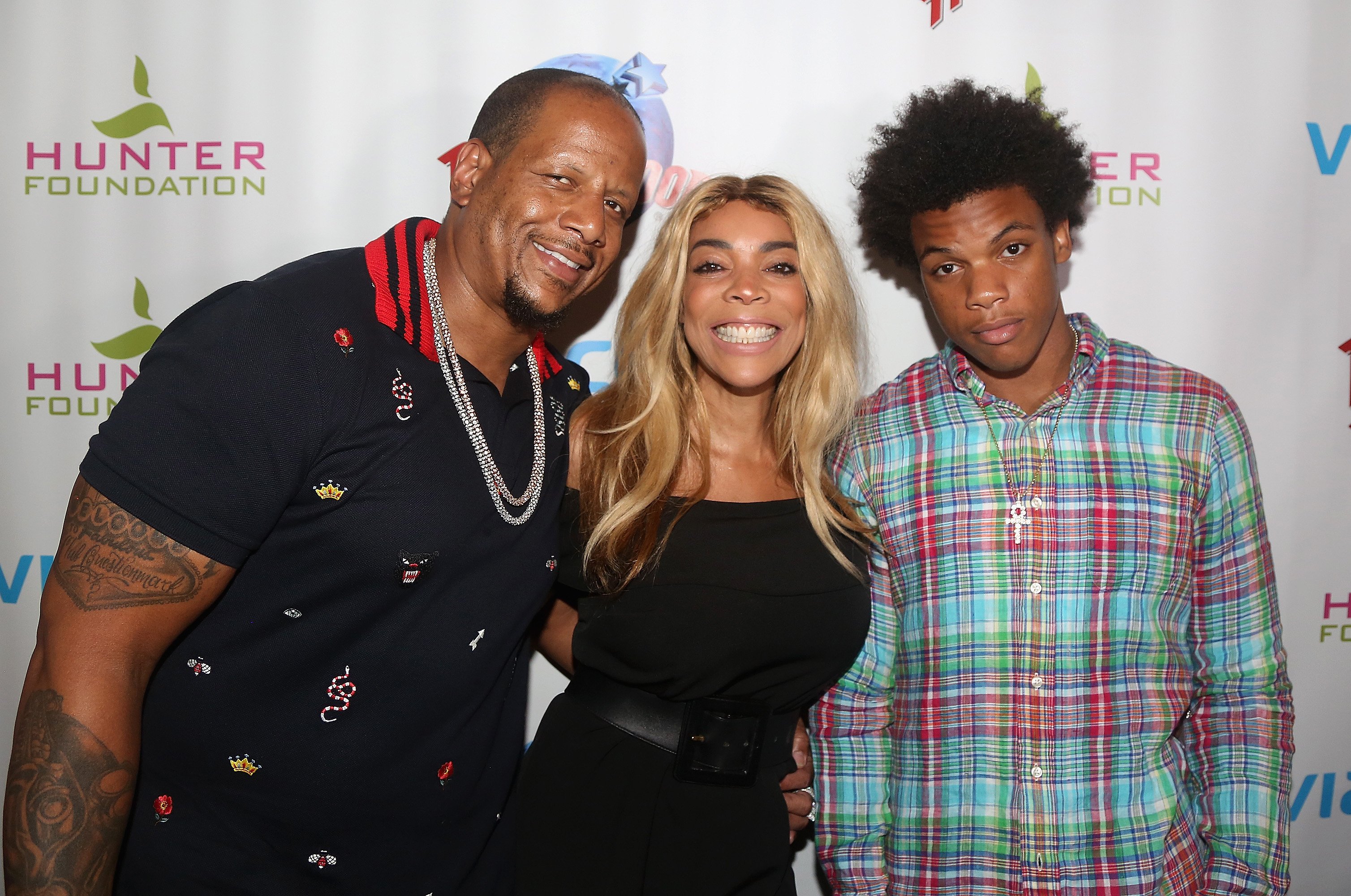 Kevin Hunter, Wendy Williams Kevin Hunter Jr. at Planet Hollywood Times Square on July 11, 2017 in New York City | Source: Getty Images
E-News reported that the counterclaim is in support of marriage dissolution, citing "irreconcilable differences" within a period of six months.
The document was further in line with Williams' own in requesting that the couple's assets are divided equitably and relief be granted as the courts deem fit.
Williams filed for divorce in April, not long after Hunter's alleged mistress Sharina Hudson gave birth to a child believed to be his own.
The talk show host finally removed her wedding ring when she appeared on her show in mid-April. She reportedly had the divorce papers served to Hunter on set.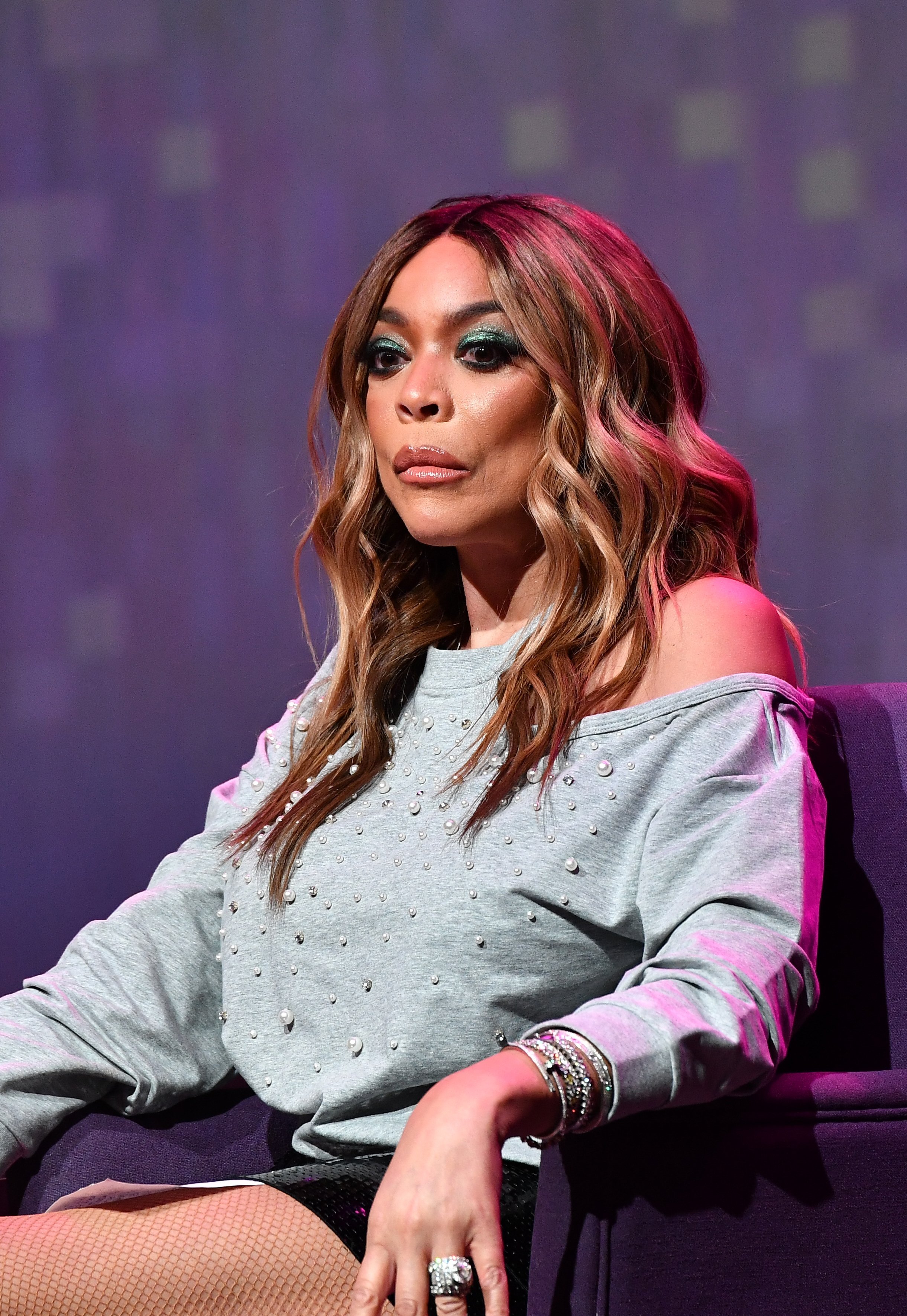 Wendy Williams, former radio personality turned talk show host | Photo: Getty Images
The 54-year-old went on to fire her husband as her personal manager and producer of the show. On a subsequent segment, she opened up to her audience.
A Monday Hot Topics segment saw William begin the show by saying:
"It's crazy 'cause now my business is your business. It's kind of funny. Turnabouts a fair game, I get it."
Williams laughed at the irony of the situation considering how she's always the one dishing out on others' personal business, oftentimes in an unflattering manner.
The TV personality shared what she did over the weekend with her audience. She mentioned her six friends at the sober-living facility she lives in and was happy to say she would be leaving the institution in just days.
The New Jersey resident was seemingly prepared to conquer the world sans husband. She said she had "a whole new life that [she] planned for [herself] and [her] son."
Meanwhile, Hunter addressed what was going on in a statement to People that read:
"I am not proud of my recent actions and take full accountability and apologize to my wife, my family, and her amazing fans. I am going through a time of self-reflection and am trying to right some wrongs."
He added that he would continue to support his wife as she faces a "new life of sobriety," while also working on himself. "We are still The Hunter Family," he stated, although the television host rarely used her marital name.
Kevin Hunter, former executive producer of 'The Wendy Williams Show' | Photo: Getty Images
Hunter was allegedly having an affair with Hudson for a sizable portion of his marriage with Williams. Thankfully, the latter has appeared ready to move on and is not looking back, except of course to settle her divorce.
Please fill in your e-mail so we can share with you our top stories!