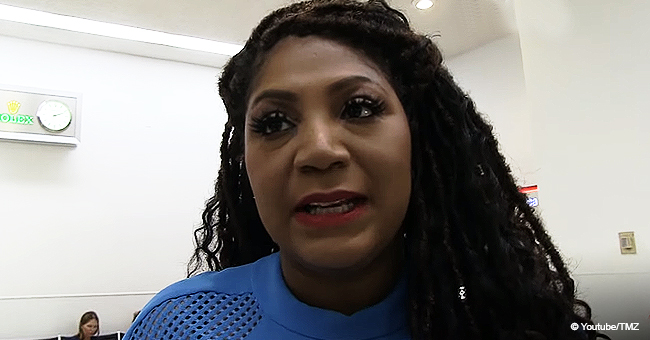 What Trina Braxton Learned after the Sudden Death of Her Niece at 24
The death of Lauren Braxton came as a shock to the world! Trina recalls how devastating she felt when she heard the news and what she learned from the tragic loss - life's too short.
The Braxton sisters suffered a huge loss last month when they tragically lost their 24-year-old niece, Lauren Braxton to a heart condition! It's been a trying time for the whole Braxton family in general. In December, Trina lost her ex-husband, Gabe Solis, who was only 43 to cancer and recently handled the death of her aunt.
TRINA'S PROFOUND REALIZATION
"TMZ" was recently able to ask Trina about how she and the family have been taking the horrible occurrence and the reality TV star stated that its definitely been a trying time for the whole family.
"You know, it's really crazy because our family's been truly blessed because it's never hit our home before…never [hit] our brothers, our sisters, our parents, but it's still family…it's been very trying." Trina said.
Although Lauren's death was tragic, Braxton confessed that she's been able to learn that life is too short and everyone's existent is only for a while. She stated that,
"When you lean on each other, that's when you know that…time is too short to do stupid crazy mess. When a family experiences a loss, grief is imminent."
She went on to say that when you have life, and you are still breathing, you can make amends for all the grudges and those you've offended because, at the end of the day, one realizes that it doesn't matter. Trina concluded her words of wisdom with,
"I like to use the acronym, END- Energy Never Dies. So, when someone passes away, they're still with us…forever."
LAUREN BRAXTON'S TRAGIC DEATH
On April 30th, "TMZ" reported the tragic news that 24-year-old Lauren Braxton (daughter of singer, Toni Braxton's younger brother, Michael Conrad Braxton Jr.) had passed.
According to reports from law enforcement, a call was received around noon on the day of her passing, but unfortunately, the young lady was unresponsive when the police arrived the scene. RIP Lauren.
Please fill in your e-mail so we can share with you our top stories!