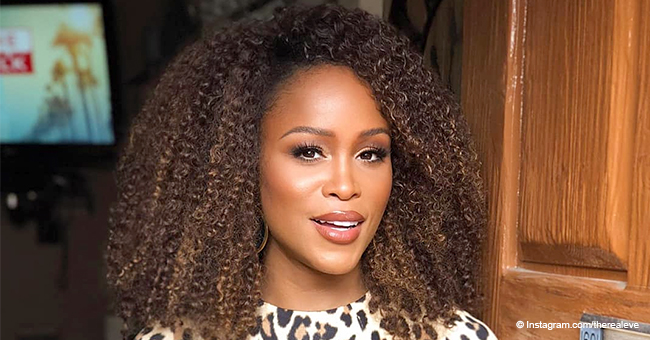 Eve's Cute Family Photo with Her Mom, Brother, Grandparents
The African-American pop star, Eve Jihan Jeffers, recently updated her Instagram handle with a post. It had her relatives on display from her grandparents to her brother.
The image on the rapper's social media page projected how beautiful her family is. Everyone seemed to be wearing a smile. From her grandmother to grandfather, mother, brother, aunties, uncles, and cousins!
A pool of heartwarming comments flooded her page, as many of her fans had thoughtful things to say about the happy-faced family. The rap star's credibility spans over a decade. She appears to be multifaceted, and sure knows her onions in the music industry.
Her music career kick-started in the '90s and she has grown to be a prominent figure in the entertainment industry. Eve is not only a rap artiste, but also a fashion designer, and an actress. She has starred in many movies; the TV star appeared in "Barbershop 1 & 2," "The Woodsman," and "The Cookout" in 2004.
A year before she bagged the film roles, she premièred her fashion outlet. The rap star also garnered a couple of music video awards due to her uniqueness and style.
The Philadelphian born had always had an eye for music, she started by going for talent hunt auditions. At 13, she took rapping seriously and left the girl band that she toured with. In the details garnered by Rolling Stone's Toure, she said:
"I did any talent show ever, anytime they were having one I was there, if I won last week, I'd be back."
Eve was signed to "Aftermath," at 18-years-old by Dr. Dre, but later switched to "Ruff Ryders" records where she spent most of her music years. Apart from being a go-getter and an important figure, the rapper is also an enduring wife.
She is currently married to a divorcé, Maximillion Cooper, who has four children, and Eve has stopped at nothing to accept and love his kids as her own. They all have an interesting relationship, as the kids respect and love their stepmother.
In an interview with "People," she talked about how much she wants a baby, and that her stepchildren wish the same. In her words:
"We can't wait to have kids of our own; whoever is in charge, make it happen; I can't wait."
While "Sister2Sister" reported this also:
" I love it now; it took a minute. I was like I'm not sure this is what I want to be my life. You know? But honestly, its been three years and we've gone on vacations together, and they are the sweetest kids. We talk about having kids; we talk about marriage; they want a brown baby sister."
Eve explained that being with her husband has made her life different, hitherto she had been self-reliant, but marriage has helped her "relinquish" some duties. The pair have spent five years of their lives together, and they seem to be waxing stronger.
Although, her parents were separated and her mother single-handedly raised her, Eve is not letting her childhood experience re-live itself as she is having the time of her life with her British millionaire husband! Her love for family is highly commendable!
Please fill in your e-mail so we can share with you our top stories!