Bode Miller Reveals They're Expecting a Child 11 Months after Their Daughter Drowned
Olympic star skiier, Bode Miller and his wife, professional volleybal player, Morgan Miller are expecting a new baby.
The announcement has been made eleven months after the pair tragically lost their little daughter, Emmy in a drowning accident last June. Emmy was just nineteen months old when she drowned in a swimming pool after sneaking out of a neighbor's house.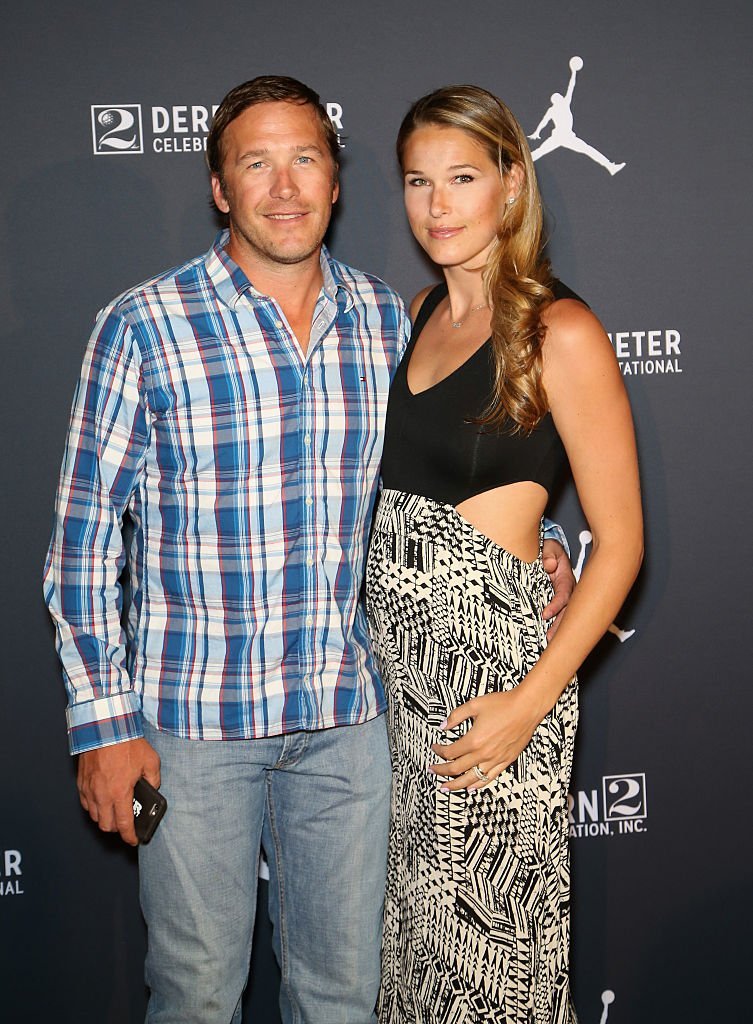 In an interview with CBS Bode spoke about the release of a Public Service Announcement the couple had made with Nicole Hughes and her husband, who lost their three year old son, Levi after the three year old drowned during a family vacation on the same day the Millers lost Emmy.
Miller and Hughes made the PSA with the hopes that it will educate parents about safety measures they'd be able to take to prevent the same thing happening to their own children. He warns that the period in which tragic accidents which killed his little girl happen is during winter or, what he calls the ''non-swim'' seasons.
"Kids are crafty and they get out fast and this whole process, I think the terrifying part about this time of year is you know the kids are thinking it before the parents are," Miller said in his interview with CBS. "It happens quick and it happens when you're not swimming. You're cooking and the kid's gone for that amount of time and you're left with a lifetime of, sort of, regret."
As much as it possible for anyone who has lost a child in such tragic circumstances, life has slowly moved on for the Millers. Four months after the tragedy Morgan gave birth to a little boy. Her grief at the time was still raw, however.
Just prior to this she posted a heartbreaking photo of Emmy's  final moment with the message, "I wish I could have one more day to hold you, but until that day comes, continue to work through me and give me the strength to bring awareness, my love.''
Opening up on the Today Show in November last year, Bode spoke lovingly about the birth of his son, Easton and how he has changed their lives, saying, "If there's one thing that can help to heal and fill that spot in your heart, it's a baby. And he's a special one. Besides the lack of sleep, it's been a really nice process to go through."
The couple have yet to announce the sex of the new baby on its way.