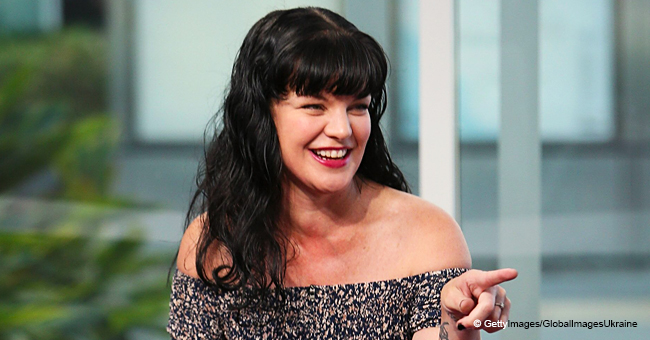 Pauley Perrette Is Returning to CBS
One year after she shocked "NCIS" fans by leaving the show after 15 seasons, the fan-favorite actress returns to the same network to star in an upcoming comedy, a radical departure from the role that made her famous.
50-year-old "NCIS" alum Pauley Perrette's return to TV on the CBS network was confirmed on May 9. The actress will star in a sitcom titled "Broke," playing a character named Jackie, with "Jane the Virgin's" Jaime Camil as the male lead.
The story will focus on a very wealthy "trust fund baby" who lost the favor of his father and is forced to move with his wife to his estranged sister's house. Camil plays the role of Miguel, Jackie's wife.
After portraying the beloved character of forensics expert Abby Sciuto from 2003 to 2018 on "NCIS," Perrette was decided to try something very different, and she had her mind set on landing a role in a comedy series.
"For me to have on my DVR 15 sitcoms I watch is amazing, because I like clean comedy," she told TV Guide in 2018.
"There are just so [many] brilliant, brilliant comedies out there that are making me so happy. If that's what's in store for me, I am looking forward to going back to comedy," she added.
"I love to make people laugh, and it's a gift from God if you can do it. I know how to do that. I know how to get your funny bone," concluded Perrette.
Following the official announcement of the network's pickup and renewals for this year, the CBS official Twitter account shared the first look of Perrette in character, provoking different reactions among her fans.
"She seems to be saying 'Oh my God, what am I getting myself into?'" noted a user. "Pauley Perrette needs to go back to NCIS because it not the same without her," another user suggested. "How soon?! Give us a date, please!!" requested someone else.
"Broke" is among the eight new shows picked up by the most-watched network recently – four comedies and four dramas. Many familiar faces from previous CBS hit shows are making a return just like Perrette.
Edie Falco from "The Sopranos," Patricia Heaton from "The Middle," and Billy Gardell from "Mike and Molly," are other stars that will come back as part of the network's 2019-20 lineup.
CBS also announced the renewal of the dramas "SEAL Team," "SWAT," "Bull," "Madam Secretary," "MacGyver," and "Hawaii Five-0."
Please fill in your e-mail so we can share with you our top stories!