Jack Nicholson & Anjelica Huston's Brutal on Again/off Again Relationship That Lasted 17 Years
Hollywood Stars Jack Nicholson and Anjelica Huston were popular celebrity lovers in the '80s; Huston, however, bears it all as she opens up on what was rather a tumultuous affair.
According to NY Post, in her memoir, "Watch Me," Huston gives an exclusive account of her relationship with actor Jack Nicholson which wasn't all palatable for the now 67-year-old Hollywood actress.
As a proud Galway girl I am supporting the Bid for Galway 2020 @galway2020 pic.twitter.com/tVMTiswYLc

— Anjelica Huston (@anjelicahuston) June 25, 2016
THE INSIDE STORY 
The "Prizzi's Honor" actress is well accustomed to the glitz and glamour of the entertainment world having been born to movie director, John Huston. Through socializing, she met Jack Nicholson at a House party in his home back in 1973.
The pair had hit it off right from the start as she wrote that they danced through the night while she also stayed the night. And that of course, was the cue to kick off a love-life with the "Easy Rider" Star.
Huston explains that she was captivated by the level of charisma and macho appeal that Nicholson possessed. Anjelica reveals that although she had learned of his rather promiscuous nature early in the relationship, she still went ahead to be with him.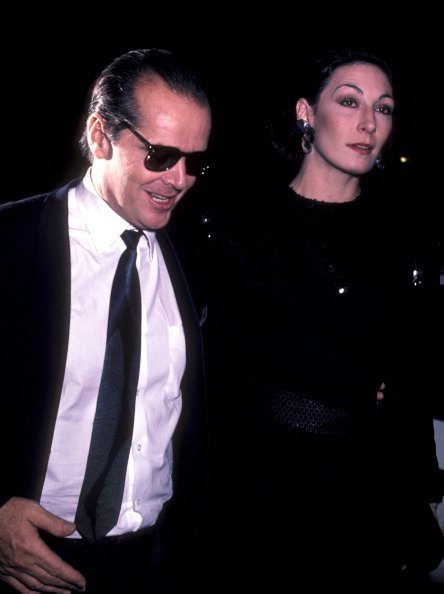 In her memoir, Huston cites several scenarios she endured with respect to her partner's blatant sexuality. She wrote that more than he had cared, he left her jealous. Anjelica brings to fore a time in 1973 when the couple was in attendance at a Carole King concert in Central Park, she stated in her memoir:
"Joni Mitchell sat on the ground between Jack's legs throughout the show."
"Hurtful and Jealous," Anjelica protested Jack's action to which he reacted nonchalantly. Her memoir read:
"Come on," he said with a sigh, rolling his eyes as if I were boring him to tears, "she's just an old friend."
Their relationship was based on how Anjelica held on to the ladies' man while Jack gallivanted and basked in male virility. 
Please #registertovote in the important referendum in Ireland next year for Gay Civil Marriage. @YesEquality2015 pic.twitter.com/2zK8VNuYbN

— Anjelica Huston (@anjelicahuston) November 18, 2014
A BRIEF INTERLUDE
In 1975, Anjelica felt she had had enough of the grueling times she spent with Jack Nicholson. The "Crimes and Misdemeanors" star met and started dating actor Ryan O'Neal. It, however, didn't get better with O'Neal as Huston recalls moments when the actor had been violent. 
Anjelica wrote:
"I should have known then that I was playing with fire. He turned on me, grabbed me by the hair, and hit me in the forehead with the top of his skull, I saw stars and reeled back. Half blind, I ran away from him, upstairs to a bathroom,"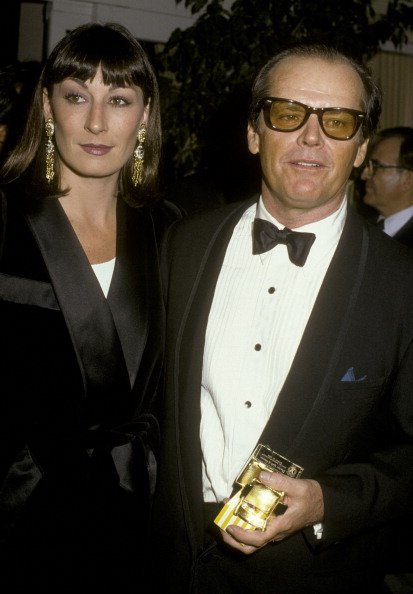 As it would be, she returned to Jack Nicholson but didn't get much out of it as the actor later impregnated a much younger woman leaving Huston to make her final exit. The Hollywood Star later tied the knot with sculptor, Robert Graham in 1992 till his death in 2008.
JACK NICHOLSON
In an interview with "Closer," the infamous Hollywood actor revealed that he bore little or no regrets to the aspect of his achievements as a man, but he admitted,
"but no one could say I'm successful with affairs of the heart."
Although his acting career was on a smooth sail, the star actor's love-life was indeed tempestuous.